Who are some of the oldest people in the world?
Imagine being the oldest person in the world alive today. Having lived a life when the television was still black and white up to the era of the internet, it's a pretty amazing feat.
Although the world's average life expectancy is more or less 72 years, some people have more than beaten those odds. They've lived for 30 to 40 years more.
They're called supercentenarians for a reason. They've lived beyond a century, and that's something to be applauded and recognized. The majority of the oldest people alive are women. This mainly has to do with the fact that women live longer than men on average. Curious to know who these living legends are? Check them out below.
Guinness World Record on the oldest persons in history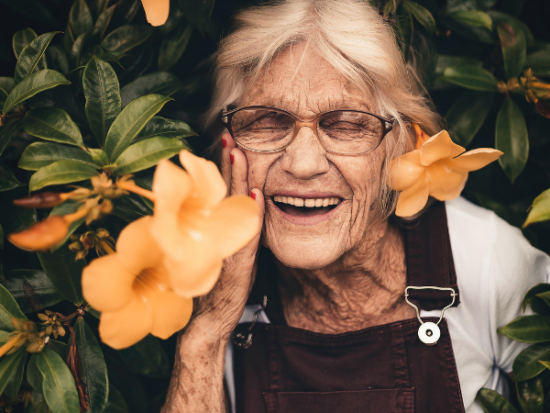 According to the Guinness World Records, they celebrate all kinds of things, including living your life to a grand old age. The oldest living person has been a permanent feature in their records to be featured in their annual book.
But as with the Guinness, records are always meant to be broken. People live longer nowadays, and that's a good thing, most would agree.
Surveys state that people who live past the age of 100 have been rising in recent decades. Nearly half a million are becoming centenarians or beyond. Such lifespan longevity is more likely to increase in the coming years, thanks to science, evolution, and other environmental factors.
The oldest people in the world alive today
According to the World Health Organization, Japan currently has the highest life expectancy in the world. The world's oldest living person is from there and other supercentenarians who have reached well over 111 years of age. But this list contains the oldest living people from different parts of the world.
Emilio Flores Márquez (August 8, 1908 — Present)
The oldest living man is a retired sugar cane farmer named Emilio Emilio Flores Márquez from the Caribbean Island of Puerto Rico. As of June 30th, when Guinness World Records confirmed his age, he was 112 years and 326 days old.
Born on August 8th, he just turned 113 years old. The second child of a family of farmers, he has been tending to their farms since he was a boy. He celebrated 75 long years of marriage with his wife before she died in 2010.
Jeanne Bot (January 14, 1905 — Present)
Born on January 14, 1905, Jeanne Bot is the second oldest living person in France. She celebrated her 116th birthday earlier this year. Fifty years as a bookkeeper in a car garage, Jeanne never got married or had kids.
She is still physically fit despite her age, able to move and walk with the assistance of walkers. With no major health problems, she's being taken care of by her 71-year-old nephew and some housekeepers.
Francisca Celsa dos Santos (October 21, 1904 — Present)
Currently 116 years old, Francisca Celsa dos Santos is the oldest living person in Latin America. She was raised in a Brazilian household and worked many years as a housekeeper and clothing seller.
Francisca got married in 1935 and had six kids, but her husband died in 1979, and she never remarried. She is now being taken care of by her remaining children, grandchildren, and great-grandchildren. Francisca is no longer very lucid but has no serious medical conditions.
Maria Kononovich (May 27, 1904 — Present)
Although the Gerontology Research Group has not yet verified her age, she should be 117 years old by now.
According to several accounts by people who have met her, Maria Kononovich is the oldest living person in Eastern Europe and is still pretty active. Not much is known about her family history, but she has a social worker who checks up. According to eyewitnesses, she still enjoys gardening and even bee-keeping.
Lucile Randon (February 11, 1904 — Present)
Lucile Randon is the second oldest confirmed living person in the world. She is also the oldest living person in France. According to a French news report a few years back, Lucile is still an active nun.
She also survived a COVID outbreak at her retirement home earlier this year. She is now known as Sister André and serves as the Vice-Dean of the Varois. Though blind and in a wheelchair, she still has a sharp memory, especially her years during the Wars.
Kane Tanaka (January 2, 1903 — Present)
Officially the oldest living person on the planet, Kane Tanaka, is a Japanese supercentenarian now 118 years old. She is the oldest Japanese person of all time and is currently residing in a nursing home.
Her great-nephew says that his aunt likes to write poetry and still has a sharp memory about her visit to the United States in the 1970s. Kane Tanaka is also a religious woman, which her nephew says attributes to her long life.
What is the secret of the oldest people alive today?
Experts have long debated about mortality and the possibility of ever beating in one day. Without the risk of external danger and delaying natural causes of death, some studies have theorized that a double life span could be possible with the help of medical and scientific discoveries. Are the oldest people alive today somehow immune to these natural causes and dangers then?
Some scientists argue that the answer lies in the most basic cells of their genetic makeup. What used to be a scientific fact that cells deteriorate, ultimately leading to old age and death, is now being challenged.
This is, of course, yet to be proven with undeniable evidence. Some of these supercentenarians say their secret is eating healthy and praying. Others say to live life to the fullest with no regrets. Either way, they've lived this long and must aim to live longer.
Who is the oldest person in history?
The oldest person to ever live, according to the Guinness World Records, was Jeanne Louise Calment. Born on February 21, 1875, in Arles, France, she was an active woman who liked to live a life full of adventures.
She took up fencing when she was in her 80s and continued cycling into her 100s. She lived through the Spanish Flu and even met Vincent Van Gogh in 1988.
Jeanne Louise died at the age of 122 years and 164 days in 1997. The secret to living as long as she did was olive oil, port, and chocolate. The oldest man ever is Jiroemon Kimura from Japan, who was born on April 19th, 1897. He was two years shy of Tanaka at 116 years and 54 days before passing away in 2013.

Related Articles
Top Country Artists to Listen To
Final Thoughts
Human life is as fragile as it is robust. No one can say how long they will live and if the years they've spent are worth living for over a century. These supercentenarians are nothing short of a wonder for many scientists and medical experts. They have defeated the odds of one human lifespan. Can you say if they are happier or sadder because of it? Only they know the answer.
Longevity for more than what the human body can accommodate affects a person's physical, mental, and spiritual health. Some say they only want to live for a certain amount of time and no more before lucidity and rational thoughts flee their consciousness.
Others say they want to become immortal. No matter your perspective on it, the possibility of living longer than what was scientifically deemed possible is becoming longer and more achievable.