Best record players and turntables
There are loads of amazing record player choices available for purchase, even if you're on a budget. Your vinyl records don't need to be left around gathering dust because you can get affordable yet fantastic stereo speakers and high-grade turntables.
Music lovers can get players ranging from vintage record players to newer options with Bluetooth connectivity capability. In this article, however, we will be looking at new players. If you are a vinyl lover and have a budget of about $100, there's a nice record player out there with your name on it.
The Best Record Players Ranked From $100 To $1,000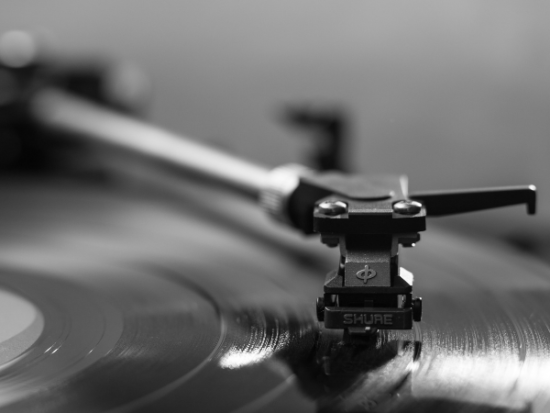 Excellent sound typically requires splurging quite a lot of money. However, that doesn't always have to be the case. Our list of the best record players has been curated to offer incredible options for your vinyl collection, which will last for years to come. The record players are ranked according to price, and their best qualities are also highlighted.

Keep reading to find out more.
Amazon's Choice
For people who just joined the vinyl world, this budget and the entry-level turntable are ideal for starting. The Audio-Technica AT-LP60X belt-driven turntable provides that soothing sound that vinyl is widely known for. It is completely automatic and comes with a limited upgrade path with a selection of phono or line output, letting users add their preamp. It also works as an easy-on-the-pocket gift.
Amazon's Choice
Crosley may have a bad name in the audio industry and audiophile community, yet it does produce several superb hi-fi models. The Crosley C10A is one such excellent model with the amazing build quality. It was made with assistance from Pro-Ject, and it combines the best of both companies in one impressively refined turntable.
For less than $300, this Crosley turntable is a great bargain that looks good and sounds good. It is a considerable runner-up to the Fluance turntable.
Amazon's Choice
The Music Hall MMF-1.3 is a three-for-one – good build, good price, and good sound quality. For the price range, it is available. It is a beautiful deal. It gives music records an even-bodied sound, although it is not as fascinating as the Fluance record player and Pro-Ject turntables. Music lovers who need a modern turntable can plug it right into a receiver. The Music Hall MMF-1 is It also works as an easy-on-the-pocket gift.
The Fluance RT82 is the pinnacle of an affordable turntable. The only downside to it is that it lacks an onboard preamp. However, if you own an amplifier or a receiver with a dedicated phono input, this Fluance turntable model is a perfect choice.
Several helpful additions to the Fluance RT82, such as adjustable feet, Auto start-on/off, and a tiny bubble-level, were all created to ease the turntable user experience. The Fluance RT82 record player has a powerful bass kick and a full-bodied sound regarding sound quality. This turntable is truly great value for your money and is one of the best record players available.
The Audio-Technica is beautifully designed with natural wood veneer plinth and a carbon-fiber arm. However, for sound quality, the jury on it is conflicted. The quality of the boom differs from preamplifier to preamplifier and cartridge to cartridge. When the sound match is good, it's great. When it's bad, it's awful.
In summary, get the Audio-Technica AT-LPW40WN if you don't mind dealing with audio quality hits and misses and if you want a beautiful-looking record player.
Amazon's Choice
The U-Turn Orbit Plus is a beautiful piece of work. It is stunning with its red plinth and acrylic platter. The tonearm of this turntable has been switched up to an orbit with a newer gimbal bearing.
The sound quality is good but not great, and it can barely compete with most of the record players on this list. Its sound often comes out truncated with absent extended high frequencies.
Regarding hardware, there is no cue lever on this turntable, and this absence is seriously felt. However, it is still a good buy, and for $70 more, turntable enthusiasts can get it with an in-built preamp.
The Pro-Ject is fairly expensive, but it still offers many benefits that make money spent on this turntable worth it. The sound quality is stellar and gives your records an audio edge. This record player combines a robust bass, refined treble, and generous meticulous midrange, making the Pro-Ject T1is a worthwhile investment for your vinyl hobby.

Apart from the remarkable sound quality, its appearance is also worth noting. The glass platter is a close competitor with Audio-Technica in terms of design. The one downside to the T1 is that it is rather inconvenient to use. The switch is entrenched on the left side of the turntable rather than the front.
Also, detaching the tonearm from the other parts requires some force, which can be annoying. Besides those two cons, the Pro-Ject T1 is worth the price, and among the best record players money can buy.
Amazon's Choice
The Pro-Ject Debut Carbon EVO is the perfect blend of everything a record player this price should be. The setup of this record player is effortless and really simple. It offers premium sound quality and stunning aesthetics. The only brand beating this turntable's sound quality is the Rega, which costs nearly twice as much.
Rega is a known name in the turnable industry. The brand has been in business for more than four decades and was the first to make the lightweight base or plinth that many modern record players now have. Despite the Planar 3's high price, it is still nowhere near the top of Rega's high range turntables, yet its excellent value cannot be denied.
The Rega Planar 1 has a classic aesthetic design with an easy setup and a unique RB330 tonearm (for tonearm enthusiasts). Turntable tweakers can customize nearly every single part of this model with an extensive array of third-party upgrades. As long as you have the appropriate cartridge, the Planar 3 will deliver a fun and full-bodied sound.
Please note that the Rega is available in two versions – $995 for a turntable without a cartridge (you can install whatever cartridge you like) and the Rega Elys for $1,245.
Which is the best record player to buy?
The overall best-of-record player on this list is the Fluance RT82. It has all the key features – refined build, valuable audio features, and encompassing sound. The least impressive turntables are the U-Turn and Audio-Technica, simply because their sound quality falls quite short.
For turntable enthusiasts ready to spend a little more on a record player, the Pro-Ject T1 is great (although it can be fairly inconvenient for some people to use). For buyers who want a renowned audiophile community name, the Rega Planar 1 is a classic mid-range record player that delivers great sound.

Conclusion
The sound quality of your record player or turntable is a major factor for choosing a new turntable. Crosleys and Victrola use an all-in-one design for their record players. Other makers that don't use integrated speakers typically focus on features like advanced tone-arms and better motors. These hi-fi components can comfortably compete with stereo systems that cost thousands in a manner that a turntable of $100 cannot.
A record player or turntable: the base or plinth, the platter where the vinyl record rests, the arm, and the motor. Internal, as well as external noise, can have a significant impact on the vinyl sound quality. It is essential to ensure the vibrations don't travel from one part to the other and disrupt the sound. Most of the above $300 vinyl turntables come with a belt drive feature that assists in isolating the motor rumble from the stylus or the pickup.
Every turntable has either a replaceable cartridge (which lets you try out a higher-grade cartridge like an Ortofon 2M Red) or a detachable headshell. Several record players on the list have upgrade choices like an acrylic plinth, which gives the turntable a better look and a sound quality boost. Record players usually work better with their lid/dust cover off. They also look better too.
The dust cover is just a simple plastic coverage meant to keep away dust from your vinyl when it is not playing music. When left attached, it can vibrate and produce unwanted feedback, especially when the volume is high. The best thing to do is take it off so you can fully enjoy your tunes.
Subscribe to our newsletters! Get updates right into your inbox