Privacy fence ideas for better home security
If you have been looking for privacy fence ideas for better home security but cannot decide, you are in the right place.
Privacy fence ideas are designed to look good and make a border between your house and unwanted outsiders or animals. Privacy fences can be designed and customized just for you.
Most privacy fences can be made to blend in with your home's exterior and are made of different woods, stains, and angles.
You can add a lattice or plant different shrubs or bushes to make your home closed off and secure. Some homeowners want the old-fashioned yet charming privacy fence.
We want to feel safe and secure in our own homes and having a privacy fence guarantees this. When you have a privacy fence, you feel safe, and you appreciate the seclusion as well.
We have done some research, and there are ten privacy fence ideas for better home security that is available to you.
Top 10 Privacy Fence Ideas For Better Home Security
We have compiled a list of the top 10 privacy fence ideas for better home security. This list gives you many different fence options.
There are many types of fences, and the possibilities are endless.
Wood Privacy Fence
Many people that have an idea of a privacy fence in mind usually have wooden fences in mind. Wood panel designs are very sturdy, affordable, and give you a lot of privacy. These fences can last for many years.
Wood fences are adaptable, and you can paint them and change the colors from year to year. These fences are easy to customize. Some add shelves and decor as well.
You can purchase fence panels and build your DIY fence. You can create a beautiful outdoor space that your neighbors will love.
Metal Fence Ideas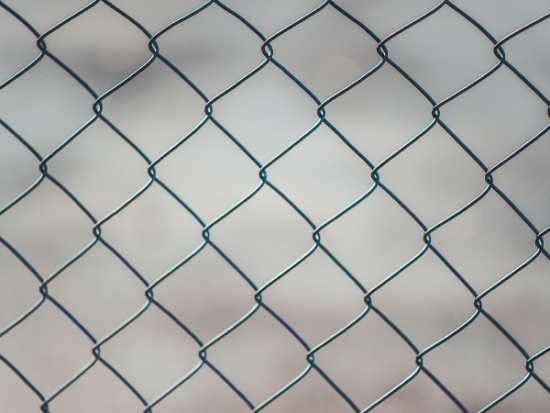 Metal is a very popular fence product these days. Many trends have some cool metal fence designs. Some are built with corrugated roofing material. This helps with making a long-lasting fence.
If you want a low-maintenance option, metal fences are the way to go. There are many metal fence materials available. Finding a fence to create some privacy will not be a problem for you with metal.
Natural Fence Ideas
If you think you might be cramped with a privacy fence, you can always try a natural fence. Natural fences are a living wall of trees, shrubs, natural plants, and a combination of fencing materials.
Hanging potted plants can also be added to the natural fence to add a nice touch.
There are some things to take note of when you want a natural privacy fence. It is not going to be low maintenance. Keep in mind that this will grow, so do not have it close to your house.
Traditional Privacy Fence Ideas
Traditional fencing does not mean a white picket fence. If your home is traditional in style and you would like the design of your fence to match your home, traditional fencing is the answer.
It is best to pick a fence style that goes well with your yard. If you have a flat backyard, square panels would be best to use.
These are easy to install, and they are pre-built panels that can save you money buying them this way.
Contemporary Privacy Fence Ideas
Contemporary fences use different materials and also can be found in different shapes and sizes. The popular choice is a metal-woven fence. Some people like the horizontal wood as well.
Contemporary fencing can be used to highlight your outdoor living spaces too. They can be any color or material.
Masonry Fence Ideas
You might like the way stone looks over the other ideas. If you do, you can always try building a privacy fence with a stone masonry wall. Stone walls give you more privacy and look great.
Gabion Fence Ideas
Like Masonry fences, Gabion walls are simple. However, effective when you want a nice privacy fence. They give you a dual-textured look.
Vinyl Fence Ideas
Vinyl fencing and PVC materials have gained a lot of popularity recently. The panels are very pretty and do not take much to maintain.
If you are on a budget, vinyl fences are a great choice. They may get brittle during the winter months and are best if in warmer climate areas.
Ideas for Privacy Fence Gates
By far, the most important part of a privacy fence is the gate. These should be well designed and well planned.
You do not want a gate that does not match the fence, and you want it secure and strong.
DIY Fence Ideas
If you want to take on a project, building your privacy fence is a good one to have. You can choose your style and materials. You can recycle old materials such as house shutters for your privacy fence.
A side note when building your privacy fence. There are zoning regulations for fences sizes. Most fences' limit is six feet by four feet tall.
What are the best fences for privacy?
Wooden fences, especially Cedar, are the best fences for privacy. Not only is it durable, but it looks good too.
Cedar will never warp or shrink, and it naturally resists insects and rotting or decay.
What is the cheapest privacy fence to build?
Treated pine is the cheapest privacy fence to build. It is also very durable, and pressure-treated pine will last longer than regular pine does.
Is it rude to put up a privacy fence?
It is not rude to put up a privacy fence. Homeowners have the right to do so because they own the home and the property that it is on. As long as regulations are met, your need for seclusion is not rude at all.
Are privacy fences worth it?
In the long run, yes, privacy fences are worth it. You have privacy when you want it and keep other animals and people out.
You can contain your children, animals, and belongings in a privacy fence. It gives you a sense of security as well. Plus, reducing noise in and out of your home is worth it.

Summary
To sum it all up, privacy fences have pros and cons. However, if you are a homeowner and want some privacy or seclusion from the rest of the world, a privacy fence is a great choice.
Privacy fences give us a feeling of security, and in the long run, they are worth the time and money. There are many material options and a great way to increase your property value.