Best paying jobs in finance this year
You're looking for the best-paying jobs in finance, so we've listed them for you. Finding work has been hard for so many around the world. Fortunately, you still have many options for a high-paying role in finance this 2021!
Then, we'll talk about how the pandemic changed the employment landscape. More importantly, we'll give tips in facing these new challenges, even if you don't have a finance degree! Of course, we'll jump right into the highest-paying finance jobs of the year.
After all that has happened, it cannot be easy to deal with everything. Specifically, job seekers have a tough time finding employment opportunities. We hope our recommendations help you find work, especially if you graduated in finance.
#1. Financial writer
Average salary: $74,104 – $133,500
When you think of the best-paying jobs in finance, you probably think of big private equity firms. Asset managers or investment bankers are making six figures come to mind as well.
You probably read about them from online articles. Little did you know that their writers have one of the best jobs in finance! The best ones can earn six figures as well!
They could be working for a large content or financial company. On the other hand, some work freelance. They share similar roles, though.
Financial writers produce high-quality educational content related to finance. They speak with their clients to receive topics. Also, they can make changes to their work whenever needed.
More importantly, financial writers have great flexibility. Freelancers can cover topics outside finance too. This is an important quality you need for today's job market.
It's easy to start too. You may head to Fiverr or other freelance websites for your first works. Or you may apply the usual way. Look for companies offering the position and apply.
#2. Financial manager
Average salary: $98.103 – $106,258
Businesses often need other professionals to help them stay profitable. Financial managers discuss how their clients may spend funds to maximize profit.
Their job involves checking all their financial information, such as budgets. Then, they use these details to make long-term plans for businesses.
Financial managers could match the salary of financial writers. Still, this depends on several factors. Those working in huge firms may get higher pay.
#3. Personal financial advisor
Average salary: $87,850 – $101,687
Personal finance advisors help people manage their money. They're like financial managers, but for individuals. They could help with several goals like:
Debt reduction
Life insurance
Personal budgeting
You have a better chance of landing this job if you have a degree in finance. If not, don't worry! There are still ways to land jobs in finance without a related degree.
#4. Management analyst
Average salary: $85,260 – $114,561
They're like financial managers, but they play a broader role. Management analysts help companies increase performance and growth.
Also known as management consultants, they deal with the strategies of a business. This means they go beyond finance. Here are some of the work they cover:
E-business
Human resources
Marketing
Supply chain management
#5. Financial analyst
Average salary: $68,930 – $81,344
When you need to choose your investments, you call financial analysts. They help individuals and businesses pick the most profitable investments.
They start by speaking with a company's staff. Both sides will talk about the goals of the business. This way, they could find the most suitable assets.
Then, crunch through financial data and check the latest economic trends. From these details, they will look for stocks, bonds, and other assets that may fit their client.
#6. Financial examiner
Average salary: $68,930 – $81,090
Financial examiners make sure banks follow the law when handling transactions. On the other hand, they also aid borrowers in finding loans with minimal risk.
They review balance sheets and other financial info. This is to confirm the institution's assets and liabilities. Then, they organize this info in reports.
If the examiner's working for a borrower, they find the best loans. The borrower should be able to pay these back. Also, the debts shouldn't harm their credit scores.
#7. Internal auditor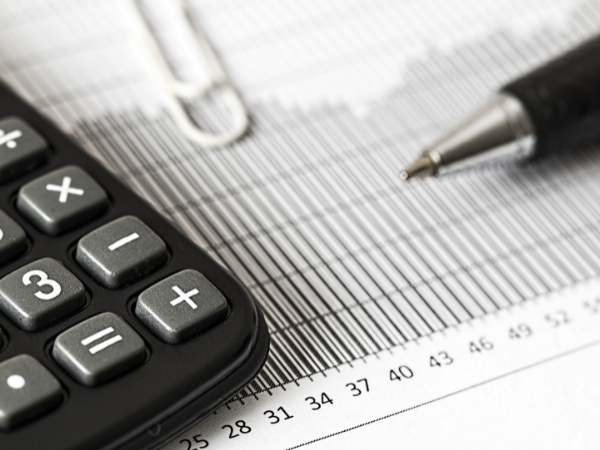 Average salary: $61,968 – $97,901
Auditors make sure that companies follow regulations. Also, they see to it that employees follow the correct procedures. They check various things that the SEC may look at in external audits.
Internal auditors look at every detail. These include expense reports, inventory, and other documents. What's more, they check for potential legal and fraud risks.
More importantly, they're not personally connected to any department. This helps them make decisions without other interests in the way.
How the pandemic changed the job market
The world placed itself on lockdown to fight the coronavirus. However, this came at a cost. The strict guidelines have harmed economies in various ways.
While some countries are reopening, most are still struggling with COVID-19. After a year, you may see its effects in many aspects of daily life.
This includes the job market. Many businesses closed down as they couldn't run during the pandemic. This caused massive layoffs for millions of people around the world.
Those that are still open aren't hiring. These include the major financial institutions. As a result, entry-level positions will be more difficult nowadays.
Of course, snagging high-level roles will be even harder. This doesn't mean you should give up, though. You'll have to follow new ways of dealing with this new normal.
How to deal with these changes
Learn how your industry changed – Wall Street, capital markets, and everything else connected to finance has been affected. For example,

digital means of investment banking and financial services are booming

.
Find the companies that are still hiring – Let's take the earlier example about the digital trend in finance. You may want to look there for work instead.
Look for new skills –

Generalists

find it easier to deal with the current job market. They have several skills that could meet its constant changes. You may learn so many new skills for free on the internet.
Get a job outside your field – It's important to have a source of income during these times. In response, you should be open to other kinds of jobs. If you can't land a job in the insurance company you like, try to find another one in the meantime.
Try to work from home – As much as we hate to admit, the virus is still here. Fortunately, you may do some of the jobs on our list at home. Job searching for writing work is easier too! Remote work lets you work while keeping away from it.
Related Articles
Final thoughts
Looking for work is tough nowadays, especially if you lack work experience. Still, you may get some of the best-paying jobs in finance! You'll find lots of options on online work platforms.
It's time to put your finance skills to the test! Make sure you have enough money to cover your needs. This will help you focus on looking for a job.
If you didn't graduate in finance, don't worry. There are plenty of free online guides that can help. Manage your money like a pro today!
Learn more about the best-paying jobs in finance
Do finance careers pay well?
Yes, you can make a lot of money from finance jobs. You may even get some of the best-paying jobs in finance with little to no experience!
Will a finance degree make you rich?
It depends on several things. If you have the skills, you can make it big with your degree! You have to keep improving to meet demand.
Is a finance degree worth it in 2021?
Yes, people need help with money more than ever. You could help people become debt-free. Or you may help businesses deal with their expenses. Watch out for growing trends and meet them!