Best gifts for runners on Amazon
No matter the occasion, unique gifts for the runners in your life is always a good idea. Most runners don't stop doing their sport or hobby of running, no matter the season. If you know someone who loves running, there are many gears you can give them—looking for something unique? Opt for something practical yet personal, like a water bottle engraved with their initials or a cute running calendar where they can jot down their miles per day.
Dedicated runners also often train in between their marathons or competitions. It would be good to know the actual date so your gift can either help them prepare or be worn during the marathon. Running accessories are fortunately available on many e-commerce websites like Amazon. Read on for more gift ideas for runners.
Looking for Special Presents for Runners
When looking for something for your favorite runner friend, there are some things to consider. Quality is among the top of them, if not the most important one. Running is an active sport, so any gear that runners frequently use needs to be durable.
Sweat-wicking shirts, comfortable bottoms, and the best possible quality of running shoes are some examples. Other factors include price range, practicality, and maybe even aesthetics.
There are many cheap but quality running gear to choose from. Practicality-wise, many innovative things are perfect for gifts for runners, like running belts or elastic shorts with secret pockets. Post-run, they'll need to replenish with food and drinks, so those aren't bad ideas for gifts either. As for the aesthetic, it would be pretty cool to run in something that fits and looks nice just for added morale.

Related Articles
Popular Gifts for Runners with reviews:
If you're looking to shop for the best gifts for runners, Amazon won't let you down. The website offers dozens of running accessories at affordable prices. You can have your pick from running jackets to foam rollers to water-resistant smartwatches. Below are some of the most popular and highly reviewed products for runners on Amazon.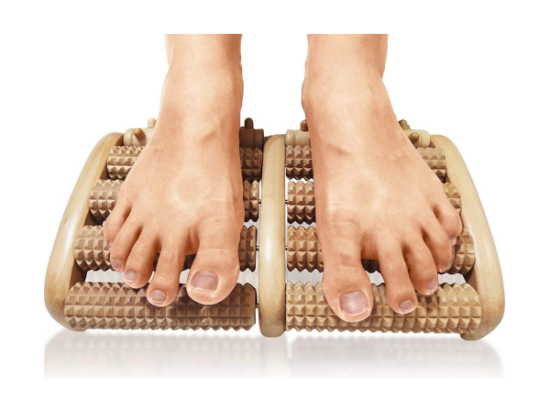 What should you get for a beginner runner?
All professional runners were amateurs at some point. They had to go through the typical starting from the bottom and train your way to the top story. For beginner gifts for runners, they will need the right clothing for their training. While running doesn't require fancy suits, the right fabric material can assist with free movement and adjusting the body's temperature.
Try to go for dry-fit shirts and bottoms. These kinds of fabric are designed to absorb water and sweat and transfer it to the top layer, so you don't get soaked or dry up quickly. Neophyte runners also need good-quality running shoes that are comfortable on the feet. They won't be able to run far if their shoes cause blisters and chafing.
Do runners need special gear or equipment?
Unless they are up for a specific competition requiring such gears, running is a pretty minimalistic sport. It mainly needs stamina, so training is important. During training, runners may need equipment such as core and calf strengthening weights, supplements, elastic training bands, heart rate monitors, and many others.
Summary
Filling up gifts for runners stocking stuffer early is never a bad idea. You may want to casually ask them what equipment they use the most or want to purchase and get that. They'll be sure to use it if it's something they already want.
Otherwise, try checking out the gift ideas listed here. Amazon also has more gift lists available on their website if you're looking for something specific.