TOFA to honor outstanding Fil-Am achievers from six states
NEW YORK – Achievers and talents from six states across America will gather for The Outstanding Filipino American (TOFA) Awards this year in honor of Filipino American Heritage Month in New York.
For the first time in its history, honorees from the American Southwest and California outnumber those from the East Coast, underscoring TOFA's nationwide search for Fil-Ams who have made their mark in mainstream America.
Five of the distinguished honorees are from California: photographer Filbert Kung for Arts and Culture; multi-awarded actor Jon Jon Briones for Entertainment; celebrity designer Rocky Gathercole for Fashion and Style; Assemblymember Rob Bonta for Public Service and Politics; and techpreneur Christina Laskowski for Research and Technology.
In Nevada, TOFA found gastroenterology specialist Dr. Noel Fajardo, its awardee in the Healthcare category, for his efforts to promote early diagnosis and treatment of hepatitis and colon cancer. Fellow Las Vegas resident Ana Julaton, world-famous boxer and mixed martial arts fighter, joins the roster as this year's honoree in the Sports category.
Perhaps this year's most exciting discovery is Courage of Conviction honoree Jessica Cox, who is from Tuczon, Arizona. She is the world's first licensed armless pilot who holds the Guinness Book of World Records as the only pilot to fly with her feet. Born without arms, Cox is a disability activist and motivational speaker who has also attained a taekwondo black belt and an unrestricted driver's license, among many extraordinary feats, through sheer grit. She has inspired people in more than 90 countries.
"It is astounding to find so many exceptional Filipinos helping create the fabric of American society. The TOFA nominees and honorees through the years represent the best of who we are—Filipinos who are Americans, making two countries proud," said Elton Lugay, executive producer and founder of TOFA Awards.
Seven honorees from the East Coast complete this year's list of outstanding Filipino Americans.
From the nation's capital are Community Service and Advocacy awardee Bing Branigin, Youth awardee Jason Tengco, and White House executive chef Cris Comerford, who will be receiving the Heritage Award. Long-time community advocates, Branigin is a founding member of the National Federation of Filipino American Associations (NaFFAA) while Tengco is NaFFAA's current executive director after high-profile stints at the White House and the Hillary Clinton presidential campaign.
New Jersey residents Ble Yalong, Hazel Sanchez Rapciewicz and Francis Sison are this year's awardees in the Business and Entrepreneurship, Media and Publishing, as well as Social Welfare and Advocacy categories, respectively. They have each carved niches in their fields of work, highlighting the fact that many cultures contribute to the rich and varied tapestry of mainstream America.
The lone awardee from New York, home of TOFA since its inception in 2010, is Sylvia Labial Buhian, who faced cancer with the same determination she served as the longtime secretary of Aquilino "Nene" Pimentel Jr., a former Senate president and local government minister in the Philippines. Founder of the Oro Women Society and a tireless organizer of benefits that help improve lives in the Philippines, Buhian is this year's honoree for Women Empowerment.
"It is with deep honor and gratitude that we recognize each and every one of our 2017 awardees," Lugay said.
The 7th TOFA Awards night is slated for October 28, 7:30 p.m. at the Weill Recital Hall of Carnegie Hall. The event will be keynoted by Philippine Consul General Theresa Dizon de Vega, community icon Loida Nicolas Lewis, immigration lawyer Nicolas Caraquel, Brendan Flores, NaFFAA's first millennial chairman, and international TV personality, Bev Lorente.
"Asia's King of Talk" Dr. Boy Abunda is on his third year as TOFA's master of ceremonies. Featured performers are Maestro Ryan Cayabyab, Sheryn Regis, Fe de los Reyes, Dr. Joseph Legaspi, Xtine Mercado, Rasmin Diaz, Toni Gado, Jerome Chan, Georgio Dano, Asia Guzman, and award-winning dancing duo Christian Sese and Mae Lozada. The evening program will be directed by Maestro Bobby Ramiro.
Tickets cost $80 and $120, and are available at CarnegieCharge with telephone number (212) 247-7800.
About TOFA Awards
Founded by New York-based journalist Elton Lugay in December 2010, The Outstanding Filipinos in America (TOFA) Awards give recognition to organizations and individuals who have raised the profile of Filipino Americans all across America. Serving on the TOFA board with Lugay are TOFA New York co-founder Cristina DC Pastor, who is the founding editor of The FilAm and co-host at Makilala TV; property management professional Erno Hormillosa; concert promoter Vince Gesmundo; and Robert and Melissa Mendoza of Mountaintop Productions.
Notable TOFA awardees include Tony winners Lea Salonga, Bobby Lopez and Jhett Tolentino; Pulitzer Prize winner Jose Antonio Vargas; fashion designers Monique Lhuillier, Josie Natori and Betina Ocampo; Mahwah, New Jersey Councilmember Jonathan Wong and New York City Commission on Human Rights Chair Carmelyn Malalis; transgender activists Geena Rocero and Chelle Lhuillier; multi-awarded seasoned journalist Sheila Coronel; and Ambassador Mario de Leon.
Presented by Wells Fargo, in cooperation with INQUIRER.net and Mountaintop Productions, the 7th Annual TOFA Awards is sponsored by Las Vegas Gastroenterology, The Lewis College, 13 Degrees North, Ugly Kitchen, Filipino Reporter, VYNZ-NY Entertainment, The Filipino Express, Holsman Physical Therapy and Rehabilitation, ANCOP, Duran Consulting Services, Valles Vendiola LLP and Dr. Crispin Ayroso.
Since its inception, TOFA Awards has showcased the cultural diversity that makes New York one of the world's best places to live in. Across fields as diverse as theater, culinary, fashion design, gender equality, politics and healthcare, Filipino Americans contribute to an ever-progressive society that benefits generations to come. At the same time, TOFA awardees inspire Filipinos all over the world with their positive contribution to the community's rich heritage. In 2016, TOFA Awards expanded its search for outstanding FilAms all across America.
TOFA 2017 Awardees
Arts and Culture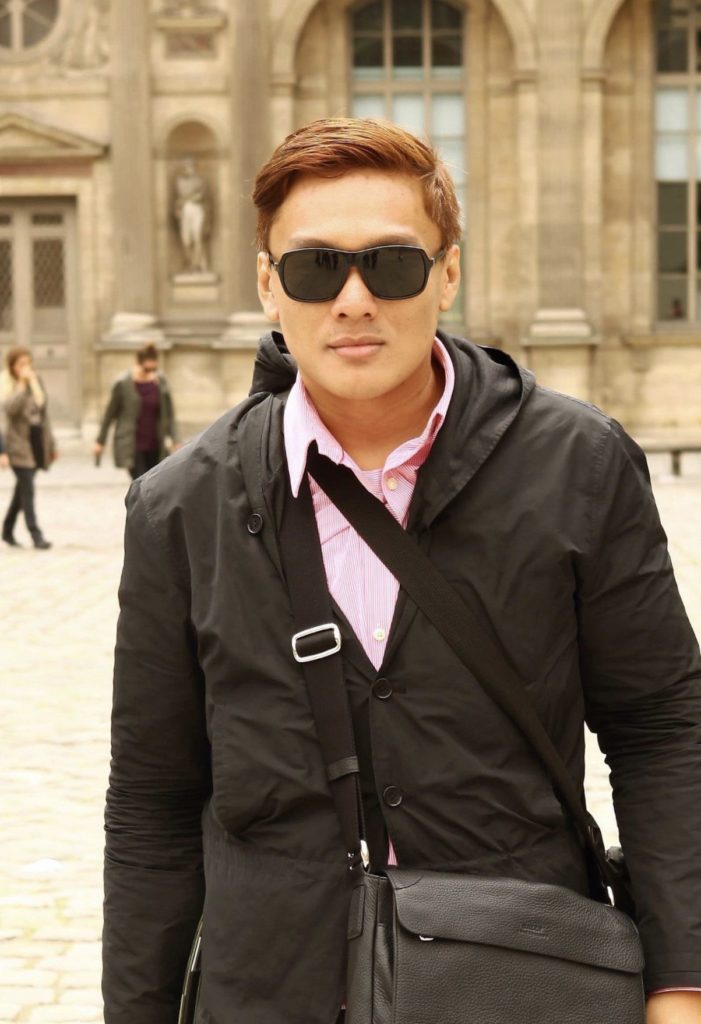 FILBERT DIEGO KUNG
Los Angeles, California
With photography that is politically engaged, spiritually vibrant and always sunny, Fil has established himself as a radical image maker in the fashion world. Breaking ground in Manila's corporate advertising world, he has moved to New York and collaborated with the Miss Universe Organization to create emblematic imagery for the Miss Universe, Miss USA and Miss Teen USA beauty pageants.
Business and Entrepreneurship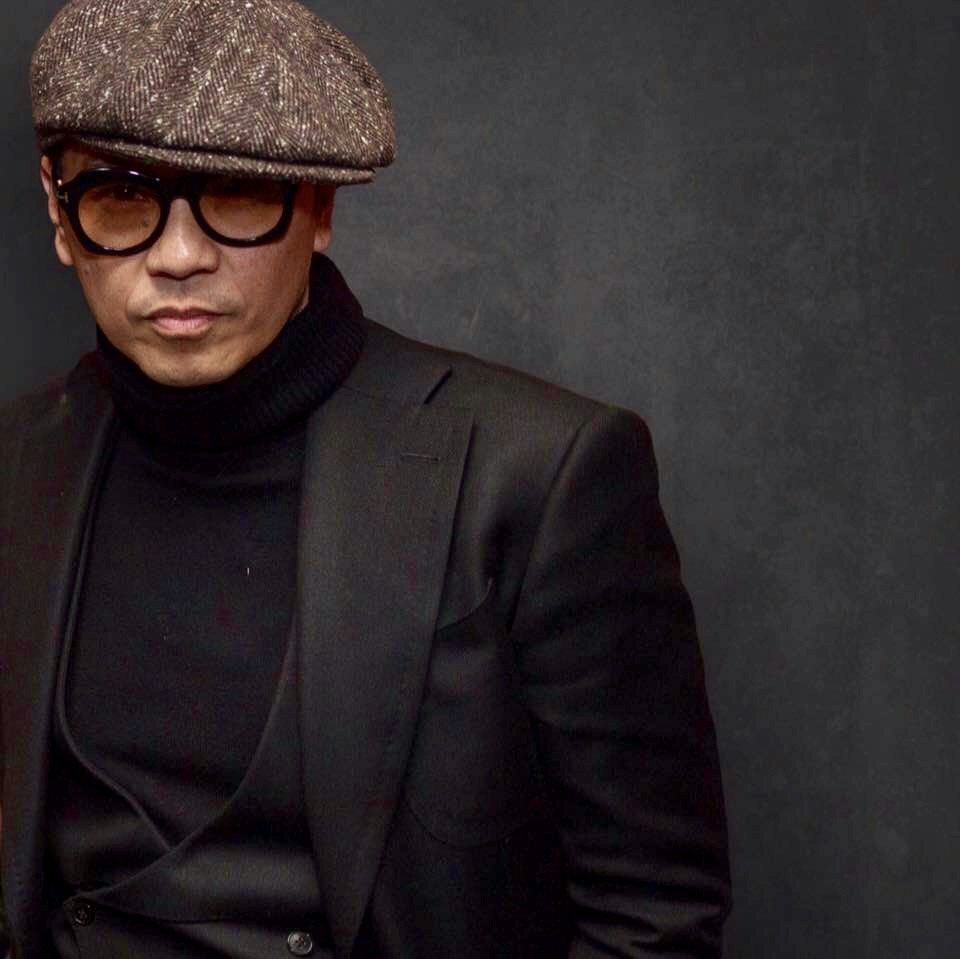 AMABLE TOLENTINO YALONG
Englewood, New Jersey
Amable left corporate America in 2009 to pursue his passion for fashion and music. He is the sole owner and creative designer of Y2 collection, a men's luxury clothier featured in New York Fashion Week 2015. Ble has been reinventing the wedding experience in the N.Y. tri-state area for almost 10 years now under Key Music Group, his first business venture.
Community Service and Advocacy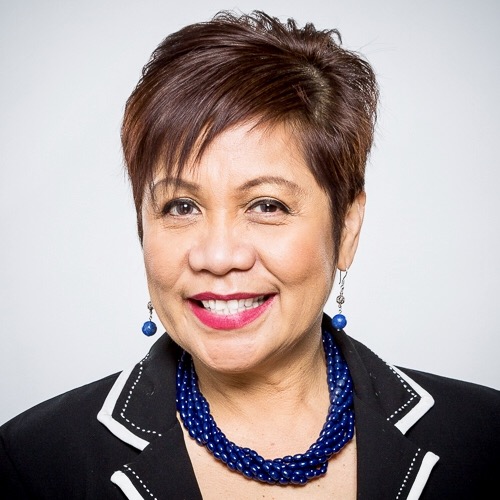 BING CARDENAS BRANIGIN
Washington, District of Columbia
A community leader who works behind the scenes, Bing contributed to the massive effort to get the U.S. Congress to pass The Filipino Veterans of WWII Congressional Gold Medal Act of 2015. She is the Filipino community representative to the National Council of Asian Pacific Americans, board member of Asia America Initiative and a founding member of the National Federation of Filipino American Associations (NaFFAA).
Courage of Conviction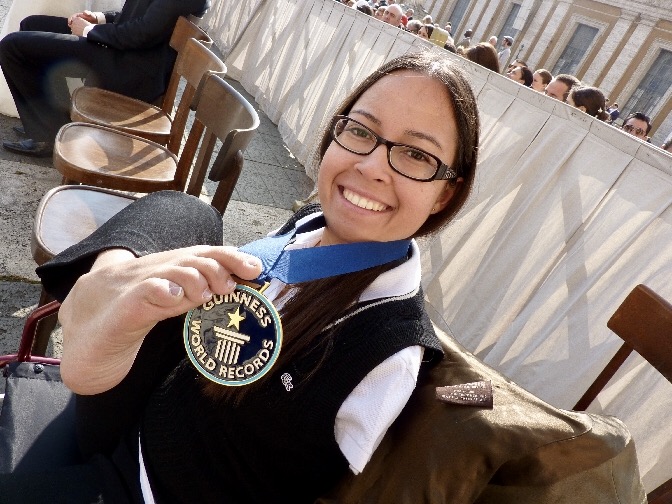 JESSICA COX
Tucson, Arizona
Jessica is the world's first licensed armless pilot, and holds the Guinness Book of World Records as the only pilot to fly with her feet. Born without arms, she is a disability activist and motivational speaker who has also attained a Taekwondo black belt and an unrestricted driver's license, among many extraordinary feats, through sheer grit. She has inspired people in more than 90 countries.
Entertainment

JON JON BRIONES
Los Angeles, California
Best known for playing The Engineer in the Miss Saigon musical, Jon is a multi-awarded Filipino actor who has traveled all over the world appearing on stage, television and in film—most recently on Broadway to reprise his headlining role in Miss Saigon. He is proud to also be known as the father of up-and-coming actors Isa and Teo Briones.
Fashion and Style

ROCKY GATHERCOLE
Los Angeles, California
Rocky enjoyed the freedom of the streets as a homeless kid in Manila. Nowadays, his creations have graced fashion runways and the backs of countless celebrities. A staunch believer in innate talent, the avant-garde designer learned the ropes in the fashion district of Saudi Arabia. His best advice to budding designers: be yourself, find it in your heart and the art will come out.
Healthcare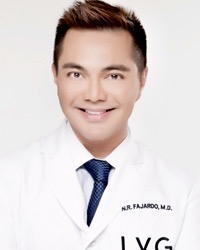 DR NOEL FAJARDO
Las Vegas, Nevada
Noel is a gastroenterology specialist and a leading advocate for the diagnosis and treatment of hepatitis among Asian American and Pacific Islanders. In 2008, he opened the first independent endoscopy center to introduce advanced technology in Clark County, Nevada amid the stigma of a hepatitis outbreak. More recently, he rallied the Philippine government to promote early detection of colon cancer in order to save lives.
Media and Publishing

HAZEL SANCHEZ RAPCIEWICZ
Jersey City, New Jersey
Hazel is one of New York's most prominent Filipino American broadcast journalists. Prior to joining WCBS-TV in 2000, she was a weekend anchor at WBAY-TV in Green Bay, Wisconsin. She also worked as a news cut-in anchor and assistant producer at WISN-TV in Milwaukee. Hazel has won a Midwest Emmy award, and citations from CINE Golden Eagle and the Wisconsin Broadcast Association.
Public Service and Politics

ASSEMBLYMEMBER ROB BONTA
Alameda, California
Rob is the first Filipino American legislator in the 165-year history of California. He represents the cities of Oakland, Alameda and San Leandro at the California State Assembly, where he currently serves as Assistant Majority Leader and chairs the California Asian & Pacific Islander Legislative Caucus. Rob's lifelong commitment is to effect positive and profound change in the lives of those who need it most.
Research and Technology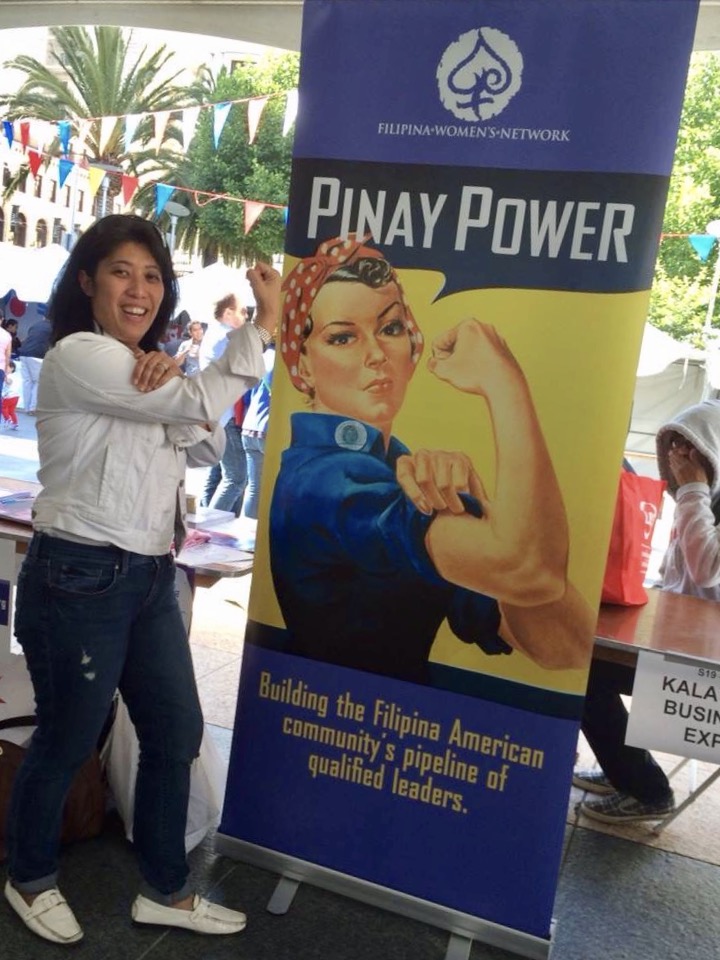 CHRISTINA LASKOWSKI
Silicon Valley, California
A familiar face at tech events, Christina is passionate about entrepreneurship and empowerment. Seasoned in boutique investment banking and mergers and acquisitions, she is advisor to a number of startups, women founders and groups in the Bay Area. Christina helped to stimulate the Philippine startup scene through STAC Silicon Valley, a nonprofit focused on holistic entrepreneurship, and recently co-founded the ASEAN Alliance Silicon Valley.
Senior Welfare and Advocacy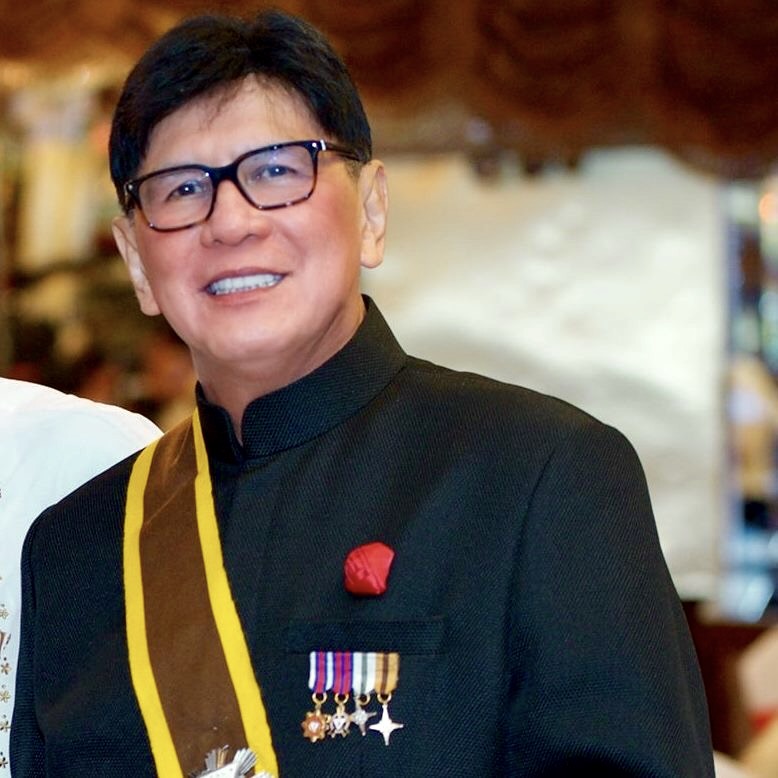 SIR FRANCIS DIAZ SISON
Jersey City, New Jersey
Francis was school director for six years at the National Career College, one of the best allied health professional services in New Jersey, before his retirement. A multi-awarded community leader, he has been regional commander in the U.S. of the Order of the Knights of Rizal since 2014. He holds leadership roles at the Philippine American Friendship Committee, Performing Arts Philippines and Philippine Community Center.
Sports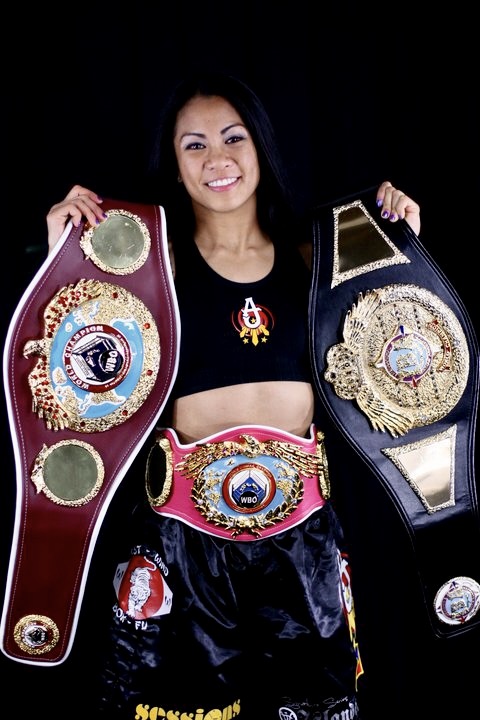 ANNA JULATON
Las Vegas, Nevada
Popularly known as "The Hurricane," Ana is a boxer and mixed martial arts fighter. In 2009, she became the first female WBO super bantamweight champion and won the same title with the International Boxing Association. Ana received a special achievement award from the Nevada Boxing Hall of Fame in 2014 for being the only elite athlete competing at highest levels of both boxing and MMA.
Women Empowerment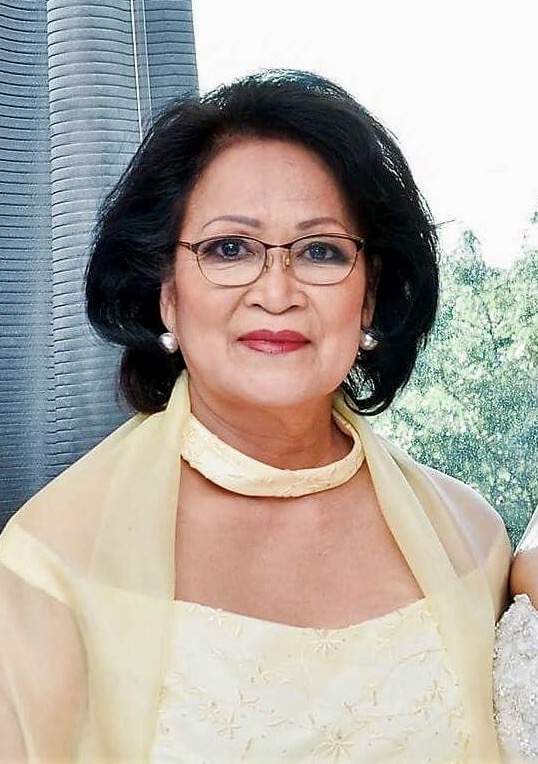 SYLVIA LABIAL BUHIAN
Queens, New York
Sylvia faced cancer in the same way she served as secretary to Aquilino "Nene" Pimentel Jr. for years: with determination. Founder of the Oro Women Society, she is a tireless organizer of benefits that help improve lives in Cagayan de Oro, her hometown. Sylvia was honored by the Pan American Concerned Citizens Action League as one of its outstanding women in 2016.
Youth

JASON BENJAMIN TENGCO
Washington, District of Columbia
Jason managed the first-ever White House Summit on Asian American and Pacific Islanders (AAPI) in 2015 and launched a young leaders' program during his stint with the Obama administration. He also served as the AAPI outreach director for Hillary Clinton's presidential campaign. Born and raised in California, Jason has long been a community organizer in Washington, D.C. He is currently the executive director of NaFFAA.
Heritage Award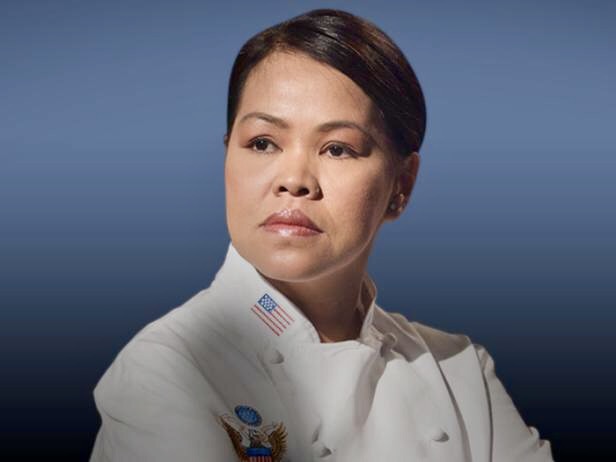 CRISTETA PASIA COMERFORD
Washington, District of Columbia
Cris has been the White House executive chef since 2005. The first woman and person of Asian descent to hold the post, she is a member of Le Club des Chefs des Chefs, the world's most exclusive gastronomic association. Cris studied food technology at the University of the Philippines before immigrating to the U.S. and onto making her mark in Chicago and Washington, D.C.