Toddler dance classes – 6 things you need to know
If you're a parent and thinking of toddler dance classes for your kids, there's no time like the present. Considering the difficulties of the times, enrolling your toddler in face-to-face dance programs is probably not ideal. However, there are no quarantine rules for dancing at home.
Online dance classes are now a thing, as many teachers and trainers hold live streaming private lessons for those who want to keep their wee ones entertained. It won't be a social activity than if your kid takes classes with their peers, but it's still a useful hobby and exercise.
There are certainly many options that include certain toddler shoes if you are seriously considering dance classes for toddlers. Read to know more about the ins and outs of what might be your kids' new favorite pastime.
Toddler Dance Classes
There are over a dozen different styles of dance out there. It can get overwhelming for parents, especially first-time ones, but you can take comfort because there is no perfect type of class to enroll in. Different classes deal in varying types, styles, and disciplines needed.
Many parents will choose a beginner level, especially for kids in the younger age range of three to five years old. Some don't even look for formal dance lessons, but more of a movement class type offered by many pre-school daycare centers. As long as the child enjoys it, go for it.
Types of Toddler Dance Classes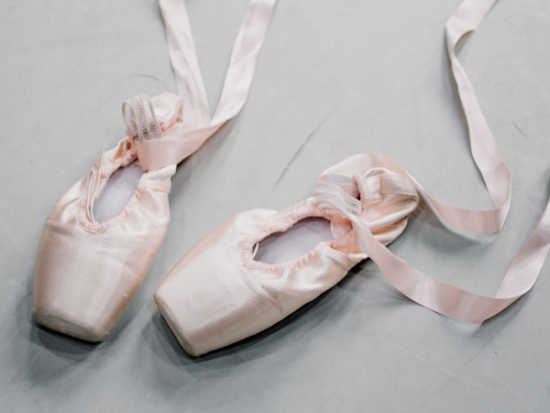 The standard classes for kids are ballet, tap, jazz, hip-hop, and modern or contemporary dance.
Some classes can also be combinations of several different styles. Depending on the program, some instructors allow parents to participate in the class to better their movements. This also allows parent and child to bond through creative means.
If your kid finds dancing a little more than a hobby and there is a potential to nurture their skills better, consider enrolling them in more formal training lessons. If they find their classes nothing more than good fun, it is best to let them explore it or grow out of it independently.
Ballet
One popular dance for toddlers and preschool children is ballet. Learning this type of dance class includes training in flexibility, fluidity, and strength-building. It trains them to move with grace early while increasing balance and strengthening the core muscles. Coordination is also developed, making the ballet lessons valuable to other physical activities such as sports.
Tap
You will have noticed that your toddler will learn to tap their hands and feet in tune to either music playing or do the movements randomly. Tap dancing is the perfect way to develop this activity. It is not as strenuous as a ballet, but the fast beat should teach kids balance and coordination in no time. It's a great physical activity for children with tons of energy.
Hip Hop
If the dance classes for kids are becoming more annoying than enjoyment for your brood, maybe the type of dance they are learning is not one they like. It is okay to start them off with hip hop or jazz style of dancing instead of the classics like ballet. Hip hop will help them get creative with movements and stay in tune with the music's beat.
Benefits of Putting Your Child in Toddler Dance Classes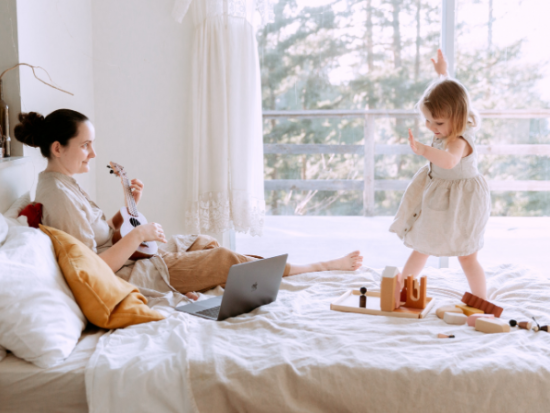 There are many other benefits to toddler dance classes apart from keeping them entertained for a few hours. Dancing is great for people of all ages, but it helps children develop their motor skills, creativity, healthy sleep habits, and an ear for music. Plus, it is an excellent way to help them shed all of that excess energy after sitting at a desk for a school day.
Above all, it helps kids develop good social skills. While not all dances include partners or moving in groups, dancing almost always involves dynamics with other people. From the dance instructor to other people in training, your child is bound to make a friend or two during their lessons to the person in charge of the music.
Where to Find Toddler Dance Classes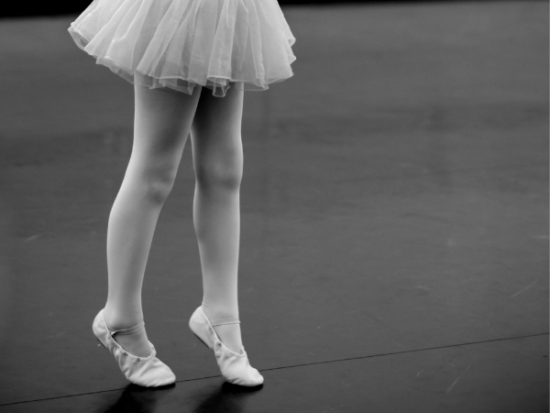 Learning from those knowledgeable about dancing is just as important as learning the dance itself. If you want your kids to do formal training, it would be best to enroll them in proper dance education where professionals can nurture and guide them. Also, if you simply want introductory classes, 45 minutes of bi-weekly lessons from your local dance studio should be a great option.
If you are unsure where to find toddler dance classes, your neighborhood or a quick internet search should suggest a few places. Your town or city may have recreational daycare centers, and chances are they offer at least some type of physical movement class.
How Much Do Toddler Dance Classes Usually Cost?
The cost of dance classes for kids may almost always vary depending on a few things. Class schedule, level of mastery, and instructors' expertise are only factors that would affect the lessons' price range. Most schools and studios charge every month, with varying numbers of classes per week.
You can also ask around if instructors are willing to do one-on-one classes if you think that would suit your kid best. Private lessons will likely cost more, but if there are other parents interested, you can rent out a small space and split the cost amongst yourselves. Try to opt for cheap but worth it classes the kids will surely enjoy.
What Should They Wear?
Most dance schools provide uniforms or tell where to buy one that looks the same as everyone else's. If the studio is a more relaxed one, they'll be more flexible with the brand or type of dance attire your kid might need. For ballet, jazz, tap, and other similar lessons, leggings or leotards will be needed. Flexible fabric for shirts and shorts should also be okay.
For hip hop and similar types of dances, loose-fitting street clothes are encouraged. However, dresses and free-flowing clothing articles are not inspired as your kid could trip or get tangled in them. You also need appropriate shoes depending on the dance being learned. Ballet requires ballet shoes, tap requires hard-soled shoes, and hip hop needs runners or sneakers.
What Type of Dance Class is Easy to Learn?
Much like sports and other activities that require your kids' attention and focus, one type of dance class isn't a fit-for-all. Though some styles have similar movements and, thus, require similar training, your child may prefer one over the other. This would also depend on their age, as some dances are more appropriate for toddlers while others are targeted towards older kids.
For beginners, it is important to gauge the child's reaction to learning the dance. Are they enjoying the lessons? Do they find themselves looking forward to the next one? Are their instructors patient and good with them, so they have a great teacher-student experience? If the answer is yes, then the dance class is as close to perfect and easy as you can hope for.
Summary
Toddler dance classes can be both time-consuming and expensive. It is very important that you, as a parent, consider your children's feelings about this activity before enrolling them. Dancing can be a wonderful activity, not just for kids, but for people of all ages as well.
However, some people need some coaxing and encouragement before they can step out of their comfort zone. Kids are no different, and if your little ones find themselves having fun and wanting to learn more, indulge them. Whatever lessons they learn will probably last a lifetime, including making friends and continuing to enjoy the little things in life.

Related Articles