Best Valentine's Day Ideas on Amazon
With Valentine's Day being right around the corner, you will want to be prepared with some great Valentine's Day gift ideas on Amazon. Gifting can be challenging, especially considering if you want the gift you're giving to be more sentimental or sweet and unique.
Depending on if you're finding great gift ideas for him or her, we've got you covered, even if they're last minute. We have found the perfect ideas on Amazon for you that are inexpensive and fantastic romantic gestures.
Best Valentine's Day Ideas on Amazon
The best and most efficient way you can purchase gifts for Valentine's Day is Amazon. Especially considering if you have an Amazon Prime account, your gift idea orders may arrive in a matter of days.
With Amazon, you can review each product you're considering gifting and see what other people's feedback is. This is great if you are in doubt about if a product is worth buying. Now, let's get to the best Valentine's Day gift ideas on Amazon.
Amazon Choice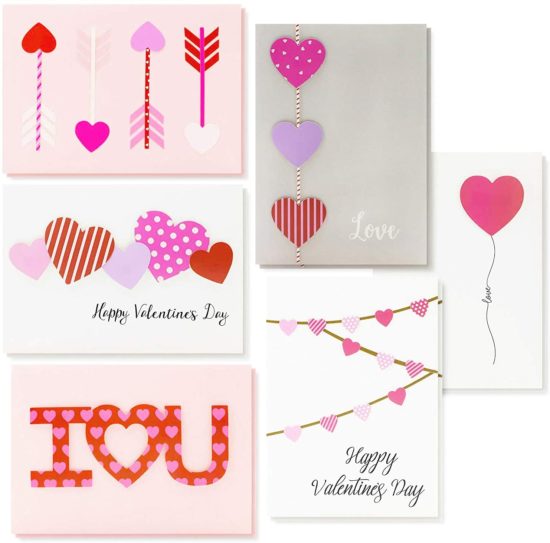 Best Seller
Best Seller and Amazon Choice
Best Valentine's Day Gifts for Her
Are you wondering what would be a good Valentine's Day gift for her? We've compiled a great list of unique yet affordable gifts that will make your loved one thrilled this year. Some of these gifts are great to gift not only your romantic partner or girlfriend but also a family member or friend, even for last-minute shoppers.
It's always important to let your loved ones know you're thinking of them, and what better way than gifts? So let's get into the best Valentine's Day ideas on Amazon for her.
#1 Best Seller
#1 Best Seller
Best Valentine's Day Gifts for Him
Sometimes it can be hard to find the right gift for him, especially around the holidays like Valentine's Day. This year you don't have to worry! We've compiled an amazing list of thoughtful yet unique, best gifts for him.
The best part is that any of these gifts can be great to give to your loved ones, friends, family members, and more. Here's a list of our top choices for the best Valentine's Day gifts for him to add to your cart.
#1 Best Seller
Limited Time Deal
Summary
February 14th is coming up, and there is gift buying to be done! Keep in mind, this holiday isn't always primarily for your loved one. When thinking of Valentine's Day ideas to buy, consider family members, friends, and others. All these gift ideas mentioned are great to make this big day even more unique, no matter who the recipient is.
As an Amazon Associate INQUIRER.net will earn from qualifying purchases.