CBD Soothing Gel vs. Roll-on
The CBD roll-on is one of the newest topical hemp products in the cannabis industry today. In this multi-billion industry, countless products enter the market annually. These days, one can easily find CBD oil products everywhere.
However, this product in particular has been designed for athletes and those who live active lifestyles. Aside from providing a localized effect of cannabidiol to the body, it is also broad-spectrum. The newest hemp roll-on contains nano-CBD technology that allows the skin to absorb it immediately, providing a cooling sensation to sore muscles.
Consumers can safely apply this topical to sore or inflamed muscles because it contains menthol ingredients. Moreover, BlosumCBD's roll-on gel is hypoallergenic and safe for external use. This makes it one of the best CBD products for those who are looking to avoid THC.
CBD Roll-On Overview
CBD roll-on was designed specifically for those who live very active lifestyles in mind. The cooling effect of this CBD soothing gel works best on sore and tired muscles. This product may prove most useful on active recovery days.
The cannabis Sativa is extracted and formulated together with menthol to create this multipurpose product. Packaged in a travel-sized roll-on applicator, users can easily apply their cannabidiol gel discreetly and immediately.
Moreover, it also contains other healing herbs that may increase healing potential. Some of these herbs include yerba mate, frankincense, aloe arnica, and calendula. Each of these herbs come with their own unique benefits. Paired with cannabidiol, it may result in a more potent and effective gel rub that can dissipate pain.
Customers have reported experiencing faster physical recovery with high-quality CBD roll-on products.
CBD Roll-On vs. CBD Soothing Gel
The biggest difference between the CBD roll-on and CBD soothing gel lies in the application of these two products.
With the broad-spectrum CBD roll-on, there's no need to get your hands dirty. You can apply the product directly onto your skin simply by rolling it on the affected area. The organic aloe leaf juice in this product may contain added health benefits for the skin.
The soothing gel product, on the other hand, may not come in a convenient roller applicator container. This will require users to squeeze a liberal amount of the gel onto their hands before applying it topically to the skin.
For faster absorption, consumers can gently massage both CBD soothing gel and roll-on products onto their skin using light circular motions. This will allow the pores to open and absorb the substance before providing a cooling sensation that results in pain relief.
CBD Roll-On Pain Relief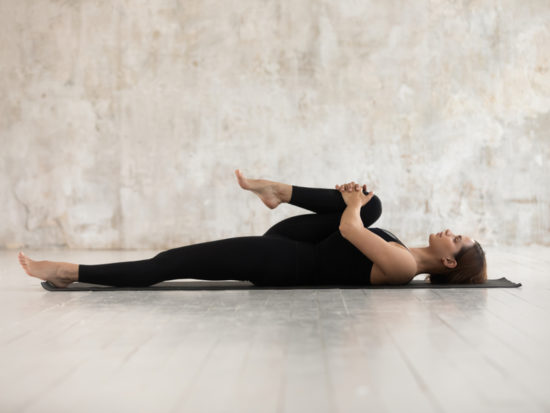 Cannabidiol, most popularly referred to as CBD, is an all-natural chemical that comes from hemp plants. Its popularity is due to its potential wellness benefits. Studies have shown that cannabidiol may contain anti-inflammatory properties that can result in immediate pain relief.
While most CBD products have the potential to deliver pain relief, some products are more effective than others. The CBD roll-on, for example, is specifically designed to provide localized pain relief to a certain part of the body.
External topical application will allow the hemp extract to act on a single part of the body rather than the entire system. All users have to do is gently shake the applicator, roll it on their desired area, and massage it thoroughly before experiencing maximum relief within minutes.
The menthol ingredient in the topical product will give users a cooling sensation which improves the bioavailability of hemp.
Furthermore, the beauty of this roll-on product is that it makes for a discreet application and emits no odors. This is why the CBD roll-on is perfect for athletes. They can tend to injuries or muscle aches quickly with this nifty product.
Is Hemp Cream for Pain the Same as CBD Roll-on?
Hemp cream and CBD roll-on are the same only in the sense that both are topical products. Consumers need to apply hemp cream and roll-ons to external parts of the body.
Otherwise, these two hemp oil products have different uses.
The hemp cream is the more preferable hemp oil product for those who have dry skin while the roll-on works best for those with active lifestyles. The roll-on is generally not a moisturizing product.
Is Roll-On Deep Freeze Good for Arthritis?
Though the CBD roll-on may possibly help alleviate the negative side effects that many with arthritis experience, there is no true guarantee of its effectiveness. All CBD products are meant to be used just like all the other health and wellness products on the market today.
Therefore, no CBD oil product should be treated as a magical cure-all
That being said, if you have a pre-existing medical condition, it's best to consult with your regular health professional before incorporating any high-quality topical product into your lifestyle.
At the end of the day, these products are not intended to diagnose, treat, cure, or prevent any disease. Moreover, the Food and Drug Administration (FDA) has yet to approve of any over-the-counter CBD product.
They advise users to take hemp products as supplements, not medication.
Related Articles
How to Use CBD Soothing Gel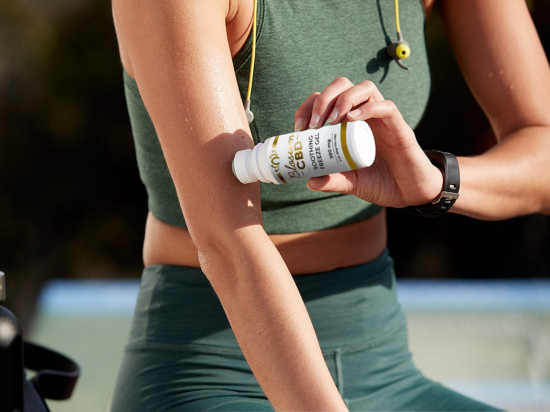 The CBD soothing gel comes in an easy to use package. Its sleek and discreet design makes it the perfect product for people who are constantly on-the-go. You can easily toss this CBD soothing gel right into your gym bag or work bag and apply it as needed.
The application of this product could not be simpler. All one needs to do is apply the CBD roll-on directly on to the troubled area. The menthol in this product has a cooling effect that can possibly soothe tired aches and sore muscles.
Although, it's important to remember that you should not apply this product to rashes or open wounds.
After application, it's best to wash your hands in order to avoid accidentally rubbing the CBD topical into your eyes. This could cause minor discomfort and possible irritation.
How Often can you Use CBD Soothing Gel?
Users can apply this CBD roll-on at the onset of pain. They can also use it during the recovery period in-between workouts or even after suffering from an injury.
Most manufacturers advise the usage of the product to a maximum of three times daily.
These statements have not been evaluated by the Food and Drug Administration. To date, the entire cannabis industry remains unchecked. To avoid scammers, buy directly from trusted producers that create high-quality and authentic products.
Summary
Hemp companies who create quality products conduct third-party lab testing to ensure potency and purity in all of their products. Similarly, CBD roll-on products from trusted retailers go through the rigorous process of third-party lab testing.
Third-party lab testing is an extremely costly and voluntary step for every producer of cannabis-related products.
The best CBD producers opt to go through this process to prove the authenticity of each and every one of their high-quality products. A Certificate of Analysis accompanies the product after lab testing. This way, a consumer can easily see if the product's contents are accurately represented on its label.
Disclaimer: Is CBD Legal?
Hemp-derived CBD products (with less than 0.3 percent THC) are legal on the federal level. These statements have not been evaluated by the Food and Drug Administration. This product is not intended to diagnose, treat, cure or prevent any disease and products have not been FDA approved. You must be at least 21 years old to purchase these products. Talk to your physician or medical doctor for additional information.