5 pro packing tips for travel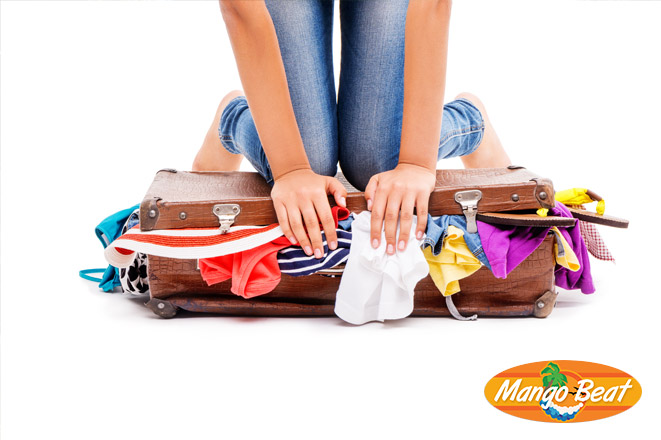 Before every adventure. Before every boat ride or flight. It all starts with the packing of the bag. From the clothes you wear, to the suntan lotion you protect yourself with, it's essential to make sure that you're prepared for anything by packing up all your travel essentials. We give you some top tricks to help with complete and concise packing for your next travel adventure:
On my List
The essential tool any traveler will need to make sure he or she has everything they could ever need on a journey is a simple and spacious notepad. Separate all of your checklist items by category so that you don't mess up. Those categories include clothes, toiletries, electronics, footwear and the like. Don't be afraid to add new categories if you think it will help you organize better.
Essentials Packer
Imagine how many items you'll need during this trip. Think about every little knick-knack and outfit you think you need to bring. Got a clear picture? Good. Now cut that load in half and imagine packing only the most necessary of necessary items. Sometimes people pack more than what they need when going on a big trip and end up with more baggage than they can afford (oftentimes literally). A single pair of sturdy jeans can be worn for the next few days without washing, and I'm sure you don't need to bring your drone on EVERY trip. Minimize to maximize!
Packs Inside Packs
The easiest way to make sure you can fit everything you're taking with you inside your travel luggage? Arrange them into even smaller bags (by categories, of course). One huge reason why bags become so over-packed even with minimal items is due to bad bag arrangements. Lazy clothes folding, unorganized toiletries and tablet in the wrong spot will definitely get in the way of quick packing. Putting them inside square-shaped pouches will definitely help you fit everything inside. Think of it like Lego blocks for adult travelers.
Spacious Hand-Carry
A spacious hand-carry bag is the efficient traveler's best friend. Being able to carry all your essentials in one bag and can really save you a lot of baggage space and keep all of your valuables close to you at all times. Slippers, makeup, scarves, mobile phones, chargers, novels, wallet and many other useful items all within reach! So don't let your main travel bag do all the heavy lifting. Give it a little friend it can depend on that fits snugly on your back, shoulder or arm.
A Bit of Tiny Aid
No matter where you go, there will always be the chance that you'll scrape, scratch or hurt yourself during travel. But with your bag filling up quickly and little space to spare, how can you possibly carry a first aid kit with you? The correct answer is the same as one of the subjects we touched above: minimize to maximize.
You can cobble together a DIY first aid kit out of many simple and small first aid items like a small box of band aids, a compact bottle of disinfectant, some cotton balls or swabs wrapped in a small plastic to keep them clean and maybe some gauze and tape if you can fit it in there. Voila! First aid in a flash.
You don't need to be a professional traveler to learn how to pack like one. Just keep these tips in mind the next time you're packing for a big journey away from home, and you'll be exploring the world in compact and convenient style.
****
Mango Tours is a provider of quality, affordable and convenient travel services that include low-priced airline tickets, customized Philippine and International Tour Packages, Cruises, Land Transfers, and more. Visit www.mangotours.com to know more about its latest promos and travel offers.