'Fabulous Philippines' in NY spring Fashion Week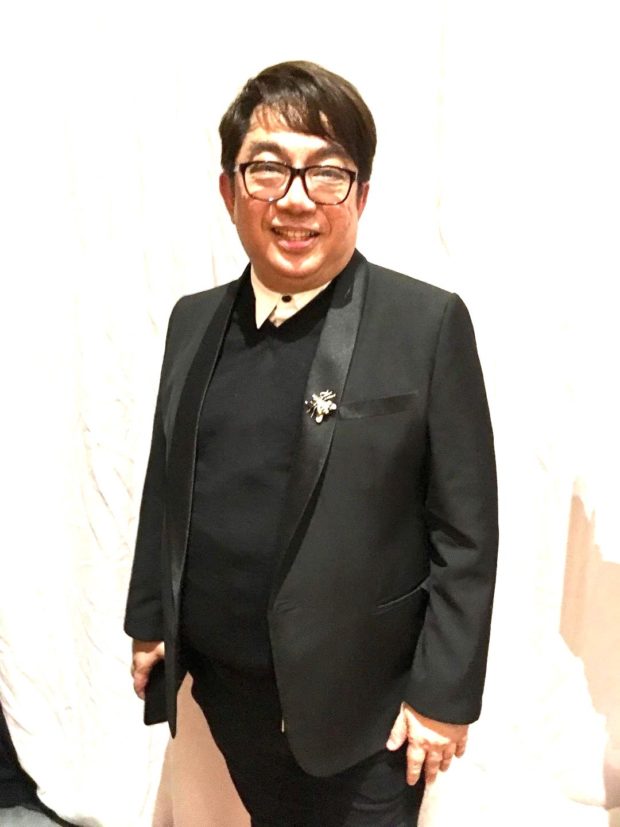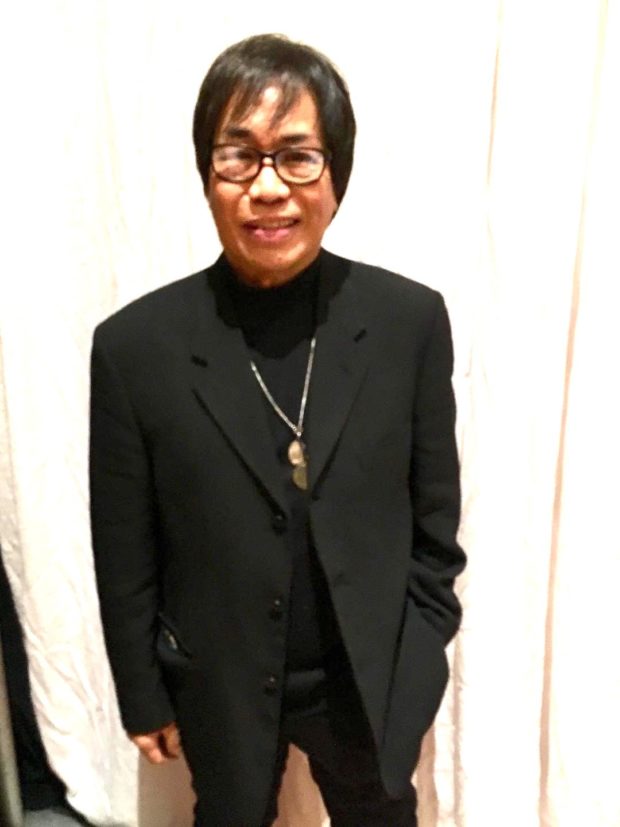 Albert Andrada and Barge Ramos at the Landmark on the Park NY fashion week. INQUIRER/Carol Tanjutco
NEW YORK — An official entry to New York's spring Fashion Week showcased the recent designs of Albert Andrada and Barge Ramos.
Each designer presented 25 bridal gowns and wedding ensembles. Dubbed as Fabulous Philippines, the upscale fashion show was held in an old church now known as Landmark on the Park, in Central Park, New York City.
Never seen before dramatic rendition of "Ave Maria" accompanied the classic Maria Clara inspired gowns by Albert Andrada, who explained, "I've always had a fascination for the Spanish period in Philippine history, the Filipino women dressed n European fashion, blending traditional silhouettes with foreign details and accessories. These are the women characters I remember in the novel of Jose Rizal."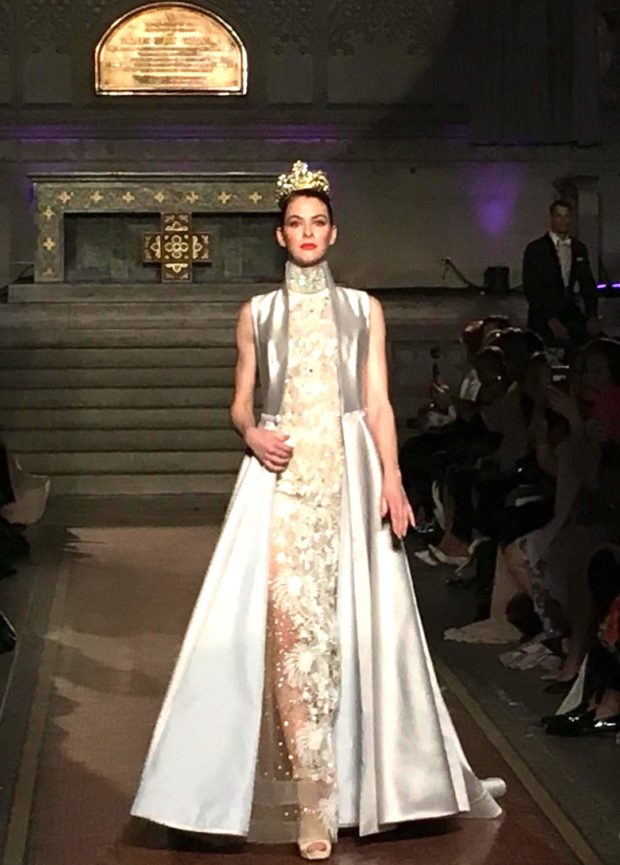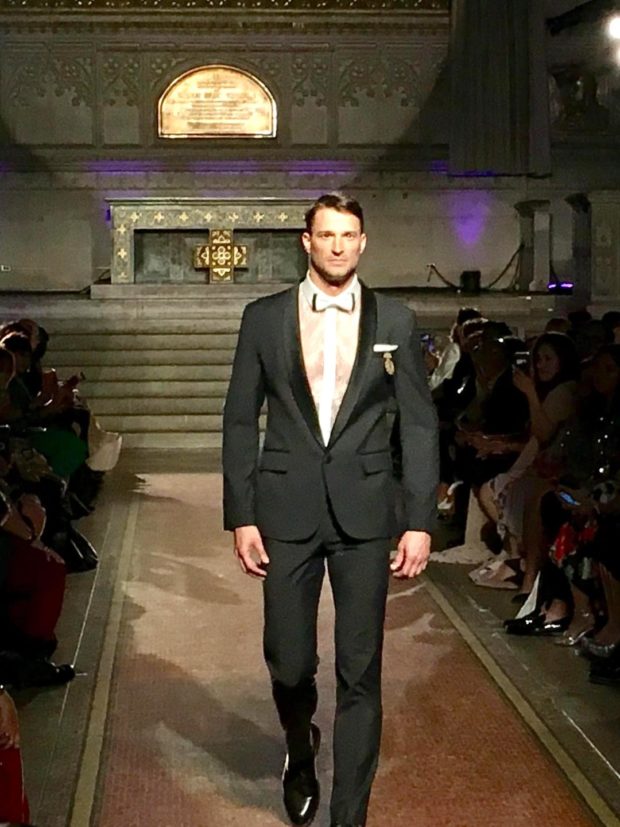 Albert Andrada's romantic collection. INQUIRER/Carol Tanjutco
For his 2019 Fabulous Philippines collection, he employed an intricate "solihiya" technique showing his interpretation of modern day gowns and dresses influenced by Spain and Philippines, his visions of a contemporary Filipina on the most memorable day of her life. Watch a youtube highlight of the show: https://youtu.be/NdKb8mr8cqA?list=WL
Barge Ramos presented "Perfume and Incense," a mix of handwoven fabrics, embroidery, hand-painting., religious medals and escapularios. His 2019 collection inspired from the Philippine Barong Tagalog, transports the viewer into a time and space in the world but not out of the world, entering a church wearing one's perfumed garments suffused with the scent of incense.
"It is a concept that has been gestating in my mind for some time. And now, it has become a reality in New York. St. Patrick's Cathedral has always been my idea of New York. It was the first place I visited on my very first trip there. Amidst all the changing fashion art installations, museums, musicals and restaurants, the constant solid ground for me has always been St. Patrick's," Ramos quipped.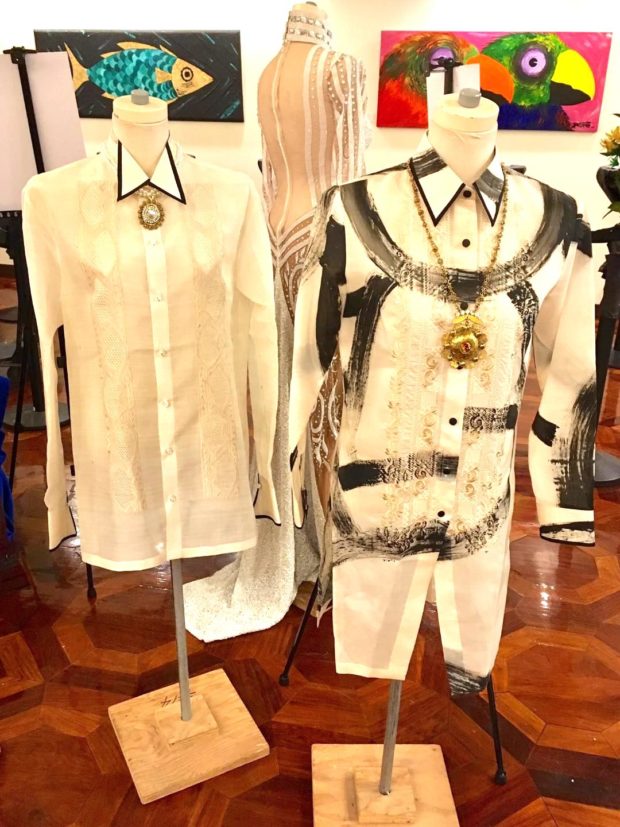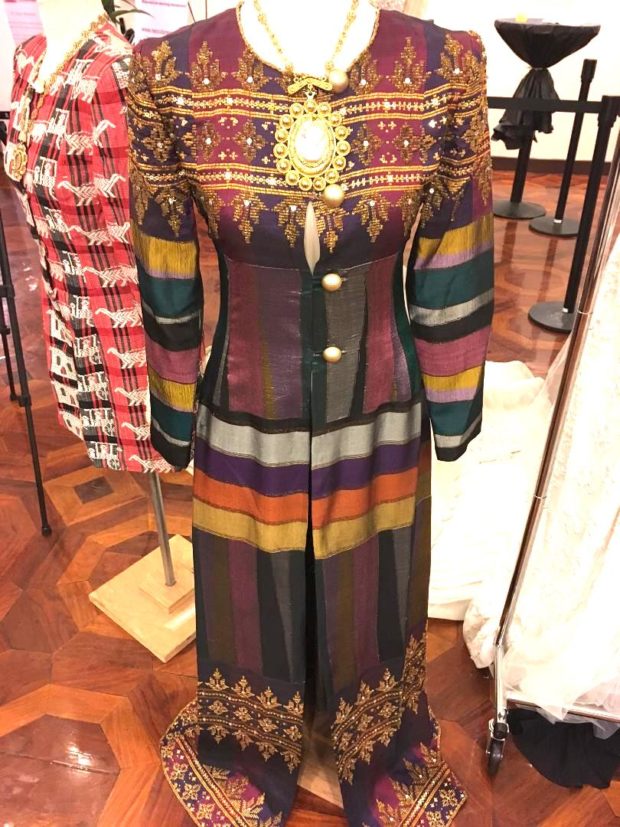 Barge Ramos' handwoven collection exhibited at Philippine Center. INQUIRER/Carol Tanjutco
An exhibit was also shown at the Philippine Center, which included the famous royal blue gown worn by former Miss Universe Pia Wurtzbach, and the national Filipino gown she wore during the competition, with Spanish-style hair pieces. Ethnic Filipino wear and accessories were also shown by Barge Ramos in a rare trunk show hosted by the Center.
According to Christine May Daguno and Gina Reyes of Neocolors International, which organized the events, Fabulous Philippines is not only a fashion show but a tourism and lifestyle event focusing on the development, marketing, and promotion of the Philippines as a perfect wedding destination, as well as a celebration of the creativity and style of Filipino designers.