Google Stadia is Finally Here: Are Xbox, and PS4 Doomed?
Google has a reputation for swallowing competitor companies, and dominating the tech market in general. This was clearly seen with Android, Motorola Mobility, and the HTC team. However, will Google Stadia be another dominating force in the gaming industry? More importantly, will it end up replacing or decreasing sales of Xbox, PS4, and other major gaming consoles?
While Google Stadia was being announced by Phil Harrison(vice president and general manager of the company)at the Game Developers Conference, the most perplexing thought in my mind was the fate of Xbox and PS4. The idea of massive online game streaming brightened the future of Xbox and PS4, but Google has a massive amount of resources to create a potentially mind-blowing gaming experience. We are excited to see what Google Stadia has to offer compared to other modern gaming consoles.
On this note, lets delve into some of the details that the Google executives announced this week. We will look at the different features to see how Google Stadia stands up to systems like Xbox, Nintendo, and PS4.
💻 Enter the chamber
📱 Fight the boss
🖥 Get the loot

Here's your first look at how we're thinking about being able to play anywhere. pic.twitter.com/xcrP1igkGG

— Stadia (@GoogleStadia) March 20, 2019
Google Stadia Uncertainties/Unknowns
The grand plan is to get everyone access to Stadia via Chrome, and through Android devices. Like every other plan, certain conditions need to be met before it becomes a reality. If Google doesn't meet these conditions, the Stadia would join the list of Google products that were never able to see the light of day. Below are considerations that need to be met prior to Google Stadia becoming an everyday gaming platform.
What games would Stadia play?
When presenting Stadia, the vice president hinted to a few games that would be played on the product console; games like Splinter Cell, Civilization, Skyrim, and Super Mario Bros. This gives us insight into what games we should expect, but it is clear that these are only a fraction of what the Stadia has to offer.
Stadia must be an all-encompassing gaming platform to survive the fierce video game market. If people cannot access the kind of games they like on Stadia, it will quickly fade in popularity and become a non-competitor in the industry. It is important to target certain gaming audiences, but if Stadia can capture the whole gaming community, it may stand out as one of the top gaming consoles among the Nintendo Switch, PS4, and Xbox.
Games like Assassin's Creed Odyssey, Doom Eternal, and NBA 2K are fascinating, but not enough to be revolutionary. There's a vast ocean of games in the "gamosphere," and Google seems to be adding these collections as part of the Stadia experience.
How much would Stadia cost?
Another unknown factor to consider is the final price of the Google Stadia. Are we going to pay for standalone titles, or subscribe to a monthly or annual gaming pass? How costly will the product or service be? Will it revolutionize the entire gaming industry with a new way to pay-and-play all of your favorite titles?
And for those who love cross-play: will Google Stadia give players the option of accessing titles from various other platforms? We don't know how the final Stadia product will end up, but we have high hopes for the performance of Google's latest gaming platform.
Google has a lot to consider when releasing an entirely new gaming platform. The different age generations and demographic considerations make finding the ideal audience a challenge. Each platform caters to a different audience; Nintendo, for example, was able to present their Brand in a "family fun" genre. Ultimately, they expanded this to include more competitive gamers, and the wild success of the company speaks volumes to their influence in the gaming industry.
Where will Stadia be accessible?
Google plans to first launch Stadia in the United states, Canada, and Europe before the end of 2019. The method of release wasn't discussed, but these locations were indicated as being the primary release countries.
If Google doesn't release Stadia on international proportions, it has no chance of dominating other major consoles like Xbox and PS4. Hopefully Google is able to solidify these details regarding Stadia, and release a valuable product to the entire world.

The Enemy of PS4 and Xbox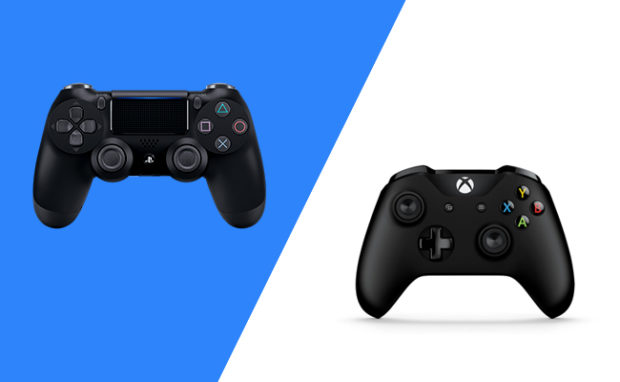 The real enemy of Xbox, Nintendo, and PS4 isn't Stadia, but stagnation and the lack of creativity. The world is changing in regards to gaming habits, and people want something new. Gamers want to connect with other international gamers around the world, and this kind of mass online connectivity requires a massive networking and social gaming platform. Can Stadia stand out by connecting users on a scale never seen before in the gaming industry?
Xbox and PS4 should be working on new innovations; if Google Stadia doesn't change the market, another competitor soon will. The freedom to play on any screen with all gaming features from an offsite location is the idea that Xbox and PS4 should emulate or re-create before they become obsolete forces in the new digital market.
Our Verdict
Whether Stadia changes the gaming industry totally or partially, Xbox, PS4, Nintendo, and other well-known gaming companies should be affected by the new product. We are familiar with how massive a company Google is; we rely on Google to sort and use all types of online information. We believe Google Stadia has the potential to revolutionize the entire industry, but only time will tell what the new platform truly has to offer.