Is Facebook Down? Users Told Site Is 'Down for Maintenance'
Los Angeles – Many of Facebook's users are asking the same question, Is Facebook down? All social media "Facebook" users across the internet are reporting issues ranging from not being able to login to content simply not loading. "Yes, Facebook is down for many users" based on what's trending on twitter and google trend.
In previous incidents, Facebook says they do not do maintenance for all accounts within the same time frame as to avoid locking out all of its users at the same time. Facebook says it does server maintenance in blocks so users are only experience outages in blocks, never all at the same time. It seems they broke code of conduct today.
Here is the message we have received from Facebook.com which says "Facebook will be back soon"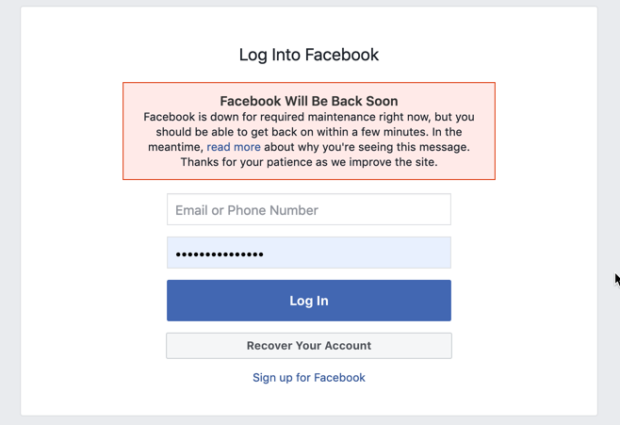 The reports are verified through downdetector.com which shows the live outage of areas that Facebook.com is down.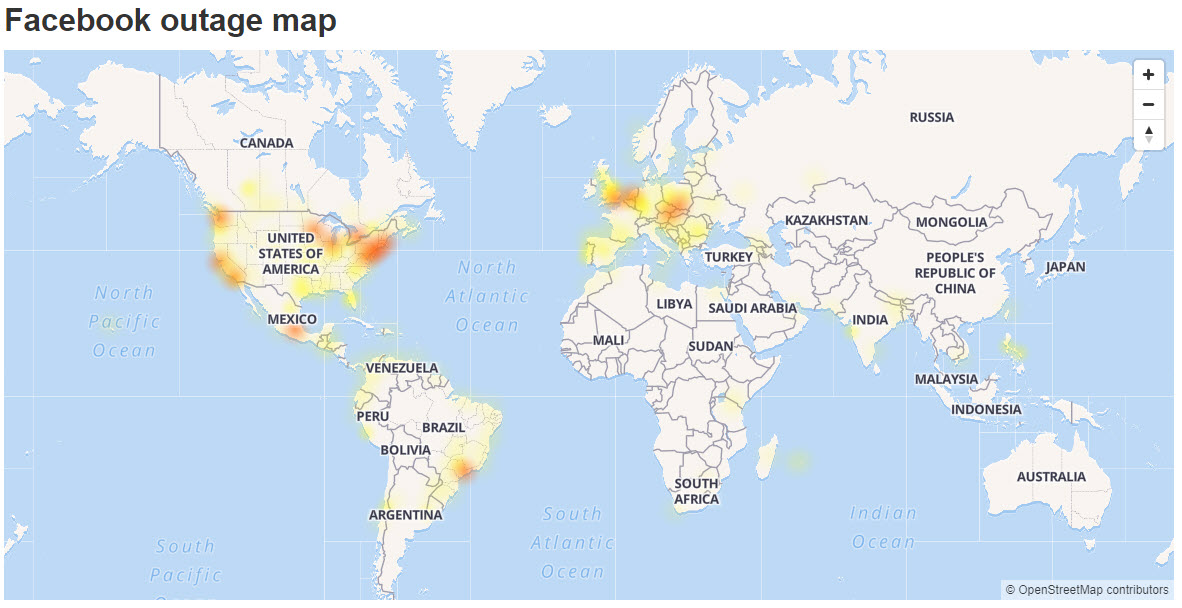 There are reports on Twitter this morning many users are unable to login to their Facebook account.
When #FacebookDown but we still got old faithful Twitter.pic.twitter.com/RgCtDxp8XK

— Complex (@Complex) March 13, 2019
If you're having an issue with Facebook and Instagram – you are not alone! Check back here for updates as we wait for the issue to be resolved. #facebookdown https://t.co/2YkaWNYJJ6

— USA TODAY (@USATODAY) March 13, 2019
We will be monitoring and updating you about Facebook's bugs and downtime today.
Related Articles
Can Zuckerberg Really Make a Privacy-Friendly Facebook?
Facebook's 'Workplace' Claims Two Million Users
Russia's RT Fumes After Facebook Blocks 'Wildly Popular' Page