Most Affordable Amazon Products of 2019
There are hundreds, if not thousands of products to sift through on Amazon, from gadgets like the Fire TV Stick and Echo Dot to quirky items like a five pound bag of gummi bears. The options are endless as Amazon continues to be our go-to website whenever we need something, or if we want to splurge on some popular 2019 products.
If you can think of it, Amazon probably has it. It's no secret that many people go down the Amazon rabbit hole quickly to find their digital shopping carts full of items! Often times these products are great deals, but we may end up wondering what we actually bought them for in the first place. There are millions of products on Amazon, and it can be challenging to find the best affordable products.
We're here to help! We are doing all the research on what the best Amazon gadgets and products are in 2019. Keep reading to find out which products are not just the best quality, but also offer the best value for your dollar.
There is no surprise that the all-new Echo Dot is one of the best electronic products available on Amazon, and it has already developed a strong fanbase through their website. The new Echo Dot 3rd Generation is a smart speaker that is voice-controlled, and uses Alexa to perform tasks like playing music, answering questions, checking the weather, and much more. The 2019 Echo model allows you to make calls and text messages totally "hands-free." On top of all these features, the Echo Dot allows you to control smart home devices with voice command activation.
This new Amazon Fire Stick allows you to stream media directly to your TV with the HDMI 2.1. Whats more, the device allows you to stream at the same frame rate offered on the original media source. It also supports 4k resolution HDR10+, Dolby Vision, and Dolby Atmos. This Fire TV model includes a voice-activated service feature for a relaxing viewing experience.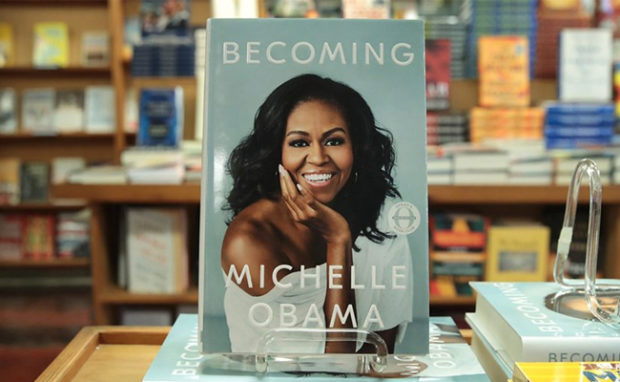 One of the most iconic and compelling women of our era, Michelle Obama, has written Becoming which covers her private and public life and her role as the first lady of the United States. It was the top selling book in 2018, and also a best seller on Amazon this year. The book sold more than 2 million copies during the first 15 days available, a feat that speaks to Michelle Obama's strong conviction and thoughtful commentary.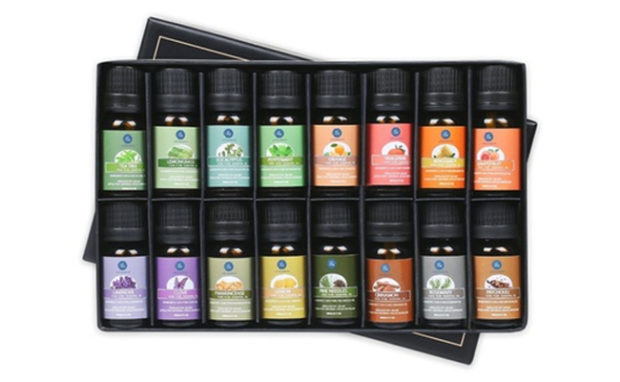 A gift set that will improve your mood and help you relax, this set of eight therapeutic oils will invigorate your mind and senses. This is an Amazon favorite for its affordability and variety, perfect for indulging yourself or a loved one.
RELATED TOPICS
Amazon Echo Dot Review: An Affordable yet Efficient Entry Level Smart Speaker
Amazon Fire HD 10 Tablet Review: Is Bigger Really Better?
This new model of the Fujifilm Instax entails a lightweight, portable design that comes in five fun colors. This gift is perfect for the millennial that loves to take a ton of photos. They're a popular way for people to capture moments on a separate device instead of having them all on your smartphone. The Mini features an automatic exposure measurement sensor and a selfie mirror to help you capture that perfect profile picture.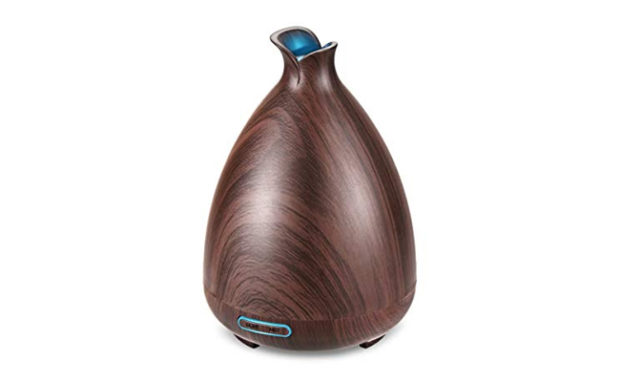 With a 4.5 star rating, many reviewers from Amazon agree that this diffuser is worth the investment. It uses advanced ultrasonic vaporizing diffusion technology that quietly releases a fragrant mist for up to 6 hours. Plus, an exterior LED light cycles through a series of bright colors, creating a relaxing ambiance. As a best seller, be sure to check out this item to get true value for your money. Definitely considered an Amazon best gadget of 2019.
Do you need another reason to buy gummi bears? Well, what if we said that you can buy a five found bag of gummi bears off of Amazon and have it delivered to your front door! The original gummi bears are Haribo's top product, and include five fruit flavors—and yes, they're all naturally flavored. Be sure to check out the sugar free gummy bears for a truly unique experience in 2019.
More and more people are transforming their houses into smart homes, and this device is a 2019 Amazon top pick. This smart plug makes it easy to transform your devices into smart home gadgets. Control your lights, appliances, and media from anywhere in your house right through your phone! With a simple WIFI connection you can customize your home systems, offering features like "away mode" to cut home power costs.
A perfect serum for sensitive skin, this product received positive reactions from over 10,000 reviewers on Amazon! Naturals Serum contains skin-friendly ingredients in an all plant-based formula that can be used day or night. What's even better, Leaping Bunny has certified it as a "cruelty free" product so be sure to support this company with good ethics!
Here are pet friendly gloves that animal lovers are obsessed with! The gadget makes cleaning your pet an easy task, and prevents dog and cat fur from getting all over your house. Be sure to check out these hot 2019 gadgets available on Amazon.
As an Amazon Associate INQUIRER.net will earn from qualifying purchases.