Best Budget Android Tablet in 2019
The debate on which operating system is better–Android or iOS–is common, but if you're on the side of the former, then you know that Androids have so much more to offer as quality tablets. Fortunately, many of these Android tablets are becoming affordable options in 2019.  The best Android tablets this year are being released by the brands Samsung, Lenovo, Huawei, Asus, and Acer.
While it is true that Androids are better known for providing a vast collection of services for a budget price, the devices are becoming more popular in 2019 for their versatile capabilities.  Unfortunately, many devices being made are low quality, and it is hard to tell the good from the bad. We are here to inform you on the best budget Android tablets that are available in 2019, so you can get the most value for your money. We look at the technical and functional specs of these new Android tablets so you can better determine which devices meet your lifestyle needs.
Tablets are now used as an alternative for mobile phones and laptops. They provide the convenience offered by mobile devices, but also share many features with a laptop. Check out the cheapest best Android tablets in our list to figure out which device is best for you!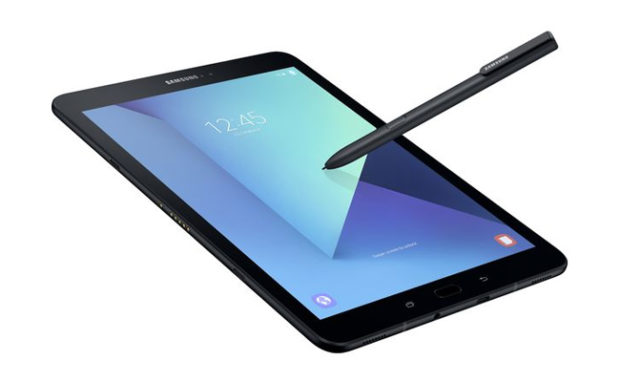 The Galaxy Tab S3 combines the sleekness of a mobile phone with the benefits of a tablet. With its 9.7-inch screen, the tablet offers a 1536 x 2048 resolution with High Dynamic Range (HDR) video playback capabilities for the ultimate contrast ratio. Whether its used for games, movies, work, or simply browsing through social media, the affordable Android tablet provides its users with the top quality visual experience. The tablet's quad-speaker system releases sound from each corner of the device to create a semi-surround-sound experience. The speakers were carefully engineered by professionals to provide clear, crisp, and accurate audio production. The Galaxy Tab S3 comes with a 0.7mm-tip S Pen that doesn't need recharging, and aids in clear, comfortable handwriting with the ballpoint stylus. Inside the tablet is 4-GB of RAM, 32-GB of storage capacity, and a microSD slot that can accommodate up to 256 GB, running out of memory storage will never be an issue.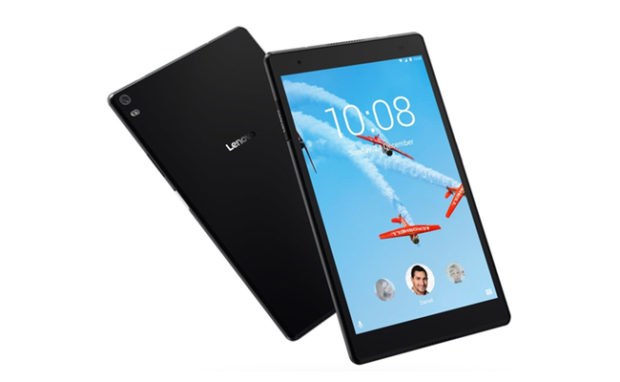 If you're considering buying a device used mostly for watching videos, Lenovo Tab 4 8 is the best budget Android tablet for you. The gadget's 8-inch HD display features a 1280 x 800 screen resolution and wide angle views paired with rich and powerful audio. These specs provide the tablet user with the best audio-visual experience. Engineered to cater to families that share tablets, Tab 4 8 allows for multiple users to make different accounts with individual passwords, settings, and features. Designed to cater to every member of the family, the cheap Android tablet is only 8.33-mm thick and 320-grams in mass; the device is easy to carry around for any age. Backed with up to 2-GB RAM and 16-GB storage, Tab 4 8 works seamlessly to deliver a smooth, highly responsive performance.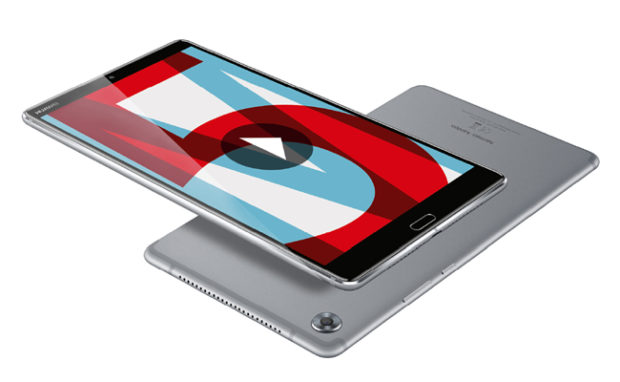 A premium yet cheap android tablet, Huawei MediaPad M5 8.5 is the best budget Android tablet alternative for the significantly more expensive iPad Mini 4. The device boasts of its great audio quality, optimal stereo configuration, IPS screen tech that offers strong viewing angles, and bright screen display, proving to be a true powerhouse for digital multimedia. Compared to the iPad Mini 4 that displays 324 pixels per inch, MediaPad M5 8.4's 359 pixels per inch speaks volumes as a budget device. Coated in a sleek metal exterior, the tablet offers a modern design while sporting an 8.4-inch portrait screen rated at 2560 x 1600 resolution. The ergonomic design provides all the buttons on the right edge, with a USB-C slot installed comfortably at the bottom of the device.
Regarded as the most stylish of the cheap tablets in the 2019 market, Asus ZenPad 10's design philosophy is "upholding the balance between beauty and strength." The device includes a 10.1-inch display with a 1200 x 800 screen resolution, and features an intelligent contrast enhancement service that optimizes each pixel in the screen. Prepare yourself for the ultimate visual experience. Even better, Asus ZenPad 10's DTS-HD Premium Sound and SonicMaster technology provides its users with the premium cinematic audio experience. Inside the modern exterior, the cheap Android tablet is built with 2-GB of RAM, 16-GB of expandable storage, and a battery that can run up to nine hours of continuous use. In attempt to broaden the customer base, the device comes with a Z Stylus: a ZenPad 10 'pen' accessory with a 1.2-mm writing tip and pinpoint multi-touch accuracy. This addition to the device allows users to write or draw right on the screen, any where they may be.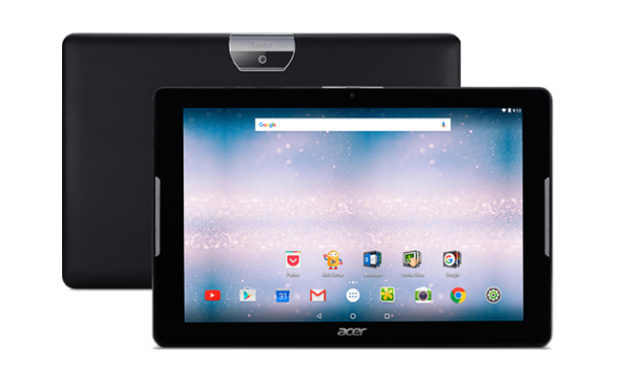 Acer Iconia One 10 sports a 10.1-inch LCD screen display with 1920 x 1200 resolution and dual front-firing powerful speakers on the tablet face. Its IPS-paneled screen displays maximum brightness and provides great viewing angles; there is little to no brightness drop off. These specs work with the device's internal storage of 32GB that is expandable up to 128GB, and 2-GB of RAM. The Iconia One 10 is perfect for storing and watching videos smoothly and without interruption. This cheap android tablet offers one particular feature that is often absent in more expensive tablets: full 802.11ac 5GHz Wi-Fi. This allows for high speed Wi-Fi connectivity when paired with compatible routers, and a solid internet connection. Since tablets are used mainly on couches at home, unlike smartphones that are used anywhere, Iconia One 10 is considered a 'couchable' device. Offering premium tablet comfort, the Acer comes with a small stand for those who prefer to use the device "hands-free."
Subscribe to our newsletters! Get updates right into your inbox