Meet the New Jeep Truck and Jeep's New Lineup for 2019
Meet the 2019 Jeep's new Cruising lineup, with all the great models of years past with a new addition. The Jeep Gladiator, the first time in 26 years jeep has created a truck, and people are incredibly excited about it. This Jeep truck will be like nothing on the market, all of that and their headlining models in this article.
New Jeep Truck, 2020 Jeep Gladiator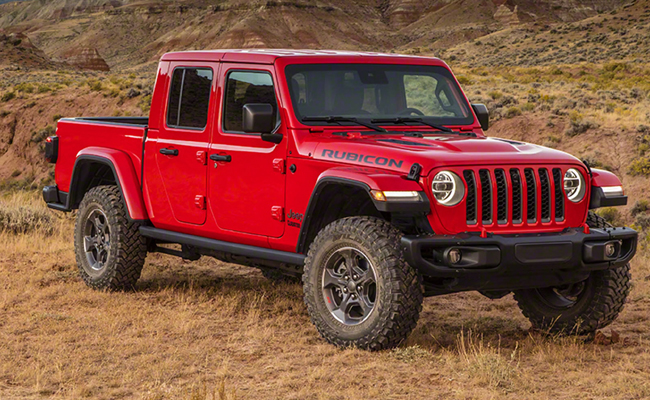 Jeep will be releasing an All-new Wrangler-based pickup with 5-foot bed, the first one in 20 years. This is a big thing for jeep as this reemergence now allows them into a different position in the market. If you're looking for a machine that can easily tow it has a 1,600-pound payload capacity, 7,650-pound towing capacity. They are planning on having the stock engine to be a 285-horsepower 3.6-liter V6 now, with a 3.0-liter diesel available later. Very similar to other versions of Jeep's and other off-road vehicles it has an Independent rear suspension. If you're wondering whether or not you can run out today and purchase this vehicle, you can but not just yet, it's scheduled to go on sale in the second quarter of 2019. We are expecting pricing to start slightly above the 4-door Wrangler $31,445. The newest Jeep starts with a base Sport model, moves up to a Sport S and has a more luxury oriented Overland trim. It looks almost identical to the Wrangler version as this one has removable panels, and a windshield that folds down. The rear backlight has a window that all together allows a full open air experience.
2019 Jeep Wrangler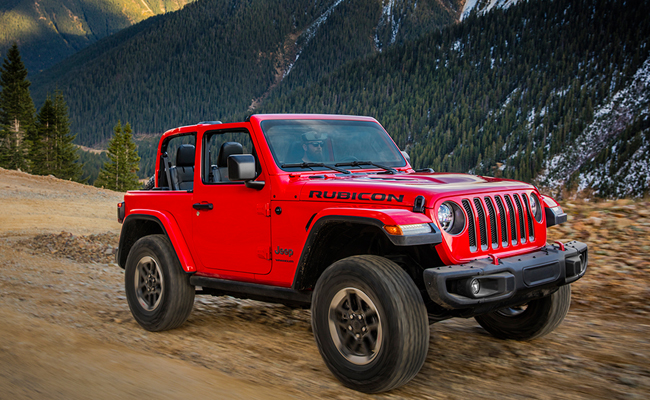 The all-new 2019 Jeep Wrangler is everything a crossover should be, the Wrangler has been a staple in Jeep's line for many years, and 2019 is no difference. There is an all new engine "The available all-new 2.0L Direct-Injection Turbo engine is equipped with technologies designed to enhance performance and increase fuel efficiency. City fuel efficiency is improved by 35% to prior years on two-door models and an extra 71 pound-feet of torque in the low rpm range helps smooth shifts and boost launch performance."
One of the great things about every Jeep is that it has skid plates that protects the "guts" of the vehicle, specially if you are looking to off-road. Every Wrangler is trail rated so you can rest assured that it can handle anything and everything that you might possibly throw at it.
It has various different types of suspensions and trac systems that allow you to make your Wrangler do exactly what you need it to do. This version of the Wrangler is the base and frame of the Jeep Gladiator Truck which will be released this year.
2019 Jeep Grand Cherokee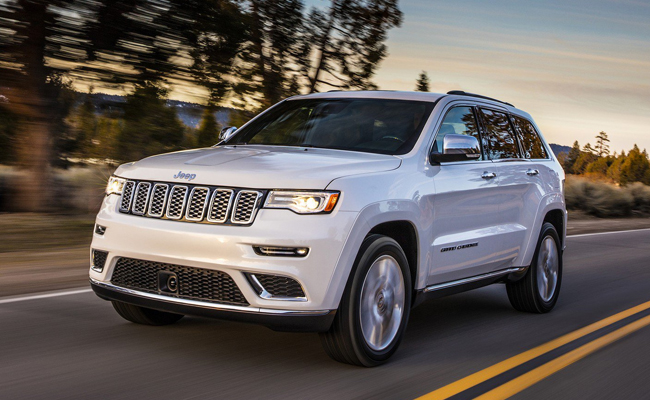 Coming into their fourth generation is the new 2019 Grand Cherokee. For this year, Jeep kept things very simple and not made too many changes. However, here are some of the top added features for the 2019 Jeep Grand Cherokee. They have made an 8 speed shiftable automatic transmission with a combined MPG of 21. The base engine size is a 3.6 L, with 295 horsepower, meaning if you need to get somewhere quickly, you can.
This vehicle is the best of both worlds truly because it has the luxurious aesthetic of a comparable vehicle in the SUV class but has all the off-roading options and modes of a jeep, truly the best of both worlds.
2019 Jeep Renegade
If you want the name and the off-roading prowess of a Jeep but aren't quite ready yet to take that plunge into the upper price points, then the Jeep Renegade is the one for you.
With a standard 6 speed manual transmission, it has integrated voice control and all of the other high tech features that you'll be looking for in any vehicle in 2019. The 2019 Jeep Renegade is  slightly less expensive version of the other Jeep lines and is definitely a good alternative.
Conclusion
So whether or not you can't wait to get your hands on to the new Jeep Truck of 2020 Jeep Gladiator or one of the other lines of Jeep, its well-known that Jeep is a brand that is known for its dependability and off-road prowess. Whichever version of the Jeep you choose to go with, you will not go wrong. As Jeep says, "The Toughest Four Letter Word on Wheels". Go Explore