19 Amazing Philippines Destinations For Every Traveler In 2019
It's 2019 and what better ways to start planning your next travel destination, right? Well, you can choose from one of the top amazing Philippines destinations!
 Plan now, save tomorrow and go later!
The 19 Philippines Destinations (in no particular order) to go this year that will for sure fill all your travel ventures without breaking the bank. Philippines has over 7,000 islands to choose from and here are the best 19 destinations worth visiting and experience their beauty .
Philippines Destinations: Let me take you around
The Philippines is tropical country composed of islands that lays in the warmth water of the Pacific Ocean, which makes it of of the the ideal vacation spot in the world. First stop on this list are the islands you can explore:
1. Vigan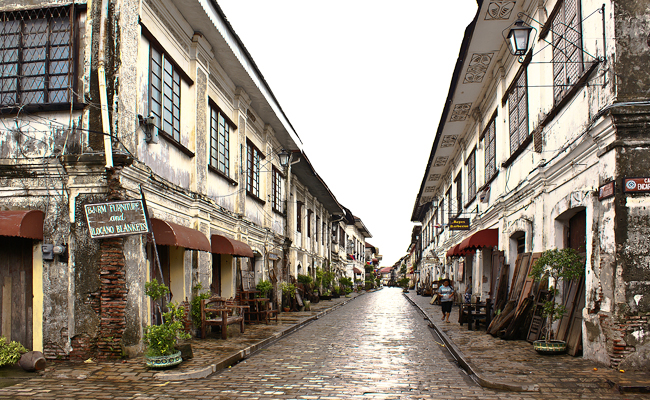 What better ways to experience a country but through its history. Vigan City would definitely take you back to the historical times of the Philippines through its preserved or restructured Spanish-styled ancient houses down to its streets made of bricks and stones. It's like jumping into a history book. Due to each rich history, this city is the first and only UNESCO-declared World Heritage City of the Philippines.
Places that you can visit and experience while in the city of Vigan – a must!- the famous Calle Crisologo for the mentioned ancient feels, the Syquia Mansion which is the ancestral home of a former president of the country, climb through Bantay Bell Tower wherein you'll see an enormous bell which dates back to World War II. And make sure not to forget to have the city's famous Vigan longganisa and tasty empanada.
2. Tagaytay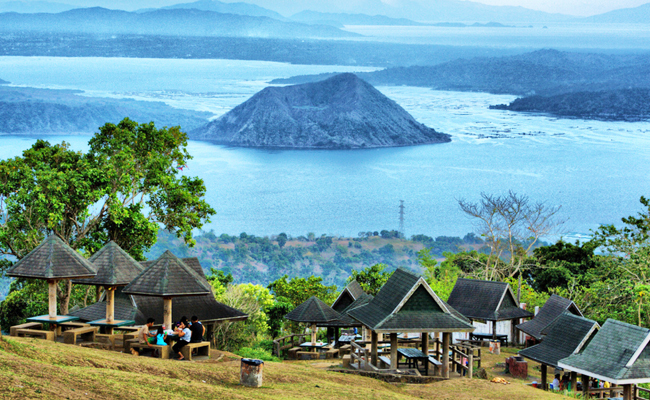 Words are not necessary to describe how tropical the Philippines is, but there are a few areas who are exempted from the heat, but yet, experience the cold- and Tagaytay is one of them. Tagaytay provides spectacular overlooking views that is something worth seeing.
Some of the places to visit here are the Taal Volcano and Lake, one of nature's best gift, I must say. It has the signature of a huge cratered mouth that is worth seeing. One of the best places to view the beauty of Taal volcano and the lake is at the Picnic Grove, which is another must-go-to in Tagaytay which has a lot of outdoor activities that you can do. Another place to go and see the beauty of Tagaytay is at the People's Park In The Sky.  It is the highest point in Tagaytay and it will be a nice relaxing uphill ride, but once arrive at the top, you'll be awarded with an astonishing 360 degree view.
3. Iloilo City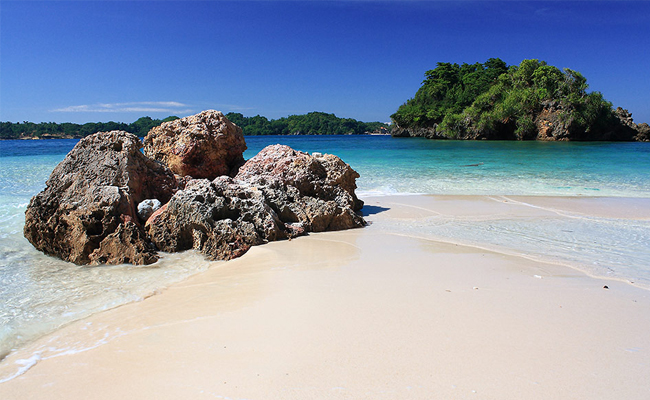 This place is a must for food lovers. You'll find mouth-watering food here such as their famous La Paz Batchoy and Pancit Molo. Your taste buds will for sure have a feast of different experience. Aside from being known for their rich flavoured food, Iloilo is also home to many historical places. But above all of these, lies beautiful islands that you wouldn't want to miss including Guimaras Islands.
4. Bontoc, Mountain Province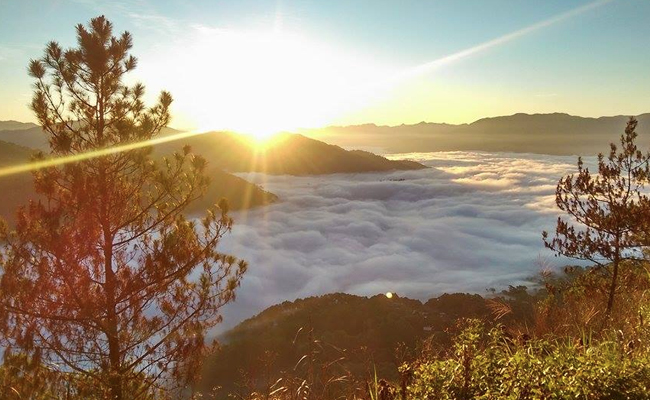 You might have heard of the famous locations such as Banaue and Sagada which covers the beauty of Bontoc. This place has mesmerizing mountain sights from Mt. Fato, Mt. Kupapey and the famous Rice Terraces of Maligcong.
5. Banaue Rice Terraces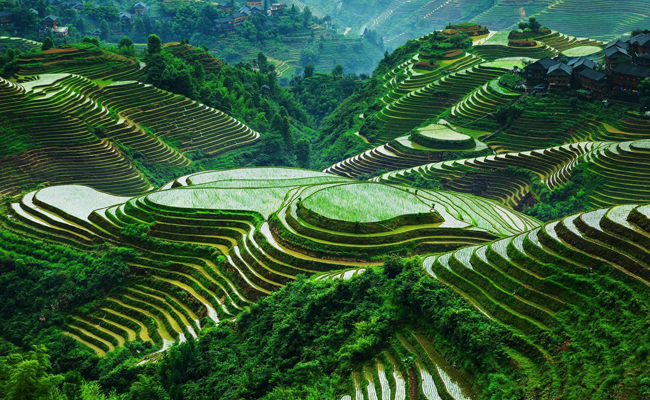 Listed as one of the "Eight Wonders of the World", this proudly Filipino made terraces is worth the sight and the long hour trip. Hotels in this area are situated on the cliffs, providing you the experience of the beauty of the terraces and it will for sure give you the ride for your buck. But sweat not, it is definitely safe.
6. Mt. Pulag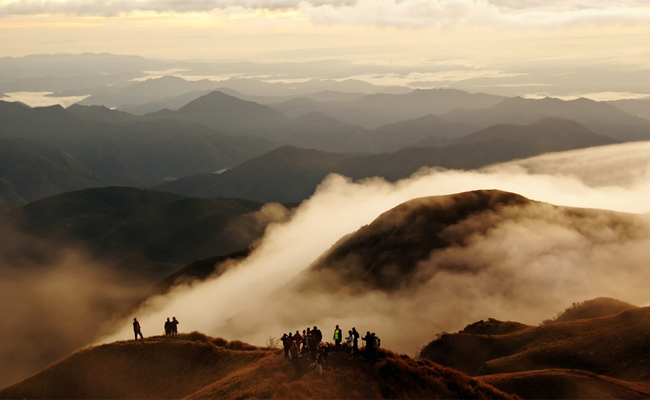 It has made its way to be written on any traveler's bucket list. Mt. Pulag would let you reach and be one with the clouds, and be in awe of its Milky Way Galaxy at daybreak. Mt. Pulag is called as the "playground of the gods"
7. Bohol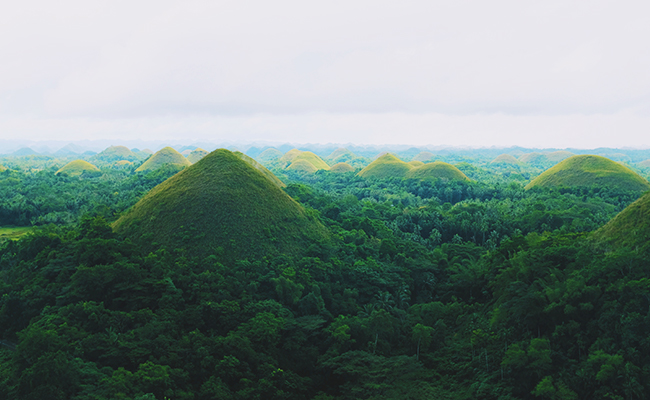 Bohol is the location of the famous Chocolate Hills. The consecutive hills that turns into a brown color during the dry season will look like your luscious chocolates, only bigger. Bohol is also the home of the smallest primate in the world, the tarsiers. And besides the landscapes, Bohol can also be a good place to experience the sea.
8. Mayon Volcano, Albay
Once called as the "World's Most Photogenic Volcano", Mayon is ready to take selfies with you as it screams it's perfectly-angled cone shape. Be careful and check the news though, this volcano is an active one.
9. Boracay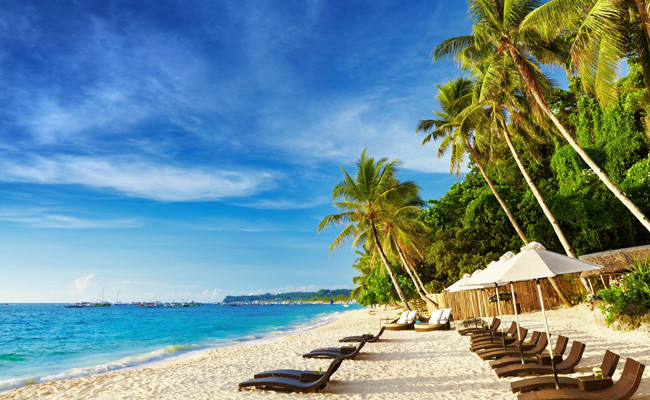 Need I say more? Just kidding. This island which was closed for six months from tourists for restoration but it has now been opened again for tourists to indulge (with a limited number as of the moment). But if you're down to experience the fine-grained white sand of one of the most famous beaches in the Philippines, visit Boracay, this place will surely make you want to come back over and over again.  
10. Manila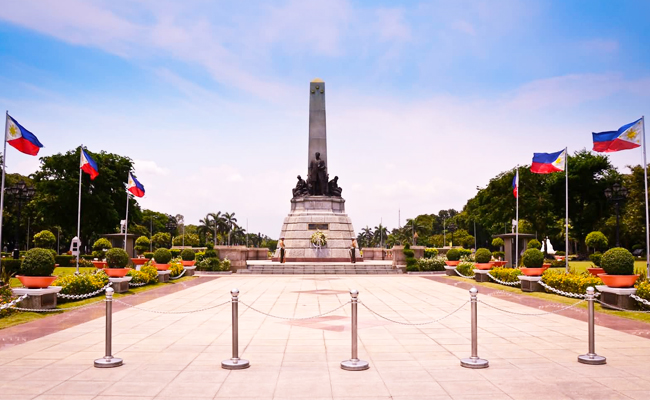 Yes, Manila is the capital city of the Philippines. It is chaotic, crowded and loud. But Manila is filled with history, rich culture, and packed with people of all walks of life. This is where you can experience and taste all different kinds of food that Philippines has to offer. This is a city that doesn't sleep as it's a bustling metropolis packed with different establishment that offers refreshments and entertainment all day and all night.  
Philippines Destinations: Let me take you to the beaches
And if you're a certified beach lover, water sports enthusiast or even someone new to this kind of thing, amazing Philippines destinations got you covered as well and will leave you with a floating remark just like being in cloud 9.
11. Batanes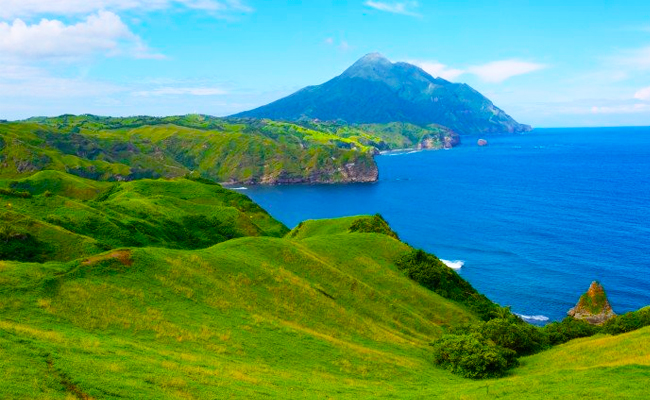 This place would surely sweep you away from its landscapes down to its beaches. It's like a paradise filled with the landscapes, mountains and beaches, which makes it perfect for a movie location. One of the most famous landmarks here are the lighthouses that would complete the picture perfect film. One stop that you must try here is the Honesty Coffee Shop, wherein you will pay and record your payable goods without anyone checking over you. As the famous saying goes, "Honesty is the best policy".
12. Camiguin Island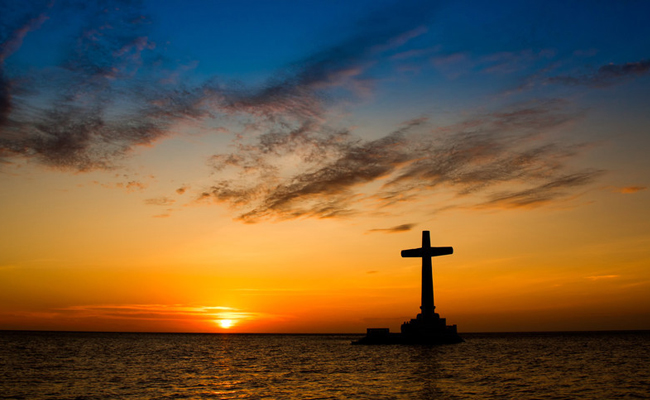 Labeled as the "Island Born of Fire", Camiguin holds the record for the island with most number of volcanoes for every square kilometer in the world. Some of these are Mount Uhay, Mount Hibok-Hibok, Mount Vulcan and Mount Mambajao. But there are more than volcanoes in the area. There are falls, beaches, basically everything you're looking for in nature.
13. El Nido, Palawan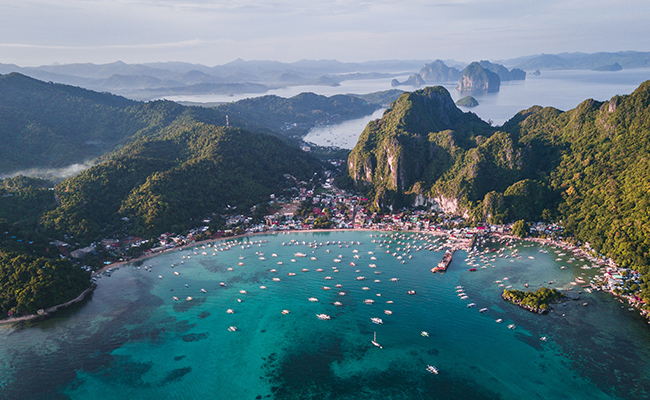 Definitely a must-see. Preserved with its blue waters, El Nido is a place to be one with the sea creatures and enjoy nature as well. It has jungles and caves that awaits your discovery. There are also hidden beaches here that contrary to its name are not so hidden anymore.
14. Coron, Palawan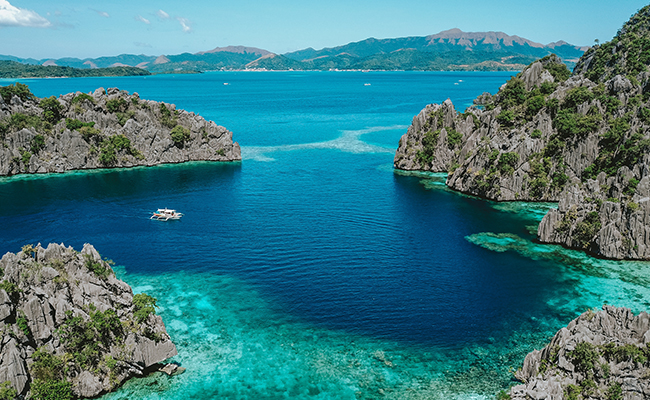 El Nido and Coron are not far from each other which make a double the fun kind of trip. Coron is known for its corals and underwater wrecks. It is also rich in history as the island has become well known for its handful of World War II shipwrecks that will remain forever in the shores of Coron. It's also one of the best places for diving activities.
15. Siquijor
While this island is named as one of the most mysterious places to visit in the Philippines as it is ground for witches, sorcerers and mythical supernatural creatures, don't let the fear of the unknown stop you from visiting the mythical gifts from nature found  in this island. To name a few are the Kagusuan Beach, Salagdoong Beach, Lugnason Falls, Cambugahay Falls and Paliton Beach.
16. Manjuyod Sandbar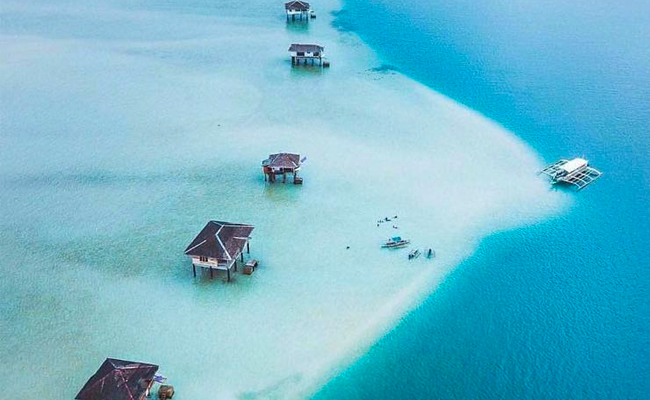 Well, this wouldn't be dubbed as the "Maldives of the Philippines" for nothing. It's crystal clear waters and white sand is what makes it seem like the Maldives. It is known for activities such as snorkeling. And of course, be ready to witness the sandbar that disappears from time to time. So, make sure to plan your trip wisely.
17. Siargao Island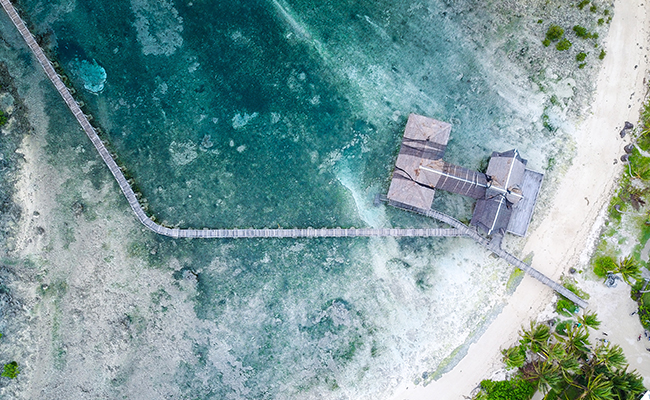 Labeled as the surfing capital of the Philippines, it is a crib for surf enthusiasts who likes to ride the waves until they can. It is home of the famous "Cloud 9" which occurs along General Luna coast. But if you're not a fan of the waves, there are also plenty to see and experience in Siargao such as its Guyam Island, Daku Island, Sohoton Cove National Park, Pacifico Beach and Magpupungko Tide Pools.
18. Kalanggaman Island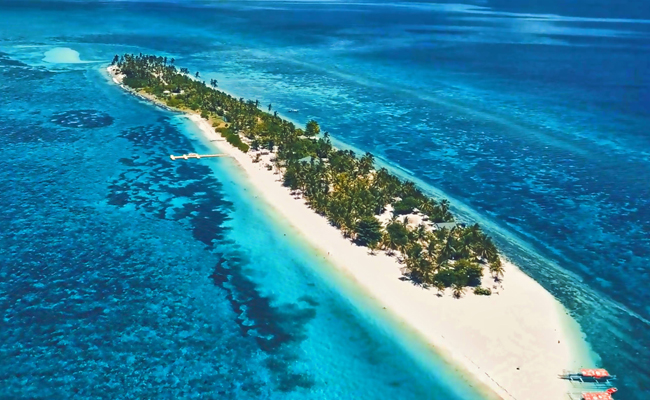 This may be considered as the crown jewel of Leyte. It has become famous for so many international cruise ships' stopover and to anchor down onto its long white sand bar. You can also enjoy a variety of activities in this island like experiencing being a local – away with the city life you have lived in so far.
19. Catanduanes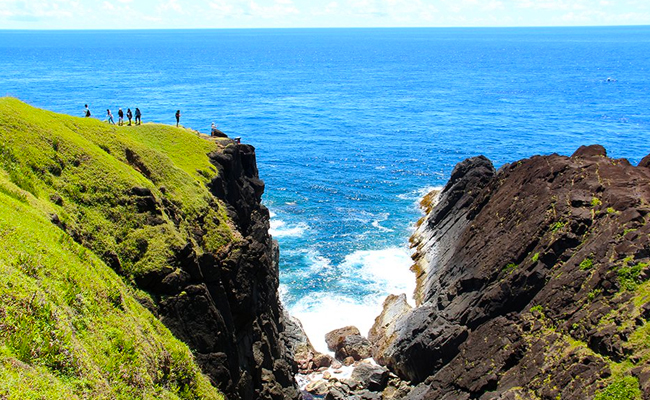 This place is named as the "Land of the Howling Winds", yes, it a typhoon-prone province but its serene mountain tops, landscapes, strong ocean breeze and rock formations would want you to push through the strong winds. Some beaches and places to go here includes the Puraran Beach, Binurong Point and Carorian.
Now that a list that will make you consider the Philippines as one for the books in your travel destinations this year.