Welcome to the exciting world of the best language learning apps! In this comprehensive guide, we'll explore top contenders in the market, their distinctive features, benefits, and user ratings. Whether you're a globetrotter, a career-oriented professional, or a language enthusiast, there's an app specifically tailored to meet your needs.
Prepare for an exhilarating journey through the vast landscape of learning a new language. We're about to unravel the unique world of these language apps, helping you unleash your multilingual potential and embark on a linguistic adventure like never before!
Language Learning Apps at Glance
Picture this: you're strolling through the streets of a bustling foreign city, confidently conversing with locals in their native tongue. The world opens up before you as barriers crumble, connections deepen, and opportunities flourish.
Learning a new language is not just about acquiring words and grammar rules; it's about unlocking a whole new realm of cultural understanding and personal growth. But let's face it, traditional methods can be a bit overwhelming and time-consuming. That's where language apps come to the rescue!
In today's fast-paced world, these innovative digital companions have become essential tools for anyone eager to embark on a linguistic adventure. With their interactive lessons, gamified exercises, and convenient accessibility, language learning apps have transformed the way many master new languages.
Why Language Learning Apps?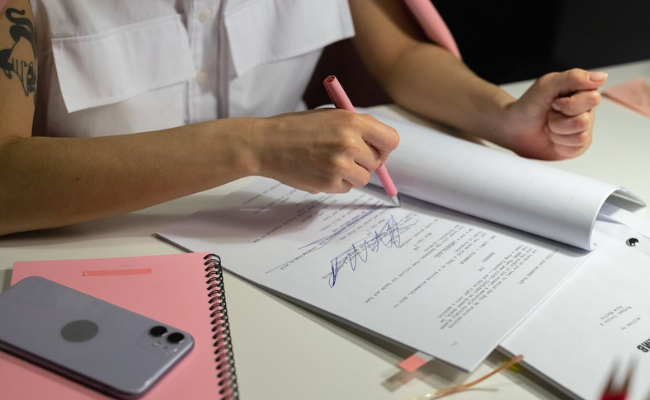 Language apps have gained immense popularity for several compelling reasons. First and foremost, they offer convenience and flexibility. These apps allow learners to study at their own pace and on their preferred devices.
You can study while commuting, waiting in line, or relaxing at home. Most importantly, these apps provide bite-sized lessons that fit seamlessly into your daily routine. Additionally, these apps cater to different learning styles and preferences, employing various teaching methods such as gamification, interactive exercises, and audiovisual content.
This ensures that learners can engage with the material in a way that resonates with them, maximizing their understanding and retention of the language.
Top Language Learning Apps in 2023

Now, let's dive into the crème de la crème of language learning apps in 2023. Each app brings its unique features, benefits, and learning approaches to the table, ensuring a personalized language learning experience.
1. Duolingo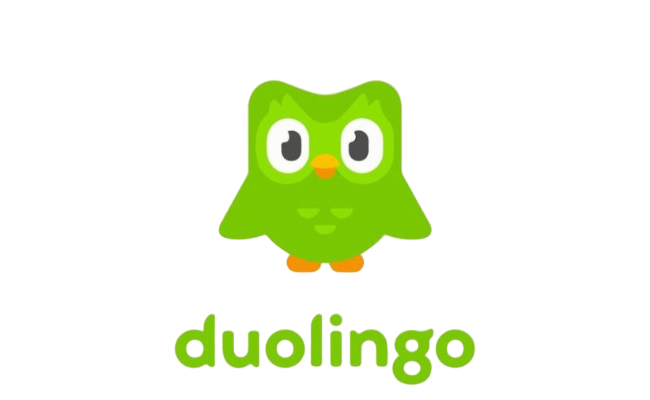 Already household name in the language learning sphere, Duolingo tops our list for its exceptional versatility and user-friendly interface. This app embraces a gamified approach, offering a colorful interface and short, game-like exercises.
Compared to other language apps, Duolingo doesn't restrict the number of languages you can learn simultaneously. It allows you to explore multiple language. This app is an ideal choice for polyglots or those interested in discovering different linguistic realms.
To ensure a strong foundation, Duolingo's skills "crack" if the user does not not review the lessons consistently, keeping your knowledge sharp. The app also features resources like Duolingo Stories, which test your comprehension skills with short audio narratives.
Ratings
Features
Duolingo transforms the learning process into an entertaining adventure through game-like lessons and delightful characters.
Science-based teaching methodology designed by language experts.
Progress tracking with playful rewards. Setting and working toward personalized language goals helps measure user advancement and celebrate milestones.
With a global community of over 300 million learners worldwide, you can engage in friendly competition, compare progress, and gain inspiration from fellow language enthusiasts.
Offers an array of languages to explore, catering to every interest and aspiration. From widely spoken languages like Spanish lessons, French, and German to less common ones such as Hawaiian, Scottish Gaelic, and High Valyrian.
Duolingo offers Super Duolingo. With a 14-day free trial, this premium version provides an ad-free environment and exclusive perks like Unlimited Hearts and Monthly Streak Repair. Super Duolingo is available for $7 a month after free trial.
2. Babbel

If you're looking for an online school-type experience, Babbel is your go-to language learning app. It presents a minimalist layout that prevents new languages from feeling overwhelming while maintaining an engaging learning environment.
Each lesson takes you through translations, offering word or phrase variations, accompanied by relevant pictures and formal or informal contexts. The bite-sized 15-minute language lessons are easy to fit into your daily routine, making it perfect for busy language learners.
Babbel offers offline learning, free signup, and the first lesson of every course is complimentary. For a premium experience, Babbel's monthly subscription is priced at $14.95, with discounted rates for longer-term subscriptions.
Ratings
Features
Proven efficacy supported educational institutions like Yale and Michigan University. Yale University studies have shown that 100% of study participants improved their oral proficiency in three months. MSU revealed that after just 10 hours of learning with Babbel, 96% of learners experienced better test scores on grammar and vocabulary.
With courses available in Spanish and 13 other languages, including French, Italian, German, and Portuguese, you can confidently embark on a multilingual journey.
Short, effective lessons for busy learners. The app allows you to seamlessly integrate language learning into your daily routine, ensuring even the busiest individuals can make progress.
Babbel recognizes that language learning goes beyond theoretical knowledge—it's about practical application. That's why Babbel provides lessons tailored to real-life situations.
Comprehensive language practice: listening, speaking, and writing. Babbel's interactive exercises ensure you actively participate and apply what you learn in real-world scenarios.
Retain knowledge with optimized review features. Learning a language requires consistent practice and review. Babbel recognizes this and has optimized its review feature to help.
Offers free trial for users to sign up for free and provides the first lesson of every course at no cost. A monthly subscription costs $14.95, with discounts available for longer-term subscriptions.
3. Drops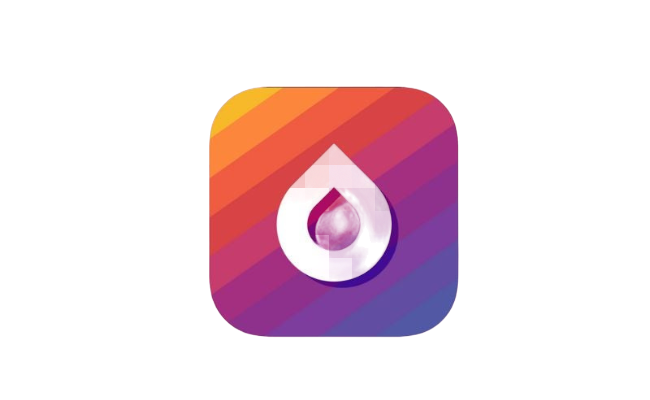 Visual learners will find Drops a delightful learning experience. This app's vibrant and playful interface takes away the intimidation of learning a new language.
Drops focuses on visual learning, displaying each word in both the target language's alphabet and the English alphabet. It accompanies each word with audio pronunciation and an image to enhance retention.
Drops constantly adds new languages to its repertoire, ensuring a wide selection to explore. For an ad-free experience and additional features, Drops offers a premium subscription at $13 per month, $70 annually, or a one-time purchase of $160. Yearly and lifetime subscriptions enjoy a generous 50% discount.
Ratings
Features
Offers 40+ foreign languages for free. Dive into Spanish, Japanese, French, Korean, Chinese, German, English, and more. With over 35 million users, Drops offers a wide range of languages to explore.
Playful language learning. Engage in language learning through interactive games. Enjoy a fun and immersive experience that keeps you motivated and excited to learn.
Master alphabets and characters: Whether it's Korean, Japanese, Chinese, Hebrew, Arabic, Russian, or Hindi, Drops helps you understand and read different writing systems with ease.
Memorable vocabulary: Each word comes with custom illustrations, making it easier to remember and recall. Visual associations enhance your learning and aid in vocabulary retention.
Build a solid vocabulary: From beginners to advanced learners, Drops provides a professionally curated vocabulary list of over 3,000 words and phrases. Expand your language proficiency at your own pace.
Track progress and earn rewards: Monitor your language learning journey, level up, and earn rewards. Stay motivated as you witness your progress and achievements.
Impeccable pronunciation: Learn correct dialect pronunciations with the help of professional voice artists and sound design.
4. Mondly

Mondly immerses language learners in an interactive and conversational learning experience. This app covers a wide range of languages and focuses on daily-life conversations, making it particularly useful for travelers and language enthusiasts looking to enhance their practical communication skills.
Mondly employs advanced speech recognition software technology to provide feedback on pronunciation, ensuring accurate language acquisition. The app offers bite-sized lessons that fit well into a busy schedule.
Mondly's pricing plans vary depending on the subscription duration, ranging from monthly to yearly options.
Ratings
Features
Short daily lessons cover core vocabulary, sentence formation, phrases, and conversations.
Varied language exercises. Built-in dictionary, verb conjugator, and advanced speech recognition technology.
Mondly has earned recognition and awards, including being named App of the Year by Facebook, and trusted by over 60 million learners worldwide.
Innovative language learning with VR and AR features. Engage in immersive lessons that incorporate speech recognition and chatbot technologies.
Pronunciation from native speakers through crystal-clear audio recordings and core lessons.
Compare your progress with friends and learners worldwide on the Mondly leaderboard. Engage in friendly competition and challenge yourself to reach new heights.
5. Memrise

Memrise utilizes mnemonic techniques and spaced repetition to optimize language learning. The app offers a variety of courses language experts and native speakers created, covering different proficiency levels.
Memrise's engaging and interactive lessons ensure an enjoyable learning experience. It incorporates a diverse range of multimedia, including videos, audio clips, and mnemonic devices, to facilitate memorization.
Memrise provides both a free and premium version. The latter version offers additional features such as offline access, chatbots for conversation practice, and more.
Ratings
Features
Comprehensive language practice experience that goes beyond traditional learning methods. Memrise combines learning tools with immersive practice opportunities, allowing you to develop confidence in speaking and understanding the language.
Curation of a wide range of videos from the internet. The app analyzes the videos to recommend content based on your language level and personal interests.
Memrise generates vocabulary lists from the videos you watch. These lists are valuable references, helping you expand your vocabulary and reinforce your language understanding.
Memrise introduces MemBot, an AI-powered Language Partner that makes language practice more accessible. MemBot adapts to various conversation scenarios, providing an endlessly patient and supportive practice environment.
MemBot creates a low-stress environment for completing lessons.
6. Busuu

Busuu stands out for its emphasis on interactive conversation practice. The app allows users to engage in real-life conversations with native speakers through its language community.
You can receive feedback on your speaking and writing skills, enhancing your fluency and accuracy. Busuu offers a premium subscription that provides access to additional features like advanced grammar lessons and also official language certificates.
Furthermore, pricing options include monthly, six-month, and annual plans, catering to different needs and budgets.
Ratings
Features
The platform provides a clear overview of your achievements and areas that require more revision. By identifying your strengths and weaknesses, you can focus your efforts where it matters most, accelerating your language learning journey.
Diverse range of 14 languages to learn. Busuu's language courses cater to learners of all levels, from beginners to advanced users.
Busuu's community of language enthusiasts and native speakers guide you to develop an authentic and nuanced understanding of the language.
Busuu's courses are continuously updated to provide the most relevant and effective learning materials.
The platform also offers a variety of resources, including video flashcards featuring real people, comprehension exercises based on current articles, and even courses like inclusive French and Korean Hangul.
Busuu provides certificates to validate your skills and showcase your achievements. These certificates serve as tangible proof of your language proficiency and as a powerful motivator.
7. Lirica
For music lovers seeking an innovative language learning experience, Lirica combines language learning with catchy songs by popular artists.
The app presents lyrics, accompanied by interactive quizzes to test your understanding. Lirica offers a fun and engaging way to learn languages through rhythm and melody.
In addition, the app is available for a monthly subscription at $4.49, a yearly plan at $36, or lifetime access for $90.
Ratings
Features
Learn Spanish and Latin languages through songs. Lirica allows you to learn Spanish through the captivating power of music, making the language-learning journey enjoyable and also engaging.
Expertly curated lessons by language professionals provide you with a structured approach to learning Spanish.
Lirica takes advantage of the brain's inherent connection between music and language processing. Lirica optimizes language acquisition by intertwining music and Spanish instruction, enhancing your learning and retention abilities.
Lirica caters to learners of all levels, providing courses tailored for beginners to intermediate learners.
Immerse yourself in the language with music videos displaying synced lyrics both in Spanish and English.
8. Language Learning with Netflix

If you're a fan of binge-watching shows on Netflix, why not combine it with language learning? Language Learning with Netflix is a Chrome extension that allows you to watch your favorite shows in your target language while also providing dual subtitles for easy comprehension.
Although it's not ideal for absolute beginners, it can be a valuable tool for improving your listening and reading skills. Best of all, this extension is completely free, offering a seamless integration of language learning into your entertainment routine.
Ratings
Features
Simultaneously compare each sentence with your native language. Premium users can even access a third subtitles option, providing an immersive learning experience.
Learn the meaning of any word in the subtitles with a single click. No more wasting time flipping through dictionaries or disrupting your movie-watching flow.
Watch any movie with dual subtitles in your native language, even if the movie doesn't have subtitles originally.
Export words and sentences to review at your own pace, even without an internet connection. Take your language learning beyond the screen with Anki or other flashcard apps on your Android or iOS phone.
Capture catchy phrases and vocabulary effortlessly. Your saved words will be highlighted in subtitles, helping you learn them faster and more effectively. Moreover, explore vocabulary in context by saving complete sentences and their meanings.
Customizable and intuitive interface. Installation and usage are seamless. This extension also offers an ad-free experience.
9. Pimsleur

Pimsleur's audio-focused approach caters to language learners who prioritize listening and speaking skills. With its 30-minute audio lessons, Pimsleur allows you to learn on the go, making it perfect for individuals with a busy lifestyle.
The app provides a structured and comprehensive language learning curriculum, guiding you through various conversational scenarios. Pimsleur offers a subscription-based model, with monthly and lifetime subscription options available.
Rating
Features
Carefully crafted curriculum helps you learn languages quickly and efficiently.
Pimsleur ensures you develop authentic language skills by incorporating real-life conversations and immersive role-plays.
Pimsleur's language learning app also offers an extensive range of 51 languages to choose from.
In addition, Pimsleur goes beyond just speaking and listening skills. You also develop reading proficiency in any language you're learning.
AI language learning technology offers immersive role-play exercises and reviews transcripts. Moreover, engage in realistic conversations to sharpen your language skills and reinforce what you've learned.
Seamless cross-device experience on your smartphone, tablet, or even Amazon Echo. You can also access your lessons, stream them online, or download them for offline learning.
10. Rosetta Stone

Rosetta Stone is synonymous with language learning, known for its immersive and comprehensive approach. The app provides a wide range of languages to choose from and employs speech recognition exercises for accurate pronunciation feedback.
Rosetta Stone's language courses cover all aspects of language learning, including listening, speaking, reading, and writing. In addition, the app offers a monthly subscription for access to a single language or a more comprehensive subscription that provides access to all languages.
Ratings
Features
Rosetta Stone's TruAccent® technology provides real-time pronunciation feedback, enabling you to refine your accent and speak confidently, just like a native speaker.
The app's Phrasebook equips you with practical greetings, expressions, and conversational phrases at your fingertips.
Take a break from the screen and enhance your listening skills with Audio Companion® lessons. In addition, you can immerse yourself in authentic audio content, developing an ear for the language and improving your fluency.
Rosetta Stone seamlessly integrates into your daily routine, whether you have just a few minutes or an entire hour. With bite-sized lessons, you can also learn on the go, online or offline.
Your progress is always close with the Rosetta Stone app available on multiple devices.
In addition, Rosetta Stone offers an impressive range of languages, enabling you to explore and master the language that captivates your imagination.
User Rating on Best Language App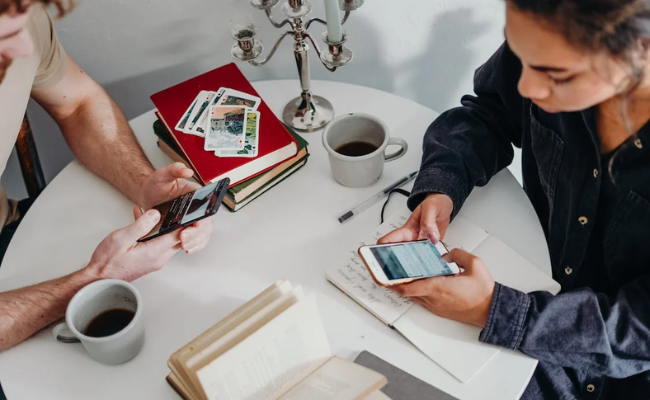 User ratings for these language learning apps are generally positive, reflecting the satisfaction and effectiveness experienced by learners. On the Apple App Store, users have praised the apps for their user-friendly interfaces, engaging content, and also comprehensive language courses.
Many users have expressed their appreciation for the interactive exercises, progress tracking features, and the ability to learn at their own pace. Similarly, on the Google Play Store, users have commended the apps for their extensive language offerings, effective teaching methods, and helpful audiovisual resources.
Moreover, the ratings indicate that learners find these apps valuable tools for language acquisition, with positive reviews highlighting improved speaking, listening, reading, and writing skills.
However, remember that individual experiences may vary, and it's advisable to explore user reviews and ratings specific to your desired language and learning goals to make an informed decision.
Choosing the Best Language Learning App for You

When selecting a language learning software, you should consider a few factors to ensure it aligns with our learning style, goals, and preferences. Here are some key factors to keep in mind:
1. Learning Goals and Language Level
Determine your specific learning goals and the level of proficiency you aim to achieve. Some apps cater to beginners, while others offer more advanced courses. Also, make sure the app aligns with your target language and proficiency level.
2. Teaching Methodology
Different apps employ various teaching methodologies. Some focus on gamification, making learning feel like a fun and interactive experience. Others prioritize conversation practice or emphasize vocabulary acquisition. Moreover, consider which approach resonates with your learning style.
3. Content and Course Structure
Assess the app's content and course structure. Look for apps that offer a comprehensive curriculum with well-structured lessons covering essential language skills such as listening, speaking, reading, and writing. Check if the app also provides engaging exercises, quizzes, and cultural insights to enhance your learning journey.
4. User Experience and Interface
A user-friendly interface plays a crucial role in your language learning experience. Look for cool language learning apps that have intuitive navigation, clear instructions, and visually appealing design. Furthermore, smooth usability ensures that you can focus on learning without unnecessary distractions.
5. Accessibility and Device Compatibility
Consider the accessibility and device compatibility of the app. Ensure that it supports your preferred devices, such as smartphones, tablets, or desktop computers. In addition, check if the app offers offline access, allowing you to learn on the go without an internet connection.
6. Community and Interaction
Some language learning apps provide opportunities for learners to interact with a community of fellow learners or native speakers. Features such as language exchange, chat forums, or tutor support can enhance your learning journey by providing real-life practice and also feedback.
7. Cost and Pricing Options
Evaluate the cost and pricing options of the app. Some apps offer free basic features with the option to upgrade to a premium version for additional benefits. Moreover, consider your budget and whether the app's pricing structure aligns with your financial resources.
Remember, the best app for learning a new language ultimately depends on your individual preferences, goals, and learning style. Take the time to research and try out different apps to find the one that resonates with you and supports your language learning journey effectively.
You may also like: The Most Reliable Money-Saving Apps
Tips to Enhance Your Language Learning
To make the most out of your chosen language learning app, here are five tips to enhance your learning experience:
1. Consistency Is Key
Dedicate regular time to practice and reinforce your language skills. Consistency allows for better retention and progress.
2. Set Specific Goals
Establish short-term and long-term goals to keep yourself motivated and track your progress. In addition, celebrate milestones along the way to stay motivated.
3. Immerse Yourself
Seek additional opportunities to immerse yourself in the language, such as watching movies, listening to music, or even practicing with native speakers. Embrace every chance to engage with the language.
4. Practice Speaking
Language learning is not just about memorizing vocabulary and grammar rules. Actively practice speaking the language, even if it's with yourself or language exchange partners.
5. Stay Engaged
Explore the app's additional resources, such as podcasts, blogs, or community forums. Moreover, engaging with supplementary materials can deepen your understanding and make the learning process more enjoyable.
Conclusion
Learning a new language can be an enriching and rewarding journey. Apps to help you learn a new language have revolutionized the way we approach language acquisition, offering convenience, flexibility, and personalized learning experiences.
In this comprehensive guide, we have unveiled some of the best language learning apps available in 2023, each with its unique features, benefits, and target audience.
Consider the factors discussed and choose the app that aligns with your learning style, goals, and budget. With consistent practice and dedication, you'll be on your way to mastering a new language and expanding your horizons. Start your language learning adventure today and unlock the doors to a world of new opportunities and connections.
Frequently Asked Questions (FAQs)
What is the best language learning app for beginners?
Duolingo is highly recommended for beginners due to its user-friendly interface, game-like exercises, and comprehensive language coverage. It also provides a solid foundation for beginners to get started on their journey to learn a new language.
Which language learning app is best for advanced learners?
Advanced learners can benefit from apps like Babbel and Rosetta Stone, which offer more in-depth content, advanced grammar lessons, and extensive vocabulary. In addition, these apps provide a comprehensive approach to learning a new language, catering to advanced learners' specific needs.
Are language learning apps effective for becoming fluent in a language?
Language learning apps can be a valuable tool for becoming fluent in a language. However, users must complement these apps with additional resources and real-life practice. To achieve fluency, engage in conversations with native speakers, immerse yourself in the language through authentic materials, and practice speaking and listening skills consistently.
Can language learning apps replace traditional language classes?
Language learning apps can serve as a substitute for traditional language classes, especially for self-motivated learners. However, for individuals who prefer a more structured and guided learning experience, traditional language classes or online courses with instructors may be a better fit.
Can I use multiple language learning apps simultaneously?
Yes, you can use multiple apps simultaneously. In fact, some apps like Duolingo allow you to learn multiple languages within the same app. Using different apps can provide a well-rounded learning experience and also expose you to different teaching methods and approaches.