Most Famous Serial Killers in American History
Society has always been fascinated by serial killers. And the nonstop release of movies, podcasts, and TV documentaries that delve into the most horrifying crimes in the US shows that the interest is growing.
Recently, some movies and TV shows have been accused of glorifying these serial killers. However, their horrific acts are a part of history that should be acknowledged and remembered because of the families and real people affected.
For this reason, we will discuss the most famous serial killers in American history alongside their crimes.
What is a Serial Killer?
A serial killer is generally someone who kills three or more people, usually for abnormal psychological enjoyment, in more than a month, with a significant amount of time passing between each murder.
1. Ted Bundy
Bundy, known as educated and charismatic, lured his victims with his good looks, sexually abusing and killing at least 36 women between 1974 and 1978 in Washington, Colorado, Oregano, Utah, and Florida. He may have caused hundreds of murders, according to some estimates.
Eventually, Bundy received a death sentence in 1979 for killing two college students and another time for the murder and rape of a 12-year-old girl. In 1989, he was put to death by an electric chair in Florida.
2. Sam Little
One of the most active murderers in American history was the serial killer Samuel Little. Little admitted to killing 93 people in 19 states between 1970 and 2005 after going unnoticed for decades.
In 2019, the FBI said that 50 admissions had been verified by law enforcement; most of his victims were marginalized young Black women. Little was apprehended in 2012 in a Louisville, Kentucky, homeless shelter on a drug charge and extradited to California, Los Angeles.
The police could prosecute him for the murders of three women in the late 1980s after connecting him to DNA evidence discovered at the crime scenes. The FBI stated in a report that he had beaten the ladies before strangling them and placing their bodies in an alley, a garbage bin, and a garage in all three incidents.
When he passed away in 2020 at age 80, he was still serving his life sentence in state jail in Los Angeles County. The FBI still seeks to verify some of his confessions and discover many more of his purported victims.
Some of Little's confirmed victims were: Annie Lee Stewart, Mary Jo Peyton, Carol Elford, Denise Christie Brothers, Mary Jo Broseley, Sarah Brown, Guadalupe Apodaca, and Audrey Nelson Everet.
3. John Wayne Gacy
At least 33 young men and boys died in Chicago in the 1970s due to Wayne Gacy's actions. Still, he has also been portrayed as a media character because of his appearance as a party clown at kid's parties and other gatherings.
In the 1960s, Gacy was detained multiple times for sexual assault, the first victim being a young child. Gacy bought a house in a Chicago suburb after being granted parole in the early 1970s. Subsequently, neighbors claimed that a terrible odor had come from this house.
When 15-year-old Robert Piest vanished in 1978, authorities found that Gacy was the last to have seen him. The corpses of 29 boys and young men were found near Gacy's home, and four more were found close to the Des Plaines River after further inquiry.
The jury rejected the psychiatric analyses, and Gacy was judged guilty of all 33 killings despite his claim of innocence based on insanity. In 1994, he was put to death by lethal injection.
4. Dennis Rader (AKA The BTK Killer)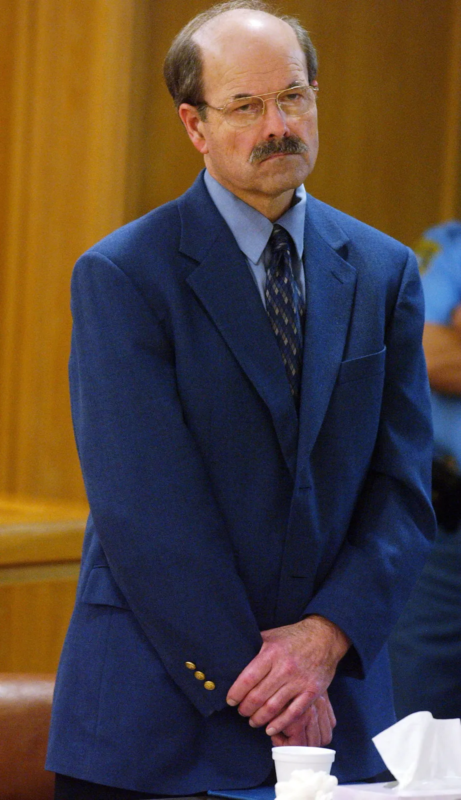 Dennis Rader, a Kansas serial murderer, is known as BTK because he bound, tortured, and killed his victims, killing ten people over three decades. He strangled four members, including two children, in January 1974, when he executed his first murders.
He had a reputation for blending in because he served as the church's president and appeared to be a devoted spouse and father. Rader also desired recognition for his atrocities. The question Rader posed in a 1977 letter to a local television station was, "How many individuals do I have to kill until I gain a name in the newspaper or some national notice?"
He was detained in 2005 after delivering a DVD to the police, which they could link to Rader's place of worship. He admitted to carrying out homicides and stalkings and said his acts were motivated by sexual fantasies. The BTK killer received ten consecutive life sentences in prison in Kansas.
5. David Beckowitz (AKA Son Of Sam)
In 1976 and 1977, David Berkowitz terrorized New York City and sparked one of the most popular manhunts in the city's history.
In the mid-1970s, Berkowitz claimed to have been possessed when he started at least 1,500 fires in New York City, according to his diaries. He frequently targeted couples, killing six people and injuring more. 
Additionally, he sent letters to newspapers under the name Son of Sam. This name alluded to Sam Carr, his next-door neighbor, and his black labrador puppy. He thought the dog had a monster inside it.
He confessed to the crimes when apprehended in 1977, barely 11 days after his last homicide. In a New York jail, Berkowitz is presently serving a 365-year term.
6. Richard Cottingham (AKA The Torso Killer)
Richard Cottingham, often known as the Torso Killer, committed a string of heinous killings in New York City during the late 1970s and the early 1980s.
Women, primarily sex workers, were discovered butchered in hotel rooms for several months. Because he frequently severed the heads and hands of his victims, he earned the moniker "Torso Killer."
Cottingham was convicted of five murders in 1984, given a 200-year prison term, and has since admitted to many more. Some estimate that he has between 80 and 100 victims. In April 2021, Cottingham admitted drowning two girls in New Jersey in 1974. He is currently 76 years old and incarcerated in a state prison in New Jersey.
7. Dean Corll (AKA Candy Man)
Dean "Candy Man" Corll gained notoriety as the murderer responsible for the Houston Mass Murders. At least 28 male children were killed by Corll between 1970 and 1973.
David Owen Brooks and Elmer Wayne Henley, two adolescent accomplices of an electrician and former candy store owner Corll, lured young boys to his apartment, where he bound, sexually molested, and killed them.
Corll and Henley got into a battle in 1973 at Corll's house. Henley shot the Candy Man multiple times with a 22-caliber handgun. Henley then came clean about their crimes and showed the police where the victim's remains were buried in mass graves across Houston.
The Associated Press said he had desecrated some bodies while others were buried with ropes or tape over their necks or mouths.
8. Gary Ridgway (AKA Green River Killer )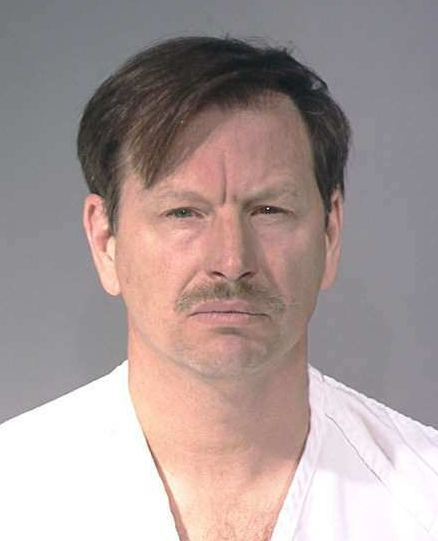 Gary Ridgway rose to fame as the "Green River Killer" and eventually became the most lethal serial killer to be found guilty. Though he admitted to killing 48 women in 2003, he claimed to have killed over 80 women in Washington between the 1980s and 1990s.
Ridgway choked a prostitute in 1980, but no charges were ever brought against him. In 1982, he was detained once more for solicitation, and investigators think his murderous rampage started soon after. His first victim was a 16-year-old girl whose body was discovered in the Green River.
Over 40 women, many of them were sex workers, were raped and killed by Ridgway in the following two years. His most recent murder happened in 1998.
Ridgway was a suspect in several murders over the years. However, DNA analysis could not link him to any of the crimes. He may have even passed a polygraph examination in 1984. In 2001, after confessing to wanting to kill prostitutes, he was ultimately apprehended.
He accepted a plea agreement in 2003 and was given 48 life sentences despite claiming to have killed more than 80 women. These made him a famous serial killer.
9. Belle Gunness (AKA Hell's Belle)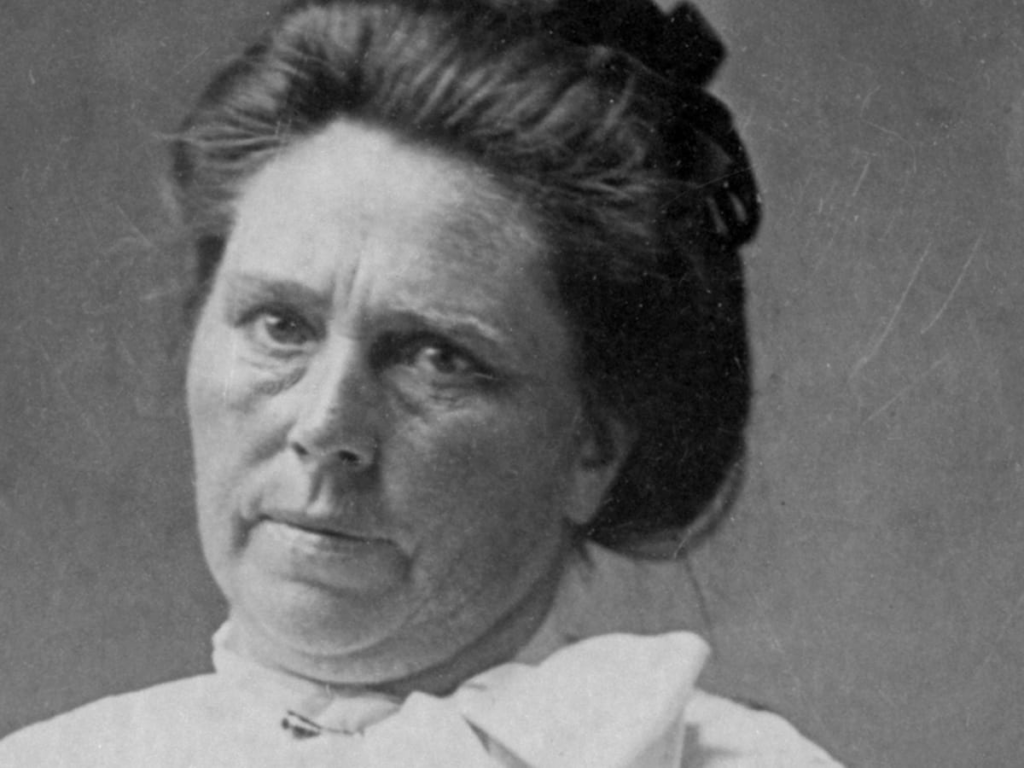 The killer on this list, Belle Gunness, also known as "Hell's Belle," is distinct from the others. Gunness, one of the most notorious women in American history, was said to have killed at least 14 individuals. However, some estimate her death toll to be as high as 40.
Gunness relocated from Chicago to an Indiana pig farm in the late 1800s. Her foster daughter's body was later discovered alongside numerous other mutilated corpses buried in her hog pen. This discovery occurred after she allegedly murdered her two partners and received the life insurance money.
Gunness was advertised for wealthy, single Norwegian-American men, and practically everyone vanished shortly after arrival. Her home in Chicago and a candy shop that she and her first husband burned down in 1908. Additionally, the bodies of her three children were discovered inside the destroyed home.
In the house, they also discovered a woman's headless body, which was thought to be Gunness. However, other people think she fled. After the two fell out, one of her tradespeople, Ray Lamphere, was detained. Lamphere was also accused of setting her house on fire.
Lamphere eventually admitted that he assisted Gunness in killing 42 people and burying bodies in the pig pen. She was known for her notorious act and was one of the most popular serial killers in American history.
10. Jeffrey Dahmer (AKA The Milwaukee Cannibal)
Jeffrey Dahmer was known for killing and dismembering 17 young men and boys from 1978 to 1991. In 1991, the police arrested Dahmer after they saw one of his escaped victims running down the road in handcuffs.
Upon raiding his apartment, the police uncovered human heads in the freezer and refrigerator, photo albums of dismembered bodies, and decomposing bodies in a 57-gallon drum of acid. They also uncovered evidence that he may have eaten some of his victims.
Dahmer admitted to committing 17 murders and was sentenced to 15 years in prison but was murdered in 1994 by another inmate. His victims were mostly Latino, Black, or Asian boys and men.
Conclusion
Throughout history, serial killers have been known to be strongly obsessed. Still, for the past fifty or so years, there has been a nearly constant stream of movies, TV shows, documentaries, and podcasts exploring the most heinous crimes committed in our society.
The growing interest in serial killers is a precarious slope. This might change how society views serial killers in the present and the future and shouldn't be encouraged.