5 Best Starter Credit Cards
A credit card is a must for most purchases nowadays. In the right hands, your first credit card can be the first step to a good credit score. It also lets you access exclusive discounts and rewards that cash and debit cannot provide!
You can find many options, so you want to make sure you pick the best one. After all, it would ensure you have access to the most favorable terms and rewards. Moreover, it could facilitate your credit-building goals.
This article will elaborate on the most recommended credit cards for beginners. The list will include the best options for each type of first-timer credit card. Here are the ones we will discuss:
Capital One Platinum Secured Credit Card
Capital One Quicksilver Secured Cash Rewards Credit Card
Discover It Secured Credit Card
Deserve EDU Mastercard For Students
Expected features of first-time cards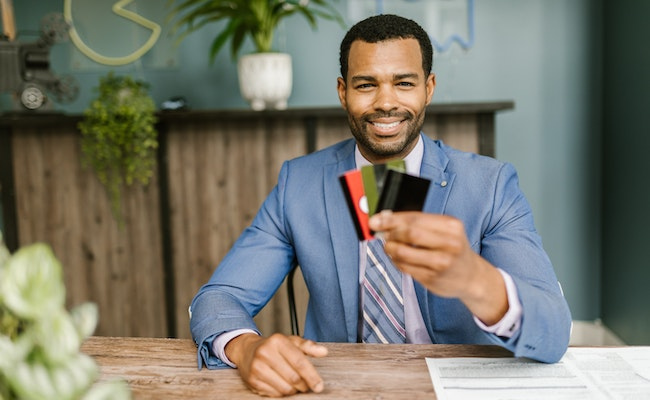 Beginners usually have little to no credit history, making it difficult for banks and credit unions to screen their applications. As a result, you might not have access to the typical options. Look for cards with the following features instead:
Your first card should allow applicants with low or no credit ratings, such as secured credit cards.
The card should charge a reasonable amount if it requires an initial deposit. Moreover, it is ideal to have one that refunds the money as you repay installments on time.
Also, it should not charge unexpected fees, such as a foreign transaction fee.
You will see that secured credit cards are the typical option for first-timers. Still, the best offers rewards and promos that improve your shopping experience.
1) Capital One Platinum Secured Credit Card
Annual Fee: $0.00
Regular APR: 26.99% Variable APR
Initial deposit: $49, $99 or $200
Rewards: None
If you are applying for your first credit card, you might want to go for the Capital One Platinum Secured Credit Card. It provides surprisingly great features for beginners.
One mistake that first-timers make when applying for credit cards is requesting pre-approval. Some banks and credit unions perform hard credit inquiries that can hurt your credit score early.
Fortunately, you can apply for this starter credit card without hurting your credit report. The Capital One Secured Credit Card offers unlimited credit score monitoring.
It lets you check your credit rating whenever you want to maintain it. Also, the Capital One secured card allows users to set due dates depending on their budget.
As the name suggests, this starter credit card requires a security deposit upon registration: $49, $99, or $200. Yet, you could pay that in installments within 35 days of approval.
Moreover, you earn back your deposit as a statement credit and upgrade the card into an unsecured Platinum. You get your money back once you pay your balance fully.
The Capital One card may recommend a higher credit line within six months. Also, it regularly reports your card status to the three major credit bureaus: Experian, Equifax, and TransUnion.
It is one of the starter credit cards that help clients become responsible with their finances. It also charges no annual or hidden fees like registered user fees and foreign transaction fees.
Overall, Capital One Platinum is one of the best starter credit cards. It helps you boost your credit score and improve your credit line as you do so.
2) Capital One Quicksilver Secured Cash Rewards Credit Card
Annual Fee: $0.00
Regular APR: 16.49%-26.49% Variable APR
Initial deposit: None
Rewards: 1.5% cash back on regular purchases, 5% cash back on rental cars and hotel bookings with Capital One
The name of this credit card can be a mouthful, but it has plenty of rewards for first-timers. Moreover, it shares similar features with the earlier Capital One entry.
The Quicksilver Rewards Credit Card does not require annual or international transaction fees. It also lets you earn the following rewards:
You receive a one-time $200 cash bonus after you spend a total of $500 within three months of opening your account.
Moreover, you earn 1.5% unlimited cash back on every purchase.
The Capital One Quicksilver does not require rotating sign-ups or categories before you receive cash rewards. They would not expire while your account is active.
Also, you earn 5% cash back on hotels and rental cars booked via Capital One Travel.
The Quicksilver allows balance transfers, meaning you can put your current balance into another credit card. As a result, it could facilitate debt consolidation.
That debt reduction method lumps multiple credit card balances into one card with a lower interest rate. Consequently, your monthly payments go down, making it easier to submit monthly payments.
It charges a 3% fee for balance transfers, but beginners like you may not need it yet. Still, you can enjoy the various benefits of the Quicksilver Rewards Credit Card from Capital One.
3) Discover It Secured Credit Card
Annual Fee: $0.00
Regular APR: 24.49% Variable APR
Initial deposit: $200
Rewards: 2% cash back on restaurants and fuel stations, 1% cash back on other purchases, annual Unlimited Cashback Match
You learned that first-timers usually have little to no information on their credit reports. As a result, credit card issuers may not offer many options.
As mentioned earlier, you would probably pick a secured credit card for your first plastic swiper. Yet, the Discover It Secured Card could be your key to better options.
Similar to the Capital One Platinum card, it requires $200 for a refundable security deposit. However, you cannot choose a smaller amount.
It also sends credit reports to the three major credit bureaus. The Discover It card does not charge a late fee on your first late payment, so you can keep your credit score intact.
The credit card issuer gives you a Credit Scorecard so that you can track your current rating. Maintain a good score for seven months, and you may become eligible for a regular card.
Moreover, you can receive various rewards:
The Discover It card comes with the Unlimited Cashback Match feature. It automatically matches the cashback you have earned from combined purchases in your first year. What's more, it does not require minimum spending or maximum rewards.
Also, you can earn 2% cash back at restaurants and gas stations on a maximum of $1,000 in combined purchases each quarter.
You earn 1% cash back on other eligible purchases.
You might be surprised by its online banking security features. Specifically, it can notify you whenever your information leaks on the Dark Web.
If a breach occurs, you could use the Freeze It feature. It blocks balance transfers, cash advances, and new purchases from the issuer's online platform. It could also come in handy if you lose your card.
4) Deserve EDU Mastercard For Students
Annual Fee: $0.00
Regular APR: 20.99% Variable APR
Initial deposit: None
Rewards: Up to 1% cash back on all purchases
A credit card may come in handy if you are heading to college. It could help you cover everyday purchases. More importantly, it can help you have a good credit score upon graduation.
Fortunately, the Deserve EDU Mastercard is a great credit card for students. It does not require credit history, a cosigner, or a social security number.
Moreover, students do not need to worry about annual and foreign transaction fees. They do not have to place a security deposit either.
Another great aspect of the Deserve card is its mobile app. You can download it for Android and iOS devices to prequalify for the credit card.
Once you complete your application, you can automatically start earning cashback up to 1% on eligible purchases. The smartphone app lets you monitor the Discover credit card anytime and anywhere.
You could toggle International Mode on or off to avoid spending outside the country. Also, you could activate the Freeze It features with this online tool.
Choosing your first credit card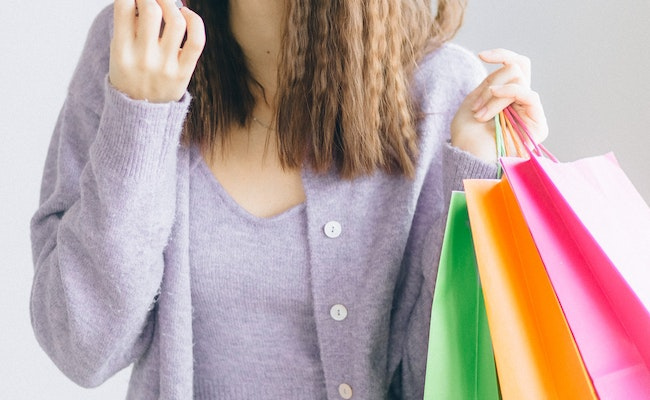 We only talked about four of the best credit cards for beginners, but you can find more out there. If these recommendations do not suit you, you should learn about the most viable options.
Secured credit cards are great for first-timers because they do not require a credit history. Instead, you will have to pay a security deposit. For example, the Capital One Platinum card has a refundable security deposit starting at $49.00.
Rewards credit cards start your swiping experience with exclusive deals and discounts. Many of them have no extra charges like an annual fee.
Credit builder cards, as the name suggests, helps cardholders raise their score. They may allow you to choose the deadline for monthly payments or charge no penalties for your first late payment. They send your card status to the major credit bureaus, so they can immediately improve your credit score.
Student credit cards have more lenient requirements than regular cards, so young adults can easily apply. More importantly, they help students have a good credit score once they graduate.
Credit score factors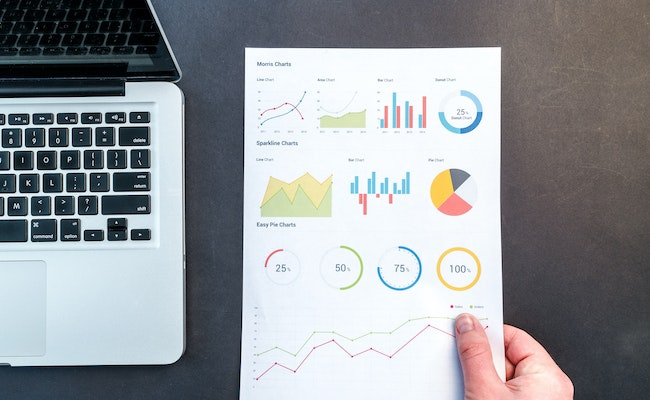 This article has been mentioning credit scores, but what is their purpose? Knowing the answer is essential for people applying for their first credit card.
A credit card lets you borrow money from a bank or credit union. However, these institutions must figure out how much they would lend to you.
The credit bureaus created the credit rating system to facilitate this process. Nowadays, we know it as the FICO (Fair Isaac Corporation) score, and it consists of the following criteria:
Payment history (35%) refers to how much money you borrowed and repaid on time. On-time payments boost the rating, and late ones decrease it. Also, payment history is the most significant part of your credit score.
Credit utilization (30%) is the second most important segment of credit scores. It is the ratio between the total unpaid balances and your credit limit. Maintain a good score by keeping utilization lower than 30%. Security deposit equals the credit limit for secured cards.
Credit history (15%) measures how long you have held your credit accounts. Moreover, credit history checks how long you have used your credit card.
New Credit (10%) refers to the times you have applied for a new credit card. This portion goes down as you apply for more since it may prove that you cannot manage your finances. Also, a hard credit query can reduce this factor.
Credit Mix (10%) involves the types of credit you have now. Submitting on-time payments on multiple types could show that you can repay debts, boosting this factor.
Keeping a good credit score
The FICO scoring system ranges from 300 to 850. A higher score means better credit, letting you access more credit cards.
Healthy credit also lets you receive better terms and conditions. For example, you could receive a higher credit limit or a lower annual fee.
Most lenders prefer applicants with a score of 690 and above, so first-timers should look for cards with no credit score required.
The recommendations above could help you gain a good credit score. However, you will need to perform the following methods to keep it:
Pay monthly installments on time to boost your payment history.
You could improve your credit utilization by paying off more balances to reduce your total unpaid balances. On the other hand, you can expand your credit limit by opening more cards.
Be careful when closing credit cards, or you may shrink your credit limit. As a result, your credit score may decrease.
If you apply for a new credit card, ensure the issuer does not conduct hard queries.
Also, you could boost your credit mix with credit builder loans. They let you borrow and repay them to record diligent payments.
Conclusion
Secured cards are some of the best for beginners. First-timers like you can enjoy benefits like no fees for purchases abroad.
Learn the terms and conditions of the available options before applying. Check if there are cards that do not have annual fees or require a bank account.
You have to make sure your card does not harm your credit rating. Pay your installments on time, and you may earn more than average credit.
Frequently asked questions
What is the best credit card for beginners?
The Capital One Platinum Card is the best credit card for first-timers. You can start using it after paying as little as $49 for the initial deposit.
When should you get a credit card?
It is best to get a credit card when you have control over your finances. Make sure you are earning money to repay your cards on time.
Do credit cards ask for proof of income?
Banks and credit cards may ask for additional information when assessing card applicants. They may request proof of income to confirm that you have money to repay balances.
All writers' opinions are their own and do not constitute financial advice in any way whatsoever. Nothing published by Inquirer.net constitutes an investment recommendation, nor should any data or Content published by Inquirer.net be relied upon for any investment activities.
Usa.inquirer.net strongly recommends that you perform your own independent research and/or speak with a qualified investment professional before making any financial decisions.