10 Bucket Hats on Amazon that You Need
The '90s are now having a fashion moment, and you'd have to live under a rock not to notice. Bucket hats are, without a doubt, some of the fashion items from that era that bring back the most memories for those old enough to remember them.
Thanks for coming, Gen Z. We are pleased to see that you have been enthusiastically wearing the best bucket hats. Fortunately, the bucket hat is a perfect fit for everyone and is now swankier than ever, owing to streetwear and high fashion designers.
If you're still scared to try this hat, look to fashion icons from the past and present for ideas. Hip-hop singers popularized the look in the 1990s; now, celebs like Russell Westbrook, Justin Bieber, and Pharrell are just a few examples of well-known figures that do it off.
10 Best Bucket Hats
The design is undoubtedly practical, but the best bucket hats will do more than keep you dry and protected from the climate; they'll also complement your trendiest summer outfits. Browse the selection of the best bucket hats below if you don't trust us. You may thank us later for permanently improving your sense of style.
Best Unisex Bucket Hat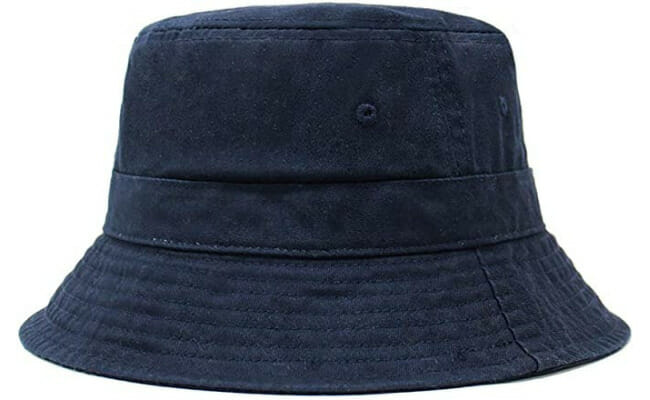 This can protect you from the sun's rays. It has a wide brim that protects your head from the rain. It is a perfect headwear that would suit any style of clothing. You can also wear it on the beach while enjoying summer. 
Although, you can also use this in any season. The material is fine cotton fabric. Feel comfortable wearing headwear that is ideal for leisure time and daily activities. With air flowing through the eyelets, you can cool down while maintaining a solid, contemporary fit.
Best Men's Bucket Hats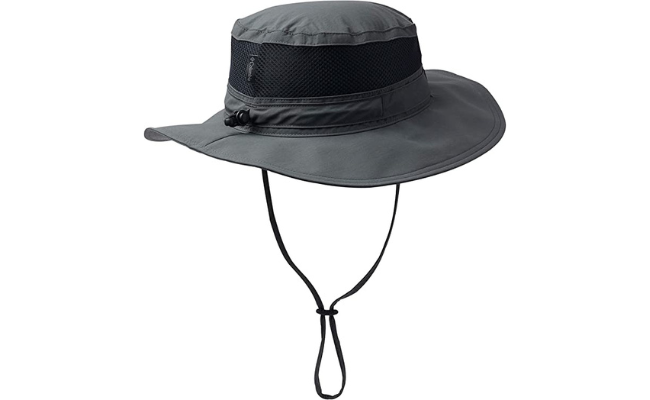 Receive good compliments with these bucket hats for men. It suits different outfits. The hat's wide brim helps to prevent sunburns and long-term skin damage by blocking UVA and UVB radiation. The tight weave structure provides long-lasting protection against the whole spectrum of sunlight. Also, this has UV protection at its best. 
Best Women's Bucket Hat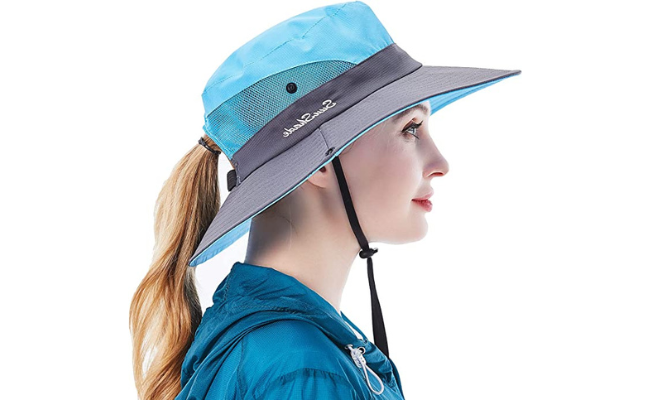 These bucket headwears protect you from the wind, and you can also wear them during summer. It has a ponytail hole on one side. The long search is over because this brand offers a bucket hat easily folded in half into your backpack. It is soft, lightweight, and breathable. You can restore its foldable material to its original shape for easy carrying or bagging. Even if you travel outside the country, this has the edge over others. 
Best Bucket Hat for Kids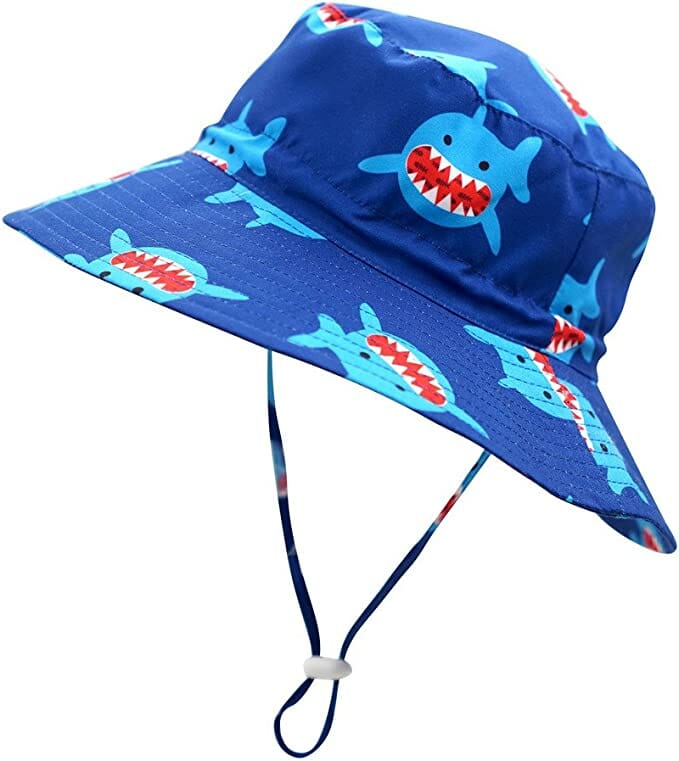 Are you looking for a sun-protection hat that's both stylish and functional? Check out the Home Prefer Kids Bucket Hat. Made from 100% polyester, this is perfect for keeping harmful UV rays out while your little ones enjoy the outdoors. The mesh lining is breathable and comfortable, so your kids will stay cool and dry all day long. The UPF 50+ protection will also block 98% of harmful UVA and UVB rays. With fun crab, flamingo, yellow duck, little shark, whale, and dinosaur designs, your kids will love wearing this to the beach, the pool, or anywhere else they go in the summertime.
Best Utilitarian Bucket Hat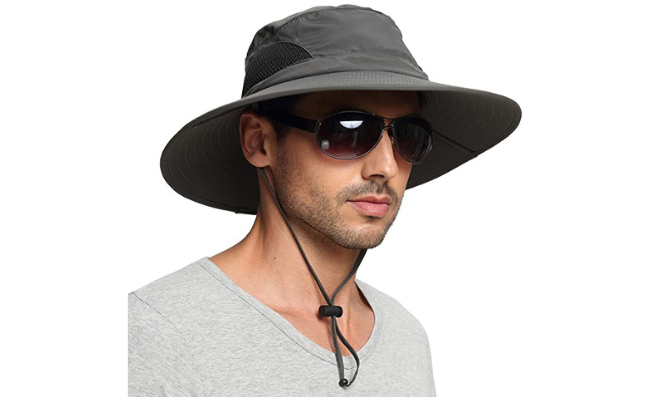 We are all greatly aware of the need for sun protection. But sometimes, finding the perfect product can be a challenge. EINSKEY bucket hat offers the ideal solution. This stylish and comfortable summer hat is made from water-repellent polyester material and features a brim of 3.7-3.9 inches that will protect your face and neck from harmful rays. The elastic drawstring design at the back offers a secure and comfortable fit, while the adjustable chin strap keeps the headwear in place on windy days. It also has an affordable price compared to other headwear. 
Best Outdoorsy Bucket Hat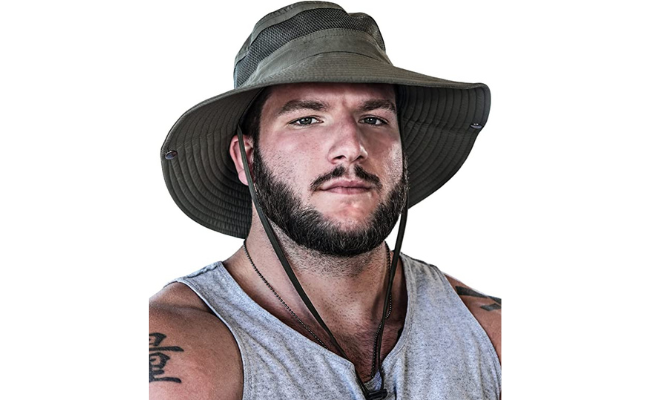 Looking for an excellent gift for the outdoorsy type in your life? Check out GearTOP Bucket Hats! This top-quality outdoor must-have provides UPF 50+ protection from harmful UVA and UVB rays, making it perfect for outdoor days. The breathable mesh construction keeps your head cool and dry, even in the hottest weather, while the adjustable drawstring ensures a comfortable, customized fit. Whether they're headed out on a fishing trip or just enjoying a day at the site, GearTOP Bucket Headwears will surely be a hit with any nature lover.
Best Designer Bucket Hat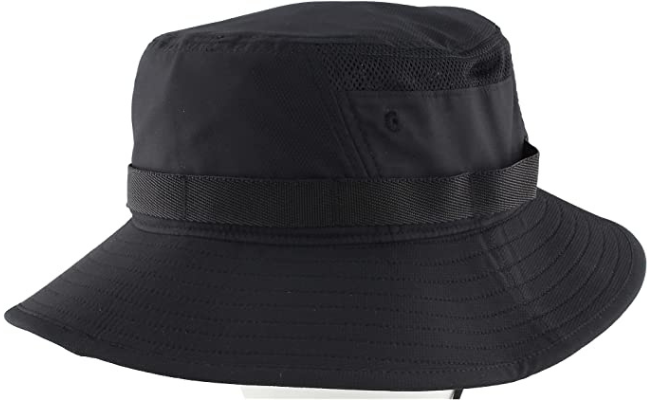 The Adidas Men's Victory 3 is perfect for any activity, whether you're hitting the site or exploring a new town. The 100% polyester canvas details are lightweight and comfortable, and the mesh paneling ensures optimal ventilation. 
UPF 50 sun protection protects your head from the sun's harmful rays, while the moisture-wicking sweatband keeps you dry and cool. The flexible drawstring allows you to customize the fit, so you can wear it however you like. With a classic boonies silhouette and reference to some of the world's most popular brands, this hat is a must-have for any stylish man. You get value for your money. 
Best Budget Bucket Hat
With this, you can give any ensemble a touch of cool and casualness! 100% cotton construction, all-day comfort, and breathability. And it shields you from damaging sun rays, making it ideal for summer. Choose from various colors to find the perfect match for your style. Whether heading to the beach or running errands around town, this hat will keep you looking cool and even more relaxed.
Best Reversible Bucket Hat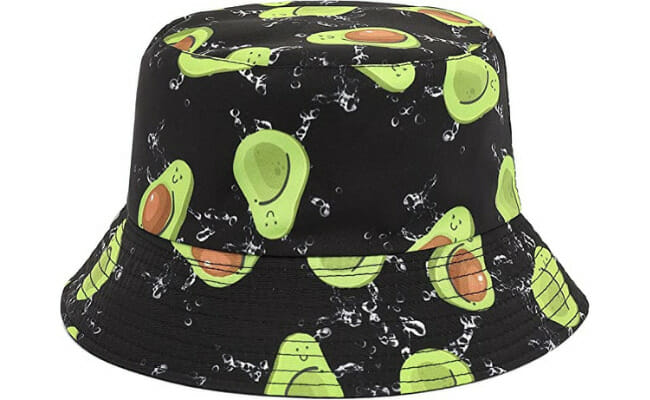 Flaunt the latest trend with the Mimfutu Bucket Hat! This hat is made of 100% cotton and is highly comfortable and soft. The material will protect you from the sun's ultraviolet rays and keep you cool during daily activities. This has a flat top crown and short brim and is easily reversible. 
This hat is a must-have for any fashion-savvy individual, perfect for any woman or girl. The Mimfutu is a flexible addition to any wardrobe, with various dress styles. Don't let this must-have fashion accessory pass you by; get yours now!
Best Knitted Bucket Hat
This one-of-a-kind item is made from fuzzy material and features the classic Kangol shape. It's available in four colors (white, red, blue, and black), so you can choose the perfect shade to match your outfit. The Furgora Casual is ideal for hitting the beach or running around town. So don't wait any longer. Grab some Kangol Furgora Casual caps today!
Conclusion
The most fabulous headwear is adaptable and timeless, whether you're looking for a new sun visor to take on your summer vacations or want to add a fashionable finishing touch to your ensembles. With various options available, deciding which one is best for you might be challenging.
That's why we've searched and compiled a list of the best ten bucket hats so you can shop confidently. There's an accessory for everyone here, from traditional designs that will never go out of style to colorful and modern prints. So don't put it off any longer. Check the assortment and choose your favorite on the list immediately!
As an Amazon Associate INQUIRER.net will earn from qualifying purchases.