Protecting Employee & Consumer Rights
Targeted at work after your medical leave?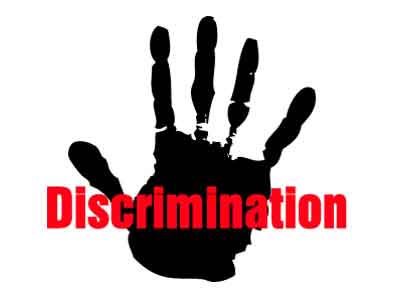 Talbert Mitchell worked for 21 years at SEIU Local 721, a union chapter in Los Angeles. He was promoted to Advocacy Coordinator and assumed the job responsibilities of the absent Advocacy Director. In September 2013, Mitchell went on medical leave for several weeks due to a hernia surgery. He needed more leave time due to medical complications and could not come back to work until January 2014.
Before he went on leave, Mitchell had reported that there was a backlog of unresolved arbitration claims that affected the rights of union members. When Mitchell returned from his leave, he claimed that he was targeted and treated badly by his superiors. He was passed over for promotion to Advocacy Director even though he was doing those job duties. He was also told that his wages would be reduced by 5%. Soon after, he was fired.
Mitchell sued his employer, alleging unlawful termination, retaliation and disability discrimination. The employer denied the employee's allegations, arguing that Mitchell was fired for a legitimate reason, namely, insubordination. However, the employer's records show Mitchell did not receive any prior write-ups or disciplines.
What is the difference between a disability discrimination and a retaliation claim?
Disability discrimination exists if an employee is fired, demoted or disciplined based on the employee's disability or medical condition. In Mitchell's case, the employer singled him out and treated him differently after he returned from his medical leave. This may indicate that the employer harbored animus or ill feeling against him that was related to his disability or need for medical leave.
Retaliation exists where an employee engaged in a "protected activity" and was then "punished" for that activity. A "protected activity" includes an employee's act of opposing a practice which is forbidden by law. It is enough that the employee "reasonably" and in "good faith" believes the practice to be unlawful, even if the conduct turns out to be lawful after all. In Mitchell's case, his protected activity consists of reporting a backlog of unresolved arbitration claims.
Whether the employer's conduct is discriminatory or retaliatory, the employer needed a pretext to fire Mitchell. A "pretext" is an alleged purpose that an employer adopts in order to hide its real intention. In most discrimination or retaliation cases, one of the most important hurdles an employee needs to overcome is to show that the employer's stated reason for the firing is false. The employer's pretext is merely to hide its real motive, which is discrimination or retaliation.
There are several methods to prove pretext. One is to show that the employee was treated differently compared with other employees who had a similar issue (e.g. employees were not usually fired for this reason). Another is to show how the employer reacted to the employee's protected activity (e.g. employer was upset when employee raised concerns about safety). Or the employee can show how the employer treated her/him in relation to their disability (e.g. employer made derogatory comments about the employee's condition).
Where an employee successfully shows that the employer's reason for the firing is pretext, the employee comes one step closer to showing that the termination was unlawful.
In the case of Mitchell, the jury believed that he was subjected both to disability discrimination and retaliation. He was awarded a total of $8,461,391.00 in damages. Of this, about $$6.1 million is for punitive damages, which is the jury's way of showing that the employer's conduct was oppressive or malicious.
The Law Offices of C. Joe Sayas, Jr. welcomes inquiries about this topic. All inquiries are confidential and at no-cost. You can contact the office at (818) 291-0088 or visit www.joesayaslaw.com or our Facebook page Joe Sayas Law. [C. Joe Sayas, Jr., Esq. is an experienced trial attorney who has successfully recovered wages and other monetary damages for thousands of employees and consumers. He was named Top Labor & Employment Attorney in California by the Daily Journal, consistently selected as Super Lawyer by the Los Angeles Magazine, and is the recipient of PABA's Community Champion Award for 2016.]