Bitcoin Crashes to A 16-month Low Of $27,700 Amid UST Stablecoin Crash
We have a bitcoin crash yet again, with Bitcoin (BTC) falling to a 16-month low of $27,700. This shart decline comes amid the crash of the UST stablecoin and the rise of crypto regulations and interest rates. The crash ripples across the crypto market as other major coins take a hit.
While it's unclear what lies ahead for the crypto markets, one thing is for sure: this volatility is not going away any time soon. If you have a crypto portfolio, expect your assets to decline. More importantly, you should brace yourself and adjust your investment strategy accordingly.
We will start with a quick overview of this year's major bitcoin crash. After that, we will elaborate on the various factors that are exacerbating this decline. Later, you'll see how investors like you could respond to such uncertainty.
Overview of the recent bitcoin crash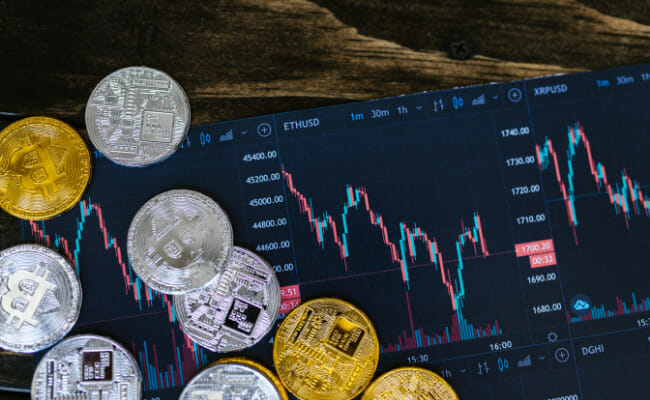 Bitcoin fell to $27,700 which is a massive drop from $46,000 in April 2022. As mentioned, three factors led to this decline: growing inflation, emerging regulation, and the failing UST stablecoin.
Stocks and cryptocurrencies grew at a staggering rate during the start of the COVID-19 pandemic. Analysts believe this came as a result of free time, disposable income, and pandemic relief funds.
Countries imposed lockdown restrictions that caused millions of people to lose their jobs. As a result, many people stayed home with nothing to do. This led them to use investment apps like Robinhood.
This allowed anyone to build a portfolio without the hassle of working with a broker. As more people bought stocks and cryptos, these assets increased in value.
Nowadays, the Federal Reserve plans to combat runaway inflation by raising interest rates. On May 4, 2022, Fed chair Jerome Powell announced a half-percent increase, the most substantial hike since 2000.
People needed a way to secure their finances, so they started choosing safe assets over risky ones like cryptocurrencies. Eventually, they sold their digital assets, causing their prices to decrease.
Regulatory response to cryptocurrencies spook investors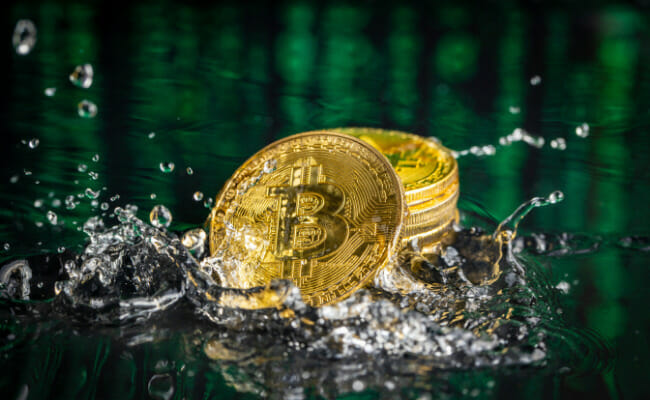 Crypto fans hope that their favorite digital asset becomes mainstream around the world. However, governments are responding in ways that worry investors.
The most significant one is the strict crypto ban by China in mid-2021. This sent bitcoin crashing from $65,000 in April to $35,000 in June. Now, more countries are performing similar actions.
For example, India will have a 30% flat tax on crypto income and a 1% tax-deductible at source (TDS) on July 1. Analysts in the country said this could crash India's crypto exchanges.
In the United Kingdom, Prince Charles announced the "Economic Crime and Corporate Transparency Bill." The bill aims to drive out dirty money from the country, specifically those from cryptocurrencies.
Amid the ongoing Ukraine-Russia conflict, some financial products like Bankoff Crypto Cards face suspension due to their Russian transactions.
Together, such regulations discourage many people from holding cryptocurrencies. This is triggering a massive sell-off that further dips the value of these digital assets.
Failing UST is causing doubt for stablecoins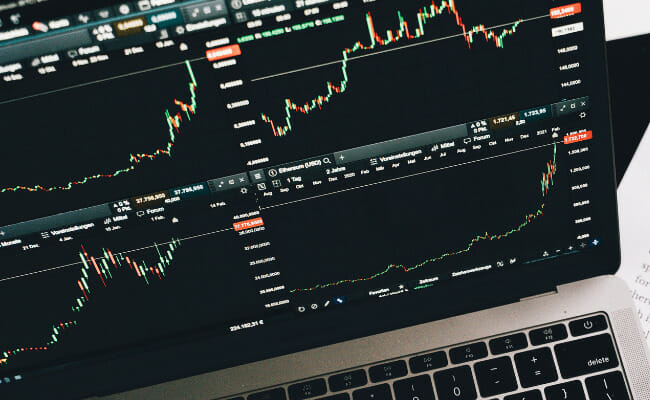 Do Kwon and Danial Shim founded a unique stablecoin named UST. Back then, UST set itself apart from most stablecoins at the time due to its pricing mechanism.
Most stablecoins keep their value to one dollar each since they have an equivalent fiat dollar in storage. UST foregoes this conventional system by relying on algorithms instead.
An algorithmic stablecoin follows a set of rules from a computer code, so it could respond to market conditions. What's more, it works with another cryptocurrency called LUNA.
If the supply of LUNA declines, the UST supply increases. If there's too much LUNA, the UST network burns some of its supply. This adjustment of supply was supposed to keep the UST price to one dollar.
Unfortunately, Anchor Protocol decided to offer yields of 20% for users who deposit UST stablecoins on the platform. This made the UST and LUNA popular in the crypto market.
People obtained UST stablecoins just to lend to this platform. Some investors saw this as an ingenious way to promote the UST stablecoin. Others saw it as an irresponsible marketing stunt that could hurt the stablecoin.
It turns out the latter sentiment was right as Anchor Protocol eventually exhausted the money from its backers. Eventually, the platform didn't have enough to provide the yields it promised.
In response, people started dumping their UST and LUNA. The massive sell-off ruined UST's one-to-one convertibility with the US dollar. This soured outlook for other stablecoins.
Eventually, this sent waves of sell-offs in the crypto market, wiping away a huge chunk of value from these assets. This led to the downward spiral that the asset is descending into right now.
Read More: What Is Terra (LUNA)?
Will this bitcoin crash end the crypto market?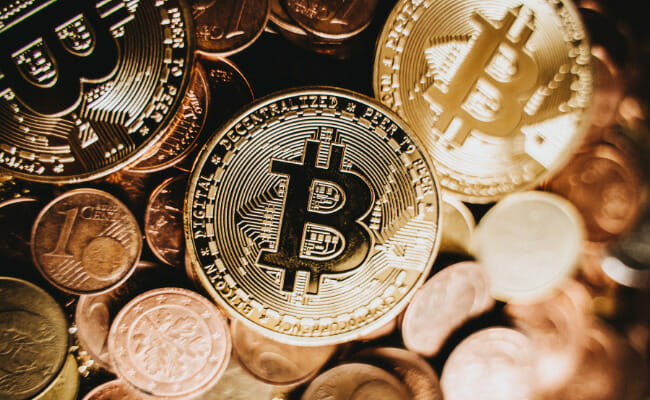 It's easy to sound the death knell for cryptocurrencies due to the bitcoin crash. If you look deeper into the industry, you'll see that companies and countries are taking advantage of the dip.
Take the major financial institution JPMorgan as an example. It has been a staunch naysayer of cryptocurrencies in the past. Now, it offers cryptos to its clients, has a bank in the Metaverse, and recognized bitcoin's merit as a store of value.
Other banks followed suit as BNY Mellon, Citi, and Wells Fargo invested $105 million in Talos, a company that provides digital asset trading technology.
The same goes for Nubank, the largest digital bank in Latin America. It released a statement to Cointelegraph that it will allocate 1% of its assets to bitcoin. Nubank will also let clients buy BTC and ETH by the end of June.
The firm announced that it plans to accelerate crypto adoption with this new round of funding. In the Philippines, more apps like GCash allow cryptocurrencies.
PayMaya is now a digital bank in the country, and its mobile app allows users to purchase cryptos. With the help of Coinbase International, PayMaya can offer the service without fees.
More importantly, crypto analysts see a pattern that could help the market bounce back. They noticed that the S&P 500 futures were down by 3% and Treasury futures dipped by 1%.
This pattern happened during the 2008 Global Financial Crisis and the COVID crash of March 2020. This could signal capitulation that may help the cryptocurrency market recover.
Related Articles
Conclusion
The current market conditions present investors with both challenges and opportunities. Bitcoin's price has dropped to a 16-month low, but this could be an opportunity to invest at a lower price point.
Remember that the economy goes through cycles of growth and decline, so all assets are subject to these fluctuations. If you're feeling uncertain about the current market conditions, take time to study them carefully before making any decisions.
With careful planning, you can come out on top in any market condition. Note that this article is not meant to provide investment advice.
FAQs
Why is crypto dropping so much right now?
Rising interest rates, mounting crypto regulation, and the crashing UST stablecoin are causing the price of bitcoin to drop significantly. As a result, the crypto market was crashing at the time of writing.
What happened with LUNA and UST?
The price of the UST stablecoin dropped to $0.29, decoupling it from the US dollar. This resulted in a massive sell-off for the UST stablecoin and its sister cryptocurrency LUNA.
Are stablecoins guaranteed safe?
No asset doesn't have any risk, regardless if it's conventional or digital. This is why diversification is a common investment strategy.