5 travel mistakes to avoid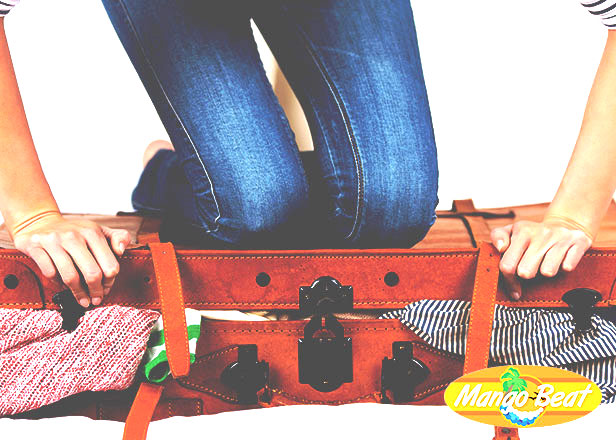 There's a certain kind of joy in planning activities before your actual travel. Whether you're browsing online, reading books, or taking note of tips from other travel buddies, it is always smart to be ahead of the many possible things that can take place during a trip.
Here are five ways you can avoid making mistakes while traveling:
Packing too much
We get too excited about our trips that we end up bringing a lot of things, some we don't really get to use at all. Packing light enables you to move around easily, if not freely, lessens your expense on check-in baggage and spares you from worrying about checking in your stuff at hotels and airports. Lastly, it saves you from standing for quite some time waiting for another luggage or two at the baggage claim. Make a list of what you'll only need (not want) — mostly clothes you're comfortable with and stick to it.
Having ambitious expectations
Nothing beats the anticipation and excitement that builds up about going to a new place and seeing and experiencing them. There's nothing wrong with making an itinerary and sticking to it, but it is also wise to keep an open mind since traveling usually involves a lot of unexpected things. They say that most unplanned adventures are usually the best ones, so just go with the flow. It is also important to not be carried away by the many things you want to on your trip. You can definitely plan your preferred itinerary. However, don't forget that having a jam-packed schedule — moving from one activity to another — can cause you stress, which is what you're trying to avoid. Fun and relaxation are the goals of going on a holiday; so keep things light and easy.
Not bringing cash
Bringing a lot of money isn't a good idea, so is not having cash. Always have backup cash you can grab in times of great need. While your credit card is another mode of payment, not all places accept credit card transactions. It is practical to have a few bucks hidden in the soles of your shoes, kept between pages of a book, or simply anywhere out of the ordinary places one will hide cash.
Being constantly on your gadget
Today's generation is basically all about the digital world. Almost everything we do on a daily basis is through the computer, laptop, tablet, or smartphones. Going on a vacation means disconnecting from all these things, whether it's work-related, simply browsing through Instagram or Twitter, doing a "check-in" on your Facebook account, or constantly taking photos and videos. Get the break you deserve by immersing yourself in your trip, in the places you see, people you meet and activities you're currently engaged in. "Can't help but capturing the moments of my travels." Sure! But living in the moment while it lasts besides these intangible things is what makes the best memories of your adventures. If going on a hiatus from work can cause more problems or stress you more, simply allot a few minutes in a day to check emails then go out and embrace your journey.
Failing to do travel advisories
Nobody wants distractions from all the fun or peace and quiet you're currently engaged in while on a holiday. Make sure to set your auto response email before your trip, call your bank regarding your debit or credit card travel advisory, inform your family of your whereabouts (just so they won't be bothering you unless, of course, it's an emergency) or any important matter that requires notice. And we all know that Facebook isn't one of those since it's not a smart move to publicly announce private matters on social media at the risk of exposing vulnerabilities in your security.
While being able to actually prepare for things like these, there will still be instances when the unexpected may happen. Just remember that there's no situation that a calm and composed mind can't handle.
****
Mango Tours is a provider of quality, affordable and convenient travel services that include low-priced airline tickets, customized Philippine and International Tour Packages, Cruises, Land Transfers, and more. Visit www.mangotours.com to know more about its latest promos and travel offers.