Best Catchers of All Time Ranked and Reviewed
Do you like baseball? There have been many great catchers in the Major Leagues, and we have some information. We have ranked and reviewed the best catchers of all time and have a list for you.
With Major League Baseball's 2022 season right around the corner, there is a lot of talk about catchers for the season. If you love baseball, you might have a few of your favorite catchers in mind.
The catcher position in baseball is not an easy one. Catchers go through much wear and tear on their bodies when they are out on the field. What exactly does the catcher do during a Major League baseball game?
What exactly is a catcher in baseball?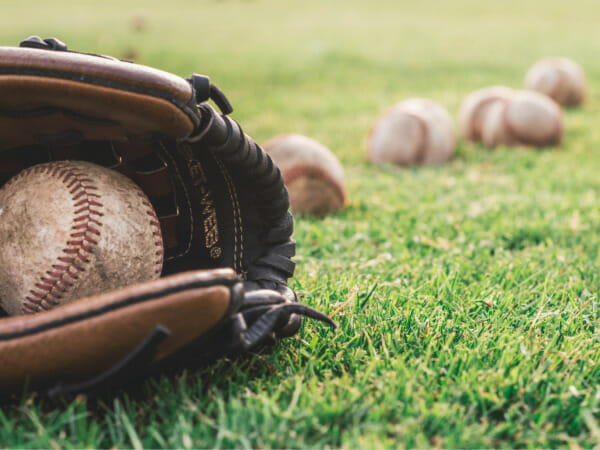 You may be wondering what the catcher role is exactly. Being a catcher in baseball means many different things. First, the catcher is the player that is behind home plate. Being a catcher is not an easy job.
The catcher has a lot of responsibilities that include catching the pitches from the pitcher, calling the pitches, catching any baseballs that are hit around that area, watching for bunts, and more.
The catchers are also told to keep an eye on all the bases throughout the game. If a player is trying to steal a base, the catcher's job is to make sure that does not happen. A catcher is also the one to throw out a base runner rounding bases from a bunt.
The catcher has a big role in the mental aspect of baseball too. The catcher has to communicate with the pitcher and calm them during a game. Catchers advise the pitchers even when they have a bad game.
As a catcher, they see the whole field and every game's play. They are the eyes of the team on the field, and that takes a lot of concentration and skill. Some of the best catchers have been considered the backbone of the team. As baseball spring training starts up, some great catchers to highlight.
Best Catchers in 2022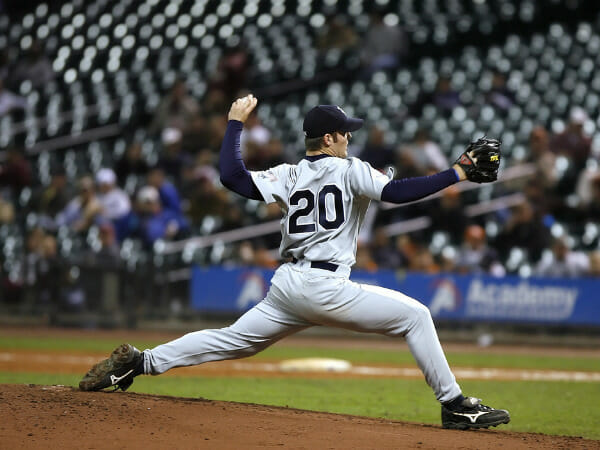 With opening day for Major League Baseball quickly approaching, the best catchers are getting ready to begin their season too. Throughout the years, we have seen some amazing catchers play the game of baseball. With that being said, who is the best catcher of all time is brought up.
We have compiled a list of the best catchers of all time. This includes the 2022 season as well. These are the top 15 catchers of all time.
15. Joe Mauer: Minnesota Twins
This catcher is one of the best in Major League Baseball for many reasons. He is a six-time all-star, and he has three Golden Gloves. Mauer is a different breed of catcher.
Most catchers cannot hit the ball well. However, Mauer is an exception to the rule. Mauer has five Silver Slugger awards. He also has won 3 batting titles. In 2009, he won Most Valuable Player, which a catcher has not done.
14. Buster Posey: San Francisco Giants
Buster Posey is very talented. He can play first base as well as catcher. He has been to the All-Star Game seven times and won the World Series Championship three times.
The best season out of Buster Posey was 2012. He won the World Series and was named NL MVP. Posey is one of the greatest inspirations to many who want to play baseball someday.
13. Thurman Munson: New York Yankees
Thurman Munson was one of the best catchers. He played from 1969 to 1979 for the Yankees. He was a seven-time All-Star, and he played a role in winning two World Series Championships.
12. Jorge Posada: New York Yankees
Another great player from the Yankees, Jorge was a five-time All-Star player and won five Silver Slugger awards. This is rare for a catcher to do. He helped win four World Series Championships and was one of five catchers to get 1,500 hits and 275 home runs in his career.
11. Ernie Lombardi: Multiple Teams
Lombardi was a catcher for four teams. He began playing for the Brooklyn Robins. In addition, he was also an eight-time All-Star catcher and won two batting titles.
He also won the most valuable player in 1938. His batting average was .306, which is amazing for a catcher, especially in those days.
10. Bill Dickey: New York Yankees
Bill Dickey went to eleven All-Star games and was simply incredible. He was a player and a coach for the Yankees franchise. Bill was able to do a great job as a player even when managing the team.
Bill Dickey helped win 7 World Series Championships and helped carry the Yankees to many victories. He is known for helping Yogi Berra in the MLB.
9. Mickey Cochrane: Philadelphia Athletics and Detroit Tigers
He has won MVP as a catcher, much like most players on the list. This is hard for catchers to achieve generally.
He helped win 3 World Series Championships as well.
8. Josh Gibson: Negro League
Known as one of the best, Josh's career spanned 19 years. He won three Gold Glove awards and the Silver Slugger five times.
7. Gary Carter: Montreal Expos: New York Mets
Gary Carter is an 11-time All-Star player, and he helped win the World Series Championship with the New York Mets. He was also inducted into the Baseball Hall of Fame in 2003.
6. Ivan Rodriguez: Texas Rangers: Detroit Tigers
One of the best defensive catchers in MLB history. He is a 14-star player too. He has also won AL MVP. There is not much this man cannot do.
Ivan Rodriguez is one of the most regarded catchers of all time. He has 12 Golden Glove awards and has been the most valuable player for the National League and the American League.
5. Mike Piazza: Los Angeles Dodgers
During his first season, he won the Rookie of the Year award and had a batting average of .308. He won 10 Silver Slugger awards while he was a catcher. Piazza has mostly played for the Los Angeles Dodgers and the New York Mets.
From 1993-to 2002, Mike Piazza was selected for All-Star games each year. He holds the record for the most home runs as a catcher with 427.
4. Carlton Fisk: Boston Red Sox
Carlton Fisk has the second-highest number of home runs and the second-highest number of catches. He was one of the players with the highest stats for quite some time. This does not happen to catchers.
3. Roy Campanella: Brooklyn Dodgers
Roy is one of the greatest Negro League players that ever played the sport of baseball. He eventually played for both the Negro Leagues and Major League Baseball.
His career ended shortly after he was in a very serious car accident. The accident left Roy paralyzed. He was an eight-time All-Star and won 3 MVP awards too.
2. Yogi Berra: NY Yankees and NY Mets
Yogi Berra had an extremely high average for a catcher. He hit 358 home runs during his seven-year span and won 3 AL MVPs. Bill Dickey was one of his coaches in the League.
Yogi played for 19 seasons and was an All-Star 18 times. He is a catcher that most cannot compare to in general.
Although he strived to win everything that he could when he was a player. He reached his goals and then some. He was a true catching legend.
1. Johnny Bench: Cincinnati Reds
Bench won Rookie of the Year when he played for the Reds. He also received two MVP awards and MVP at the World Series game.
He was a two-time World Series Champion as well. There is pretty much nothing that this catcher could not do. He won 10 Gold Glove awards, and he was the home run leader two times, and he was also the three-time RBI winner.
These 15 players are the best catchers of all time, based on their abilities, stats, and their love for the game of baseball.
Honorable mentions include Joe Torre and Gabby Hartnett.
Who is considered the greatest catcher of all time?
The catcher who is considered the greatest catcher of all time has shown to be two catchers from the past. Johnny Bench and Yogi Berra are generally the top choices. These two catchers were among the best of the best in Major League Baseball, and they had many fans who agreed as well.
Yogi Berra played from 1945-to 1965. Berra was in 18 All-Star games. He also won 3 AL MVP awards over seven years.
This was from 1950-to 1956. Every season that Yogi played, he was always ranked at the top.
Yogi Berra was very disciplined, and he rarely ever missed. His strikeout rate was impeccable, and he was such an amazing player.
Johnny Bench is the player that all catchers look up to today. Bench attended 14 All-Star games. He won 10 Gold Glove awards and was NL MVP twice.
His best season was in 1970. He hit 45 home runs 148 RBIs, and he walked 54 times. The bench was a consistent catcher, unlike any catcher we have ever seen.
Who has the most Gold Gloves at catcher?
Ivan Rodriguez has the most Gold Gloves as a catcher. He has 13 total. Rodriguez, or "Pudge," as nicknamed, started playing with the Texas Rangers. He had an exceptional opening game against the Chicago White Sox.
He only played 88 games his first year, and the next season, he was given a Gold Glove. After that season, he won 10 additional Gold Gloves with the Texas Rangers. In 2001, he tied Johnny Bench's record of 10. Then in 2004, against the Detroit Tigers, he broke the record of 13 Gold Gloves.
Conclusion
In baseball, being a catcher requires a lot of work. If you want to be a catcher, you must know the whole field. The catcher also has to help the team mentally and physically, which is only a small piece of their job. Catchers play an integral role in a baseball game.
Being a catcher requires making quick decisions and mental toughness. Catchers have more on their plate than most of the team. This is why there are players that shy away from being a catcher. It is a position on the baseball field like none other.