Lumpia is a star in crackling adventure-comedy film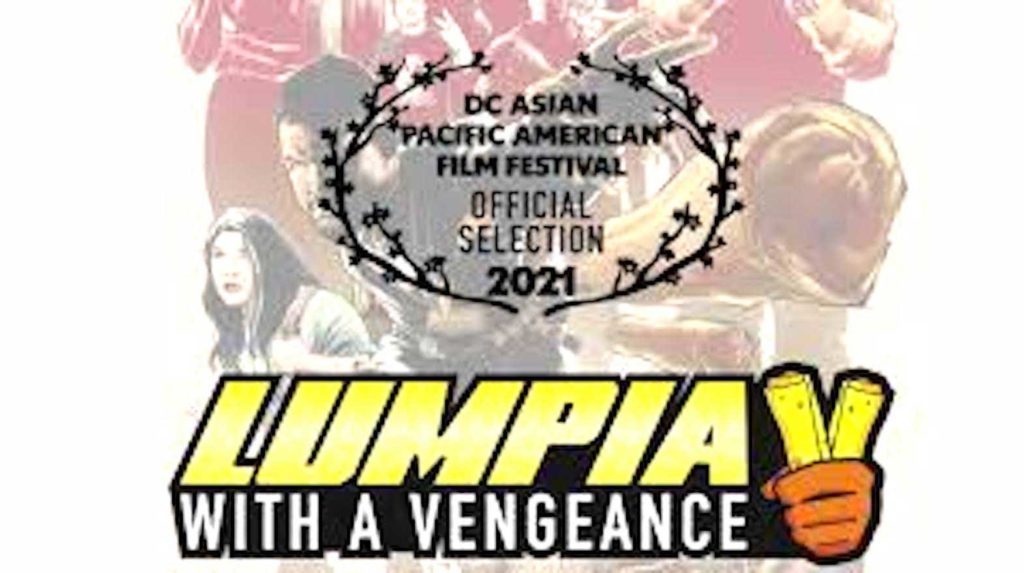 DALY CITY, California – In a crowdfunded action comedy, the lumpia-armed avenger resurfaces in Fogtown, teaming up with Rachel, a high school student, to prevent a crime syndicate from selling drugs masked as food.
"Nobody will get that! It's too Filipino!" That's what one unfortunate villain tells high school student Rachel (April Absynth) when she explains her crime-fighting name: Ate Hero is a pun on generational honorifics.
Director Patricio Ginelsa's rambunctious second feature is indeed very Filipino, but as with lumpia, everyone will want seconds.
In fact, Lumpia With a Vengeance is a belated sequel to Ginelsa's low-budget action comedy Lumpia (2003), which depicts students dealing with bullies at a predominantly Filipino high school in the San Francisco Bay Area.
With a bigger budget and an exuberant pop art sheen, Ginelsa follows up with his high school charges 18 years later—in comic book movie form.
Vengeance tracks a vigilante known as Lumpia Man (Mark Muñoz), who tries to protect his reputation from a crime gang that sells drug-laced versions of the Filipino egg roll that gives him his name.
Ginelsa makes a running joke out of mistaken culinary identity: News reports initially claim that murder victims have been found with taquitos sticking out of their mouths, but Fogtown's Filipino mayor clarifies the distinction for a press conference filled with reporters who still don't get it.
Comic book graphics introduce each character and punctuate fight scenes, and the sight of greasy, delicious lumpia being wielded as deadly weapons may seem silly. But despite that surface glitz, food is a powerful metaphor. When used for good, it unites people of different cultures; laced with drugs, it's a corruption of the culture.
Even without that subtext, Vengeance is a wild ride, with Muñoz, a former mixed martial arts fighter, as a strong and mostly silent presence.
Watch for genre veteran Danny Trejo as a rival drug lord.
For more information about Lumpia with a Vengeance, click here.