How to grow out bangs the right way
Wondering how to grow out the bangs you uncharacteristically cut last week? With the pandemic going on for over a year, quarantine and isolation periods can make people crave change. So maybe you wanted to try out something new and dragged a pair of scissors across the front section of your hair in a DIY attempt. That's not a capital offense.
Nobody is judging you for cutting your bangs a little too short or a tad uneven. Don't panic either. You won't need to clip your bangs out of your face until it grows back to the rest of your hair length. Knowing how to grow out bangs is pretty easy. The growing out phase may be a bit tedious at times, but you might find yourself having fun with the variation in hairstyles with bangs.
Bangs as a classic hairstyle
Existing for hundreds of years, bangs as a particular hairstyle has an interesting history. It is said to date back to the times of Ancient Egypt, wherein it was popular among nobles and common folk alike. Sometime in the 1600s, bangs were even deemed immoral as the church saw them as a sign that women who cut their hair to such lengths were on their way to commit mortal sin. Who knew a hairstyle could be so controversial?
Today, bangs are typically a symbol of existential crisis, a running joke among women of all ages. When a person gets bang trims, it can signify they want drastic change to happen in their lives. It's a pretty interesting notion to think about but not always true. Bangs are a true classic, and anyone can have them for whatever reason.
Growing out your bangs the right way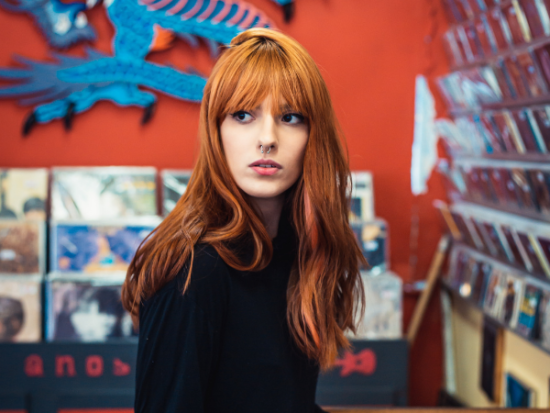 Deciding you've had enough of blunt bangs and short hairs getting in your face is the easy part. How to grow out bangs process is where you'll need to put in the work. It won't grow back overnight, as you already know. It will be half a year at most before it goes back to a length long enough for it not to be considered as bangs any longer.
Not to worry, you don't have to keep parting your hair with side-swept bangs. There are easy hairstyles and some tips that will help you with how to grow out bangs.
Phase One: A Few Weeks
The first few weeks after freshly cut bangs will be the most tedious. They are now a bit longer, so the shorter ends will continue to poke your eyes or escape your bobby pins. So don't grab those kitchen scissors just yet. Instead, grab some hair gel, your hairdryer, and a round brush. Start by applying the gel at the roots of your bangs, right by the hairline, while your hair is still damp.
Then blow dry it with the round brush. Make sure to make both nozzle and brush go forward or outward to create a body for the bangs. This should help curtain them and keep them from your eyes.
Phase Two: About a Month
After about a month, your bangs will probably have grown to an awkward length. It might be too long to wear down but still too short not to escape your French braids.
So instead of pining it to the sides of your head, use hair accessories instead. You can use headbands, hair clips, jeweled pins, ribbons, or anything of the sort. These will keep your bangs away from your face and stop them from slipping from behind your ears when you tuck them.
Phase Three: Two to Three Months
You're halfway but not quite there yet. Unless you decide to cut your hair into a bob, your bangs will have grown to a length that could become face-framing layers with the right styling techniques.
Try a side part and have your bangs follow that hairline. Spritz on some texture-boosting spray to give your hair a bit of body and volume. You can even try curling your bangs, so it better frames your face and neck.
Phase Four: Three Months and Beyond
Styling your hair at this point is now so much easier. The length of your bangs will be long enough to blend with the rest of your hair. However, if there are some uneven lengths, you can try hair extensions or simply hide them between your longer strands if possible. In addition, you can now tie your hair up completely or pull other hairstyles without any problems.
How long does it take for bangs to grow out?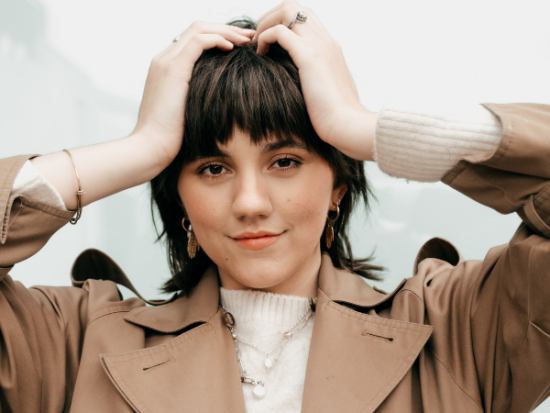 Hair growth can vary from one person to another. There are factors like lack of vitamins, too little of the natural oils found in the scalp, genetics, aging, and others that can affect how fast your bangs will grow out. It also depends on how long and thick you cut your bangs. Typically, it will take three to four months for bangs to grow out, but it may take less or more time for you depending on your hair type.
If you want to grow your bangs, and your hair in general, much faster, there are natural methods that may help. While there is no scientific evidence that backs up these methods, there's no harm in trying so long as you don't use ingredients that may harm your tresses.
Instead, try to gently massage and knead your scalp to stimulate blood flow and encourage hair growth. Stay away from drying ingredients and strong ones that may cause breakage. Taking vitamins rich in protein may also help.

Related Articles
How to Get Hair Dye off of Skin
Are bangs in style this 2021?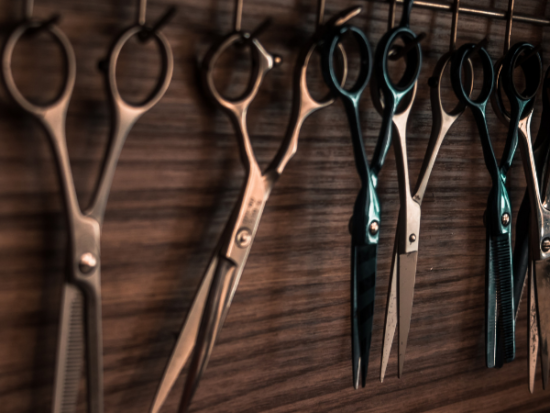 As mentioned before, bangs are a classic, so they never really go out of style, per se, but the latest styling methods vary. This year, '70s-style bangs are back, according to many fashion websites. These types of bangs are curly, bouncy, and usually follow the natural curls of your hair. There are also classics like curtain bangs which can be cut to suit and flatter any shape face.
If you're wondering whether or not you should get bangs but worried they might be too outdated, there's your answer. Not sure what kind of bangs would suit you?
Try looking up articles that will tell you what kind is best for certain face shapes. You can also work with your hairstylist to achieve your dream bangs. Of course, that is before you get tired of them and eventually grow them out.
Summary
Bangs come and go, much like most hairstyles. The interesting thing is that the shift in styles often mirrors the times and the people living in them. That's not to say bangs, or the process of how to grow out bangs should always be a political or cultural statement. After all, it is your hair, so whatever you decide to do with it is your business. Hopefully, if you've decided to grow out your bangs, this article has helped you with the tedious process.