Blogs
Advertising Disclaimer
Sponsored Advertising Content:

Advertorial or Sponsorship User published Content does not represent the views of the Company or any individual associated with the Company, and we do not control this Content. In no event shall you represent or suggest, directly or indirectly, the Company's endorsement of user published Content.

The company does not vouch for the accuracy or credibility of any user published Content on our Website and does not take any responsibility or assume any liability for any actions you may take as a result of reading user published Content on our Website.

Through your use of the Website and Services, you may be exposed to Content that you may find offensive, objectionable, harmful, inaccurate, or deceptive.

By using our Website, you assume all associated risks.This Website contains hyperlinks to other websites controlled by third parties. These links are provided solely as a convenience to you and do not imply endorsement by the Company of, or any affiliation with, or endorsement by, the owner of the linked website.

Company is not responsible for the contents or use of any linked website, or any consequence of making the link.
Must-read beginner's guides for your first psychedelic experience available on Psychable
Up until recently, psychedelic drugs were commonly associated with the rebellious counterculture movement of the 1960s. When the War on Drugs began in the 1970s, psychedelics were banned as Schedule I substances, categorized with more restrictions than some of the world's most dangerous and addictive substances.
A lot has changed in recent years. There has been a surge of interest surrounding psychedelics as both anecdotal and clinical evidence demonstrate these drugs' immense potential to be used therapeutically.
Psychable is helping to empower those searching for answers about psychedelic medicine by making available free guides and articles that can help alleviate fears surrounding first experiences.
The Psychable mission
Though psychedelics have a low potential for abuse and have indicated an array of potential benefits when used safely and in the proper context, the political move to make these substances illegal perpetuated a great deal of misinformation about their effects and safety.
"The legal landscape is beginning to shift along with the cultural mindset as more individuals seek alternatives to pharmaceutical drugs when they have been insufficiently effective and become more aware of psychedelic therapies," said Jemie Sae Koo, CEO of Psychable. "However, it can be challenging to know where to look for reliable, accurate information about psychedelic medicine or find practitioners experienced in the field."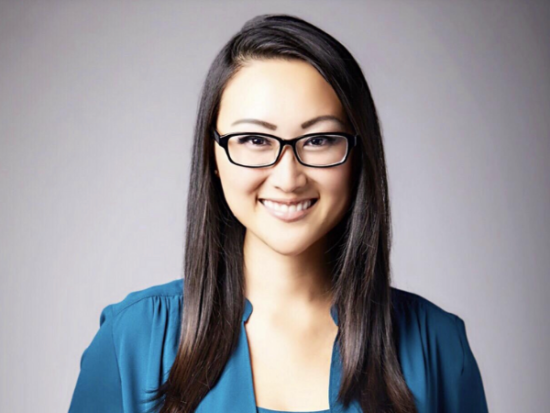 Jemie Sae Koo, Psychable CEO and Co-Founder
To address the urgent need for resources, Psychable offers a platform for connecting seekers with knowledgeable practitioners who are trained to guide their journey, as well as an online community for discussing psychedelics with other like-minded individuals. The vast array of articles and guides on Psychable make accurate, medically-reviewed information about psychedelics accessible for everyone.
Psychable mission: we empower individuals seeking the healing properties of psychedelics with practitioners, knowledge, and a community that legally supports them.
For those just beginning the process of exploration who have fears about a first psychedelic experience, Psychable has answers to the most common questions and concerns.
What are psychedelics?
The term 'psychedelic' is derived from Greek and means "mind-manifesting." Psychedelics are drugs that alter perception, states of consciousness, interpretation of meaning, and sensory experiences. The most common psychedelic substances are:
LSD (Lysergic acid diethylamide, known non-clinically as acid)
Psilocybin (the psychoactive compound in psilocybin mushrooms, known non-clinically as magic mushrooms)
MDMA (3,4-Methyl​enedioxy​methamphetamine, known non-clinically as molly or ecstasy)
Mescaline (the psychoactive compound derived from the peyote or San Pedro cactus)
DMT (N, N-Dimethyltryptamine, a psychedelic substance found in plants and animals and present in ceremonial preparations such as Ayahuasca)
Ketamine (an anesthetic now also used in psychedelic-assisted mental health therapy)
Ibogaine (a psychoactive substance found in the Apocynaceae family of plants)
For more information about psychedelics, read Psychable's A Beginner's Guide to Psychedelics.
What are the potential benefits of psychedelic medicine?
Psychedelic substances are being studied and used as medicine in the context of psychedelic-assisted psychotherapy. In this type of treatment, a psychedelic substance is of administration in a safe setting under the guidance of a knowledgeable practitioner.
"The effects of the drug help facilitate a more productive and meaningful psychotherapy session," explained Matt Zemon, Psychable Chief Strategy Officer, and Co-Founder. This often has lasting benefits with proper integration and cognitive-behavioral therapy (CBT) after the experience. "As opposed to many pharmaceutical medications for mental health conditions that must be taken long-term or sometimes indefinitely, psychedelic-assisted treatment typically requires only a few sessions to demonstrate symptom relief. Many people no longer meet diagnostic criteria for the condition after treatments are completed".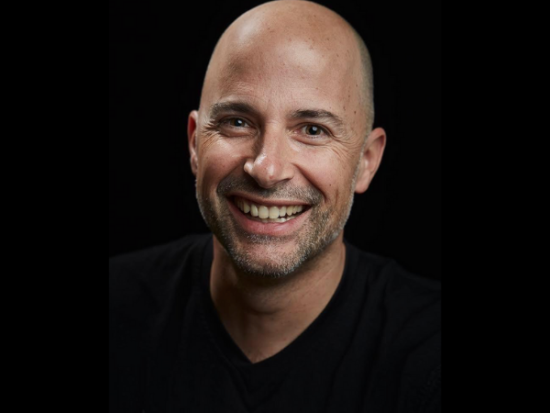 Matt Zemon, Psychable Chief Strategy Officer, and Co-Founder
For more in-depth information, read A Beginner's Guide to Psychedelic Therapy and A Beginner's Guide to Psychedelic Integration.
Ketamine is currently FDA-approved for use with treatment-resistant depression after having been granted Fast Track and Breakthrough Therapy designations during trials. A growing number of specialty clinics across the country offer this psychedelic-assisted therapy. This is administered intravenously or with an inhaler under the guidance and supervision of trained practitioners.
MDMA
MDMA is in Phase 3 trials and has been designated a Breakthrough Therapy to treat post-traumatic stress disorder (PTSD). PTSD has been challenging to treat thus far because symptoms like emotional avoidance often prevent individuals from engaging, hindering psychotherapeutic progress. MDMA produces effects that reduce the fear response and increase feelings of openness, peace, and empathy, which allows those who suffer from examining the source of trauma with minimal potential for a negative reaction during a psychotherapy session.
In 2020, psilocybin was legalization by popular vote for therapeutic use in the state of Oregon. This was then creating a directive for the Oregon Health Authority to outline a state-licensed program by 2023. Though it remains illegal on a federal level, advocates are hopeful that this legislation will open the doors for other states. Then, to follow suit as research continues to yield discoveries about the therapeutic benefits of psilocybin.
Studies continue to explore the potential for additional therapeutic applications of these psychedelics—others for treating mental health conditions such as depression, anxiety, substance use disorders, and more.
Common fears about first psychedelic experiences
Because there has been misinformation and misconceptions about psychedelics in the past, it is reasonable that people who have not had experiences with psychedelics might have particular concerns.
Negative or frightening experiences
One of the most common fears about psychedelics is the potential for a "bad trip." A bad trip is an experience that is frightening or overwhelming somehow. Though it is possible for a person to become anxious, uncomfortable, or experience unpleasant hallucinogenic effects, the context of psychedelic use has an important influence on the likelihood of such an occurrence.
Should challenging effects arise, it is worth noting that many people emerge feeling that their difficulty at that moment had an ultimately positive outcome. One study found that 84% of people who reported a "bad trip" retrospectively view the experience as favorable and see it as having had a positive impact on their path forward.
Psychedelics tend to yield positive, mystical, and transformative experiences. This is all while being used in a safe and supportive setting, with the correct dosage determined by a practitioner. It is essential to set an intention for your psychedelic journey and reflect upon it before the session. Additionally, a positive, peaceful mindset might help influence the effects.
For more information, read Psychable's Setting Your Intention and Psychedelic Set and Setting.
Fear of overdose or addiction
Generally, psychedelics work differently than narcotics and most drugs of abuse. Despite the unfortunately common abundance of misinformation, there have been no documented overdose cases from psilocybin or LSD. There is no evidence of long-term effects from these substances, and they are not physically addictive. In fact, LSD and psilocybin are of exploration as treatments for substance use disorders.
There can be certain risks of dependency or complications from large doses or misuse of other psychedelics in rare cases. With that in mind, it's important to research any substance. Also, be aware of these factors and work with a knowledgeable practitioner. Psychable has straightforward answers.
Psychable guides
To help dismantle misinformation and guide individuals new to the psychedelic space, Psychable has created many guides that give a comprehensive introduction to the most common psychedelics.
Psychable has beginner's guides for each psychedelic substance that make the science accessible. It also provides a wide range of information, including potential benefits and risks, possible side effects, history, study findings, and anything else you need to know. Some of the most popular beginner guides include A Beginner's Guide to Psilocybin/Magic Mushrooms, a Beginner's Guide to LSD, A Beginner's Guide to Ketamine, and A Beginner's Guide Microdosing.
There's so much more.
Psychable welcomes you to join their community of members. These members seek practitioners of experience and safe, open dialogue about psychedelic medicine as discoveries continue to emerge. There is so much more to learn in their collection of articles and resources.
Disclaimer: This article is the author's personal opinion, which may differ from the "official" statements or facts.