DesignBro Turns Your Graphic Woe To Design Woah
Having trouble with graphic design? DesignBro has your back!
Let's face it. Whether you're launching a startup business or writing a stellar album, you need specific expertise.
Nevertheless, you need to sell your product or service. What's more, you'll have to stand out among the myriad of competitors online.
The solution? Simple yet effective graphic design.
Your brand's homepage design must reflect your company's goals and identity. More importantly, you need a unique logo that sticks to customer minds.
Despite the age-old adage, people judge books by their covers. If you want to launch your new book or album successfully, it needs a great cover.
Though like most people, you probably can't draw. You've dedicated yourself to your preferred fields, but art wasn't one of them. Admit it. It's okay!
DesignBro can cover all your graphic design needs.
What is DesignBro?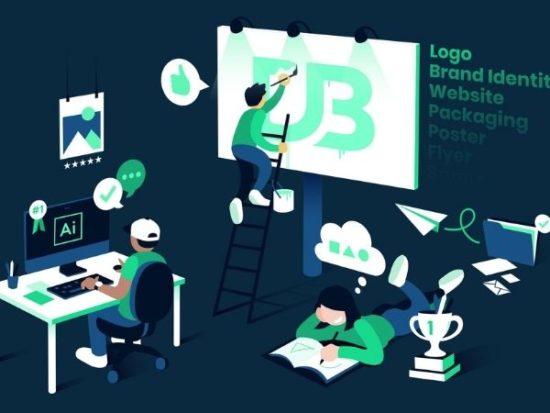 DesignBro is an online graphic design marketplace that connects clients with the best designers worldwide.
The visionaries Christiaan Huynen and Pieter-Jan Hoogendijk founded the company in 2016. You'll find the DesignBro home office in Amsterdam, Netherlands, and another branch in Cork, Ireland.
DesignBro prioritizes quality over quality. The company requires such high standards that it has only approved 5% of applicants.
Their stringent hiring process ensures you get only the best designers for your needs!
What's more, DesignBro's' central hub lets you monitor your projects with ease. It's a safe place that allows you to coordinate directly with designers and secure design assets.
With top-notch technology and expertise, DesignBro can assist with your graphic design woes.
Logo Design
When you think about the best companies, their logos inevitably comes to mind.
Most people dismiss them as simplistic images plastered on every brand. They know they'll find golden arches on their favorite fast food joint, then move on.
In contrast, you and other professionals acknowledge how a simple "swoosh" could elevate a shoe brand to greatness.
Of course, you want your brand emblazoned with an iconic logo!
Thankfully, DesignBro can aid in designing your logo:
Choose among 3-10 logos
Select from a wide variety of unique, modern, and minimalist designs
Receive only original designs made just for you
Crafted by DesignBro, top-notch designers
Money-back guarantee
Even better, get the best logo for your brand in just 3 steps:
Creative Brief – Specify your needs by choosing from inspirational logos and providing details of your brand identity. DesignBro will also ask about your business and target demographic to understand your needs clearer.
Connect With The Designers – Upon receiving your first designs, communicate with the designer. You may provide feedback and collaborate directly, so your logo effectively represents your business.
Finalize Your Logo – Then, you get to pick 3 designer finalists who will further improve your selected logos. Finally, choose your winner so that they can submit your production-ready files.
The whole process ensures you get the best quality as soon as possible. More importantly, your business needs are prioritized every step of the way!
Packaging Design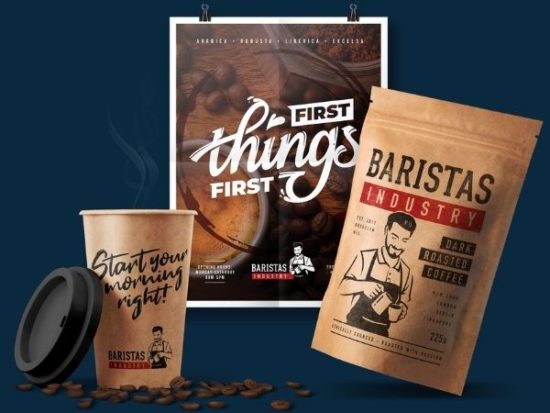 Go to your favorite supermarket, and you'll find a sprawl of never-ending aisles.
There are countless brands for every product, each with its variants. Isn't it surprising how people aren't overwhelmed by the staggering number of choices?
Yet, this doesn't deter the shopping experience for you and everyone else. Why?
Because your eyes immediately scan for your favorite brands. More often than not, their packaging enables a ketchup brand to stand out in every food section.
If you want your goods to stand out, good packaging won't be enough.
Fortunately, DesignBro can assist with packaging design, so your product boxes fly off store shelves:
Select from 3-10 packaging concepts
Designed by the best pro designers
Receive tailor-made designs for your products
Money-back guarantee
Follow DesignBro's' step-by-step process for the best packaging design:
Describe Your Pack – DesignBro provides clients with a simple guide to understand their needs better. Answer the questions step-by-step to let the company assist you.
Check The Designs – Afterward, you'll receive design prospects from experience packaging designers. You may communicate with them to voice out any needed changes or feedback.
Select Your Final Design – Lastly, pick your preferred design to receive all its corresponding open files. These will enable you to reproduce the packaging. Moreover, you'll own full copyright, and you may allow other designers to apply modifications.
You get to track your project's progress and communicate with designers at every step. By the end, your product gets the best packaging design it deserves!
Website Design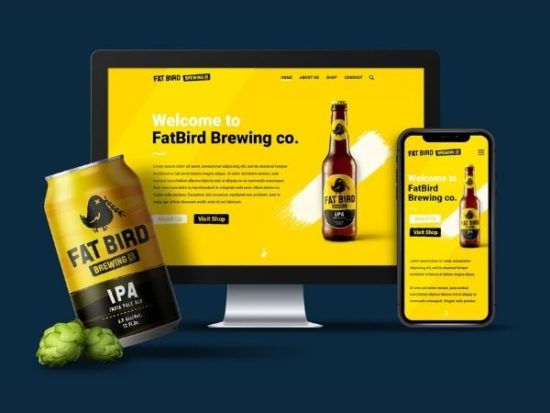 Every reputable brand has its signature home page.
This website introduces people to your brand. Moreover, it concisely informs about your products and services.
Even its design lets people know about your company. Link placements, media, color schemes, and other aesthetic factors say a lot about your business.
Without a doubt, your website must be the best and nothing less.
Thankfully, DesignBro provides the high-quality web design your brand deserves:
Choose among 3-10 website designs specifically made for your brand
Receive works from only the best web designers
Commendable website design at an affordable cost
Money-back guarantee
Here's how you can get the best website with DesignBro:
Creative Brief – Tell DesignBro what you need by describing your company, intended audience, and brand identity. The company will let you choose from inspirational website designs so that they can get a better picture of your business needs.
Connect With The Designers – Then, you'll receive your first website designs. Share feedback and collaborate with the designers to get the best website.
Choose A Winner – You'll eventually pick your design finalists who will perfect your website. Finally, you may select a winner who will submit your complete files.
At every step, you get to coordinate with designers and monitor their progress. As a result, you get a quality website that represents what your company is all about!
And More
Beyond website, packaging, and logos, DesignBro assists with other types of graphic design projects.
For instance, the company can help build your brand identity to resonate better with your customers.
DesignBro could help with your marketing campaign as well. If you want to advertise on social media, they can create the best banner ads for Facebook and Twitter.
In contrast, the company can design materials for traditional marketing, such as posters and flyers. DesignBroalso creates covers for albums, magazines, and books.
Your online presence may start from your home page, but it must spread on social media as well.
Knowing this, DesignBro creates the best Facebook, Twitter, and LinkedIn pages for their clients. What's more, they could design your YouTube channel or even your Instagram posts.
Even better, they've adapted their services to the work-from-home trend. If you want a professional background for business Zoom calls, DesignBro has your back too!
Start Your Project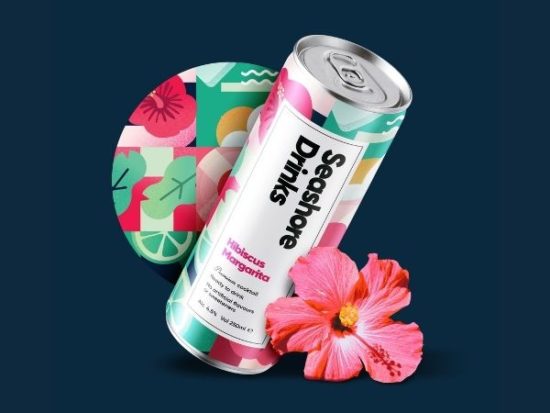 Your first project with DesignBro begins with a few clicks.
Visit their homepage, then click "Start Your Project Now." This will redirect you to another webpage where you can select from their services.
Then, click on the option that matches your needs to open the corresponding webpage. It will elaborate on the services, prices, and FAQs.
How DesignBro Works
More importantly, you'll find DesignBro's step-by-step process:
Creative Brief – DesignBro will ask a series of questions about your company and its needs. This will enable the company to serve you effectively.
Receive Initial Designs – Then, DesignBro will select suitable designers based on their portfolios. They can't see each other's works, though, so you're assured of unique and creative designs.
Select Final Design – Later on, you'll receive their designs so that you can rate and comment on them. You may communicate directly with the designers so that you can get the best results.
Pick Your Winner – Eventually, you may pick 3 finalists who will further improve their work. After some time, you may select the winner. Then, they will submit your production-ready files, and you get full copyright.
As you may have noticed, the DesignBro process promotes competition among the designers. This encourages them to create their best work, so you're guaranteed only the best designs.
Furthermore, you may monitor the entire project closely using DesignBro online platform. This further ensures you get the intended results from designers.
This collaborative and competitive process enables the utmost quality you'd expect from DesignBro.
DesignBro Mission & Vision
DesignBro offers top-tier quality in line with its mission and vision.
The company believes in fair compensation for workers and reasonable prices for clients. DesignBro wants creative talents across the world to receive proper payment for their services.
On the other hand, it asserts that businesses worldwide must have affordable access to high-quality graphic design.
DesignBro aims to expand the gig economy and the platform industry while maintaining quality.
The company intends to improve the lives of its designers, changing their livelihoods in a single generation.
DesignBro upholds these beliefs as the pillars of their goals for clients and designers. Ultimately, these will help achieve a better future for both sides.
Final Thoughts
DesignBro provides your graphic design needs today so that it can create a better tomorrow.
The company offers a wide variety of graphic design services from the best designers around the world.
You get to choose from their designs, so they're incentivized to create their best works. What's more, you may collaborate with them for the best possible results.
This process allows DesignBro to provide affordable and excellent graphic design. Moreover, it enables talents worldwide to showcase and earn from their work.
Ultimately, DesignBro wants to provide affordable graphic design for businesses and respectable pay for designers.
If you have graphic design woes, look for DesignBro.