LOOK: The world of cosplay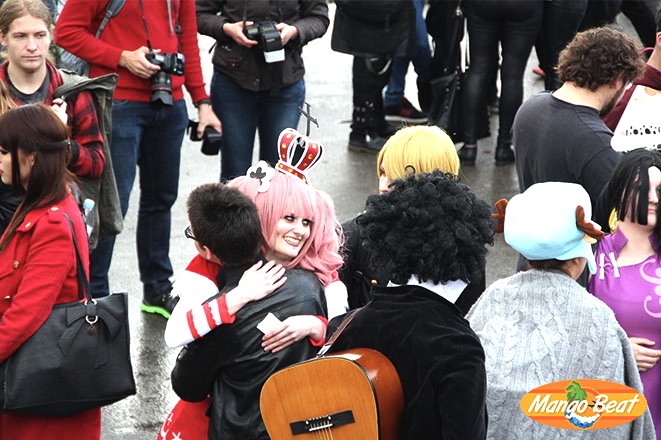 You may have seen them in malls or at big events. Lots of colorful accessories, weapons, armor and sometimes even weapons or animal appendages. Some costumes you might recognize from age-old series that may have been revived or popularized again. Others may be from obscure comics and TV shows you haven't seen or even heard of.
Cosplayers come in many shapes and sizes and hail from many corners of the world. With the introduction of the Internet and social media, the trend has grown more and more during the last few years than it ever has before. But what is cosplay and what is it about? We look into the subject so you can better understand what this global phenomenon is all about.
History of Cosplay
Costume play can be traced as far as the pre-20th century when costume balls and masquerades were at their prime. People would don masks of different designs, from ominous ravens to luxurious Venetian carnival masks. It wasn't until the 1900s that costumes based on pre-created fictional characters were seen, with a couple dressing up as characters from an old comic strip "Mr. Skygack, from Mars."
Since then, participants of comic conventions and certain special events would often dress up as their favorite characters to show their love for a series by bringing a part of it outside the pages or screens. In the year 1984, a man by the name of Nobuyuki Takahashi first coined the word "Cosplay" (Costume + Play) and reported about it back in Japan, encouraging the locals (who had had a costume-wearing community since the 1970s) to bring this activity to their own conventions and events.
Cosplay on a Global Scale
With social media exploding across the world, it was only a matter of time before the cosplaying groups would connect and wow the world with their creativity and impressive handiwork.
To some cosplayers, dressing up as their favorite characters can evolve into much more than just a hobby. It can become a calling or occupation, with some turning their costume-making skills into a paying business or top cosplayers modeling their looks for video game, movie or comic book promotions as well.
With the swell of these top-tier costume artists swirling across the geek and pop culture-ridden Internet these days, even those who have never even heard of cosplay want a chance to show off their love for their favorite characters and series.
What do you think of cosplay? Would you give it a try? They say that "mimicry is the highest form of flattery" and it couldn't apply to anybody better than the thousands of cosplayers strutting their stuff across the world in appreciation for all things creative, geeky and fun.
****
Mango Tours is a provider of quality, affordable and convenient travel services that include low-priced airline tickets, customized Philippine and International Tour Packages, Cruises, Land Transfers, and more. Visit www.mangotours.com to know more about its latest promos and travel offers.