Ways to Champion Diversity and Inclusion in the Workplace
The topics of diversity and inclusion are highly polarizing. In the workplace, this manifests most glaringly in human resources and hiring practices. But for all the opposition to diversity, the fact remains that there are multiple benefits to an inclusive culture, both from a societal and economic perspective.
Companies that embrace diversity in the workplace are twice as likely to meet and exceed financial goals. They are also six times more likely to advance and six times better at anticipating and accepting change. Every employee in a diverse team also generates 30% more revenue and enjoys 35% better results compared to homogenous organizations.
Even with these impressive numbers that highlight the advantages of diversity, a study showed that only 57% of companies employ hiring strategies that draw in diverse talent. This is a big blow to the other 47% since 67% of job seekers gauge a company's acceptance of diversity as a factor in applying.
Take Courses about Diversity
The big question now is why is diversity still an issue if the advantages are so apparent? The quick answer is conscious and unconscious bias. While workplaces are generally moving in the right direction, changing mindsets, discriminatory beliefs, and culture take time.
Until the day companies become 100% committed to diversity, you can take your own steps to unlearn your own biases through these free online courses on diversity and inclusion.
Understanding Diversity and Inclusion by FutureLearn
This FutureLearn course teaches about diversity and helps develop your knowledge and understanding of it. Diversity is more than just race ethnicities and national origin.
This course breaks down the definition to include criteria such as age, religion, and many others. It also provides you the tools that foster an open environment that welcomes all.
Diversity and Inclusion in the Workplace by Coursera
This Coursera course explores the contradiction of diversity. On one hand, we need to hear and see things that are different from what we already know to benefit from diversity. However, hearing and seeing differences triggers a reflex of discrimination.
This course sheds light on this paradox to understand its dynamics, manage it, and channel the potential of diversity into actual innovation in the workplace.
Gender and Sexuality: Diversity and Inclusion in the Workplace by Coursera
This is another course by Coursera which explores sexual and gender identities and what the term LGBTQIA really means.
Using a variety of interdisciplinary concepts, tools, and methods, the course explains how sex and gender play an important role in the experience of culture and the workplace.
This course also opens up the topic of gender expectations and how this concept affects all professions and the understanding of the world in general.
How Leaders can Champion Diversity and Inclusion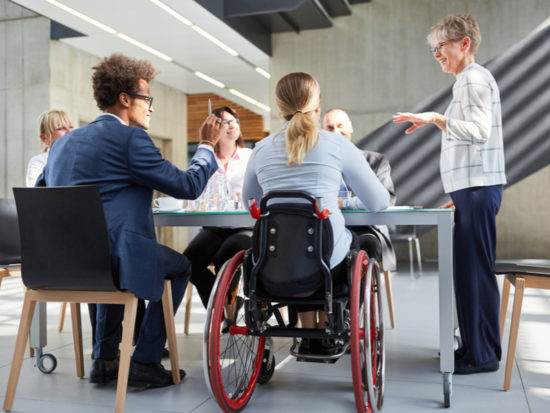 There are also specialized courses towards managers to help shed biases and create a sense of belonging in the workplace.
Leading With Effective Communication (Inclusive Leadership Training) by edX
This course by edX teaches managers specific approaches, frameworks, and tools for effective communication. The course also teaches how communication supports an inclusive leadership style.
It also sheds light on strategies to create a safe space of authentic communication and employee engagement.
Managing People: Teamwork and Diversity by FutureLearn
Lastly, this course by FutureLearn teaches leaders to consider how teams are composed. It takes into account the reasons why diversity and inclusion in the workplace are essential for increased productivity.
The course also teaches the necessary management strategies to reach this goal.
Expand Your Definition of "Diverse"
The headlines today focus on the importance of being ethnically diverse. However, diversity also refers to ethnicity, gender, age, appearance, religion, gender identity, sexual orientation, education, and political beliefs.
Awareness of the different meanings of diversity and inclusion creates a holistic picture of what it truly means to have a diverse workplace and gain the benefits of such a mindset and space.
Clear Your Mind of Stereotypes
There are concrete ways you can become a champion of diversity and inclusion today. You can be explicit about having a zero-tolerance policy for discrimination and accommodate people with physical impairments and different religious needs.
As a manager, you can also remove the requirement that your candidates should only be from prestigious schools. Talented hard workers can be found everywhere. Being open to their applications can only benefit you and the company in the long run.
During interviews, it is important to enter the room without stereotypes. Allow applicants to present themselves as authentically as possible before jumping to conclusions about their skill level, work ethics, and abilities.
Strive to Empower Women and Minorities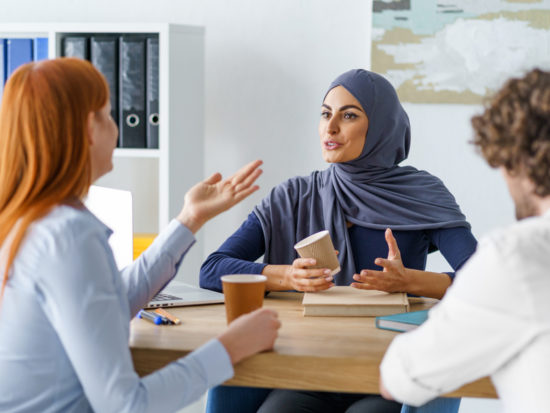 Women empowerment, as well as the empowerment of other minorities, is needed in the overhaul of the corporate culture. The good news is that there are some easy wins that you can apply today. Some of these include fair compensation to reduce the gender pay gap.
Diversity and inclusion also mean literally listening to the contributions of women and minorities and to take these recommendations seriously. It is not just about having a seat at the table. It is about having opinions that matter and recognizing it as such.
Another simple way to shed your bias is to ask questions. Do not allow preconceived notions and assumptions to dictate your thoughts. If you are not sure, there is hardly any downside to asking a question.
For example, asking a person what pronoun they prefer opens up communication, clears up any possible misunderstandings, and fosters trust between workmates almost instantly.
Summary: Why is Diversity Important?
A flowing stream of ideas from people of varied backgrounds opens up possibilities for the company. Such a space communicates to workmates that they are valued and that their expertise carries weight in the decisions of the company.
This, in turn, creates an atmosphere of respect that fosters productivity that vastly improves a company's bottom line. In the end, becoming a champion of diversity benefits all.