Cannabis Dispensary Long Beach
If you find yourself looking for a cannabis dispensary in Long Beach, California, chances are there are more than a dozen to choose from. Looking up "cannabis dispensaries near me" doesn't always guarantee shops with quality products and good customer service.
There are states that allow for the legal consumption, production, and distribution of recreational marijuana. Nevertheless, it can be quite the challenge to look for quality cannabis dispensaries especially in a state as big as California.
Luckily, the most popular cannabis dispensary in Long Beach is located in the heart downtown and is easy to find. Out of towners and locals love this dispensary.
For your one-stop cannabis experience, allowing you the opportunity to learn and explore the world's most amazing plant, Haven is the place to go.
Cannabis Shop: Haven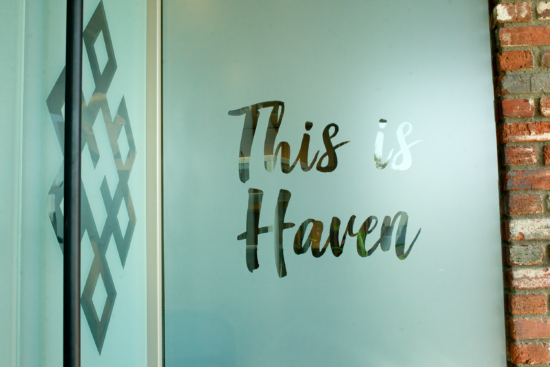 With the recent changes in cannabis laws all over the country, it comes as no surprise that the general public has continued to support many cannabis dispensaries both in their local community and in areas that are well known for their cannabis products.
Over 1,500 retail stores and dispensaries in the country are flourishing because of the massive support from locals and tourists. This not only helps the business owners but boosts the local economy as well. Though not all dispensaries are made the same, some of the best ones are found to be always fully stocked with a plethora of cannabis consumables, ready to cater to eager cannabis lovers.
Whether it's flowers, tinctures, edibles, or vape products, Haven's licensed cannabis dispensaries are one of the most well-stocked go-to's for all things cannabis in Long Beach, California, so much so that you'll feel like a kid in a candy store.
With its high-quality products and a safe, clean, and modern establishment, Haven has gained quite a number of loyal customers.
Haven Society: Loyalty and Rewards Program
Haven does an exceptional job of rewarding its loyal customers with Haven's nearest cannabis shop in Long Beach. Its new and improved loyalty rewards program is Haven Society.
For every dollar spent on Haven's products, you will receive 2 points that can be used to get some amazing cannabis products.
Accumulated points can be spent on featured cannabis products that rotate weekly. The higher the points, the bigger the reward, of course. Freebies for customers on their birthdays are also a special perk of being a part of Haven Society.
To register, you will simply provide your phone number while checking-in or making a purchase and you will receive a text message with a link to your Haven Society rewards wallet. There, you can view your points balance and the different cannabis products you can redeem your points for. With every purchase made, a link to your rewards wallet will be sent as well.
One caveat, however, is that in order to redeem points, you must make a $10 minimum purchase. This has something to do with the laws around free cannabis in Long Beach and California.
Knowledgable Budtenders
While curating a safe space for the local cannabis community to come together, Haven's cannabis dispensaries in Long Beach pride themselves on their well-trained and friendly guest experience specialists. They are more commonly known as "budtenders."
With over 50 brands of cannabis products, this dispensary in Long Beach has a wide selection of flower, edibles, vapes, CBD essentials, cartridges, pre-rolled joints, and much more. They are stocked with numerous types of strains, including Indicas, Sativas, and hybrids.
Scattered across Haven's four (soon to become five) locations in California, these knowledgeable budtenders are ready to assist customers at any given time during store hours. They make sure to provide a personalized experience so customers are confident in what cannabis products they are purchasing.
If you are unsure about Haven's quality, simply search for "cannabis dispensaries near me" should you find yourself in Long Beach, California. Guaranteed, they are sure to be on the top of the list.
With so many locations around Long Beach, it's no wonder both locals and tourists alike frequent these cannabis dispensaries.
Community Events
Aside from the high-quality products, friendly staff, and the rewards program, this cannabis shop commits to serving its local community. Customers love Haven because the company is genuine in giving back and lending a helping hand.
Memorial Day Sale (May 31)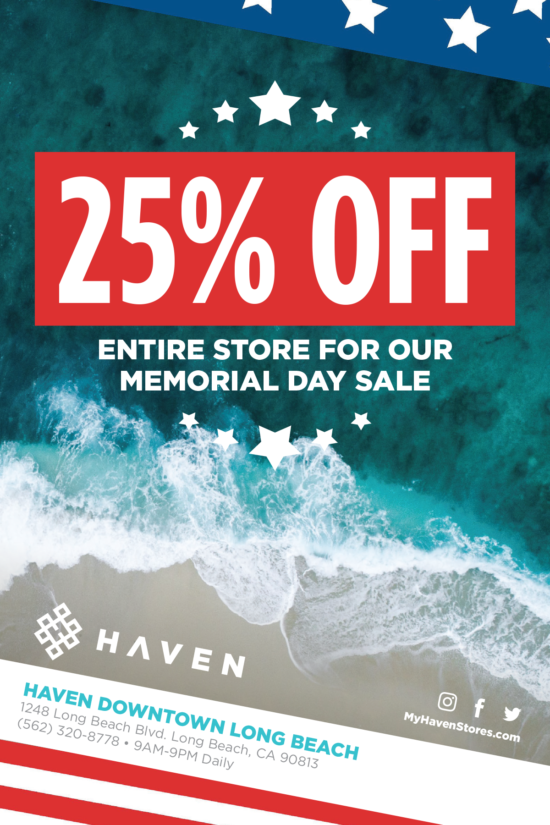 Haven will offer 25% off on all products, except for Stiizy and Dank Hookup products. This is a convenient sale, where customers can get their cannabis fix at a great discount, no matter what their preference.
If you've already made a commitment to stay at home, Haven offers delivery services to select areas.
N95 Mask Fundraiser (May 23 to June 3)
As part of its response to the on-going global pandemic, Haven has also pledged to donate thousands of N-95 masks to the Long Beach Veteran Hospital. From May 23rd until June 3rd, customers who donate $3 will be providing an invaluable N-95 mask to a front line worker.
As a thank you for doing so, they will be able to take advantage of some great deals on products from some amazing brands.
Haven continues to involve itself with the local community and give back. They don't simply serve the best quality cannabis products, but they consistently give back to the community that supports them.
Weekend Flash Sales (Coming Soon)
Haven gives you something to look forward to with its upcoming weekend flash sales. The brand will start offering "flash" sales for products. To consumers who have been stuck inside under lockdown, they can make their purchases here.
What's great about these weekend flash sales is that they plan to do it for categories on different weekends. So if you're a connoisseur of flower or vapes or whatever, you'll know when it's the right time to make a trip to the store or place your order online.
Cannabis Dispensaries Near Me
Haven provides quality cannabis products at well-kept dispensary locations. This will make customers feel right at home while having the best cannabis experience.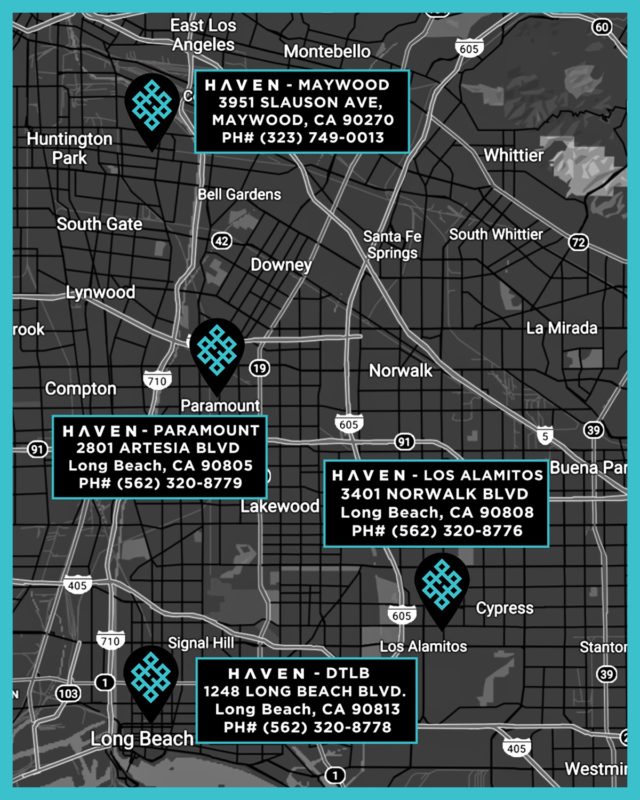 One review on popular rating app Yelp reads, "This is a clean modern store with a wide selection. They have great customer service and a great selection of products." With four currently open locations and another one in the works, Haven stores are in convenient locations in Southern California.
Haven Dispensary Locations
Haven Los Alamitos, on Norwalk Blvd, is the first of the company's Long Beach shops. Opening its doors in 2019, Haven Los Alamitos is also conveniently near Lakewood and the Long Beach Airport, making it convenient for easy access to locals and visiting tourists.
Starting operations in 2020, Haven Paramount is easily accessible from the 91 freeway at the Paramount exit. With ample parking space and 24-hour security, customers can have a safe and speedy transaction with Haven. Their trustworthy budtenders are ready to help out at a moment's notice.
East Slauson Avenue in Maywood is also home to one of Haven's locations. With a clean, modern interior and fully stocked shelves, customers leave satisfied, but keep coming back for more. The staff at this cannabis store can help first-timers discover the myriad of cannabis products and identify the products best suited for them.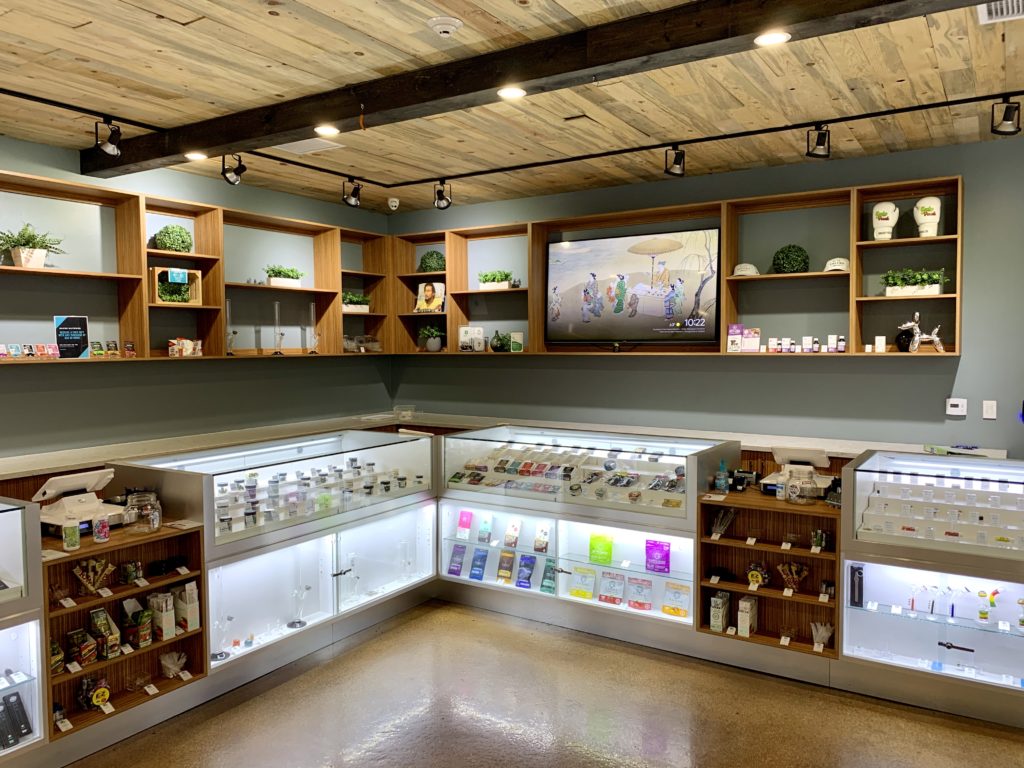 Located in the heart of Long Beach, Haven's Downtown dispensary isn't without its charms. Decorated with art from local Long Beach artists and having the largest selection of products throughout the store, Haven DTLB is brimming with vibrancy, like how the storefront's mural greets customers from the get-go.
These cannabis dispensaries in Long Beach all have a massive and extensive selection of the best available cannabis products. That, along with the promise of an enjoyable customer service experience, will add some excitement to your cannabis journey.
Related Articles
Cannabis Dispensary Online
In a bid to maintain social distancing measures as mandated by the local city and state governments, Haven is offering curbside pick up and delivery options. After placing an order online, the shop will have your order ready for pick up within 30 minutes or less.
Customers can claim orders at specially marked curbside pickup parking spots. If you're ordering delivery, you will get updates where your driver is at until they are at your doorstep.
If you decide to move forward with a curbside pickup, a Guest Experience Specialist will meet you at your vehicle to complete your purchase. These specialists are cannabis experts and can answer any questions you may have in case you need some help with your order. Additionally, you may also browse the store's menu from the safety of your car.
We are now delivering in #LongBeach and surrounding areas! Place your orders online at https://t.co/HLBqyVErFU and let us come to you 💙 #FindyourHAVEN #CannabisDelivery pic.twitter.com/pwSMMu1zkc

— MyHavenStores (@MyHavenStores) April 27, 2020
Currently, there are no online options for payment. Budtenders and specialists will assist you in completing your transaction with your preferred payment method to complete your purchase. Deliveries are available in select areas in and around Long Beach.
Learn More About Haven: FAQs
With the ever-expanding world of cannabis, questions are always bound to arise especially for first-time users. Haven provides a more detailed list of the most common questions when purchasing from them, including cannabis laws in California, ID requirements, and delivery details.
Does Haven accept out-of-state IDs?
Haven accepts out of state IDs and all government-issued IDs as long as they are valid.
The 2018 Adult Use of Marijuana Act allows for the legal production and consumption of cannabis in the state of California by legal adults aged 21 years of age or older. This means any adult can legally purchase cannabis without a medical card as long as they have identification cards as proof of age.
Can I shop from Haven with just one ID?
Haven accepts a driver's license or passport. The dispensary requires medical recommendations for medical marijuana. If customers are over 21 years old, it is not needed.
For legal adults at least 18 years of age but younger than 21, the dispensary requires a recent physician's recommendation or be identified as a Primary Caregiver before allowing purchase.
Can Haven deliver to my area?
Haven offers delivery for certain areas. To see if Haven delivers to your area, kindly check your zip code.
Haven may deliver any commercial or residential address. They send notifications when the order is ready for transit or has arrived. To place an order online, simply click on the Delivery option at the top-right of Haven's website.
Does Haven accept credit card payments?
Haven accepts all debit or credit card transactions. However, they charge an additional $3 processing fee. California requires all legally licensed dispensaries to charge tax and Haven is no exception.
For all your cannabis needs, this Downtown Long Beach cannabis dispensary is a must-see and must-experience for any and all cannabis lovers.