Can You Buy the Best CBD on Amazon?
Why or why not CBD on Amazon?!
Amazon is one of the biggest e-commerce platforms not only in the United States. It is also famous in other countries as well. People often flock to Amazon to purchase everything from basic necessities such as food and clothes to supplementary needs. Can users buy the best CBD on Amazon too?
Due to the many available products on Amazon, many opt to buy in bulk to avail of better deals and offers. This includes free shipping and discounts.
Though you can still purchase CBD on Amazon, there is a hefty process of nitpicking the labels to make sure that you get your money's value.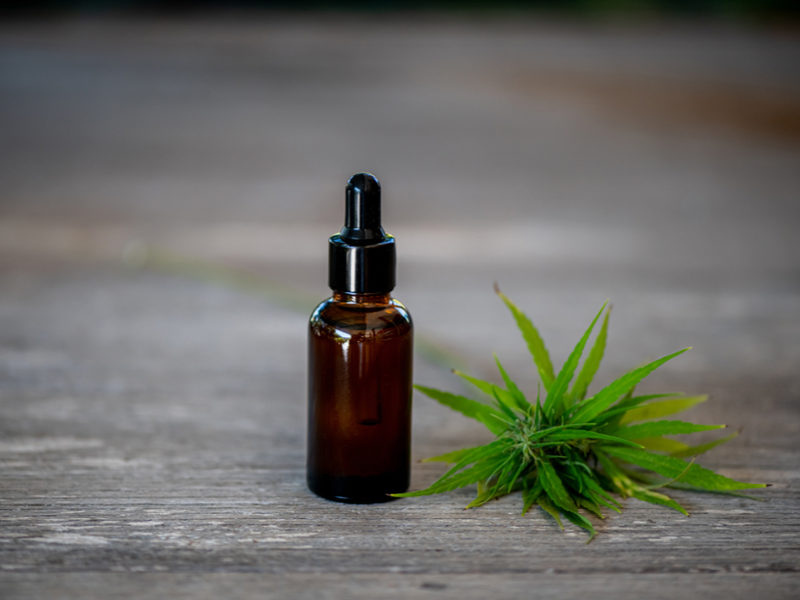 With the legalization of industrial hemp in many states, products derived from cannabis have steadily been on the rise. Cannabidiol is one of the hundreds of active cannabinoids present in cannabis, especially in hemp plants.
Unlike the equally popular cannabinoid THC, cannabidiol has no psychoactive properties. Thus, there is no danger of abuse or dependency when using it. However, Amazon still tightly regulates the selling of CBD and labels them under contraband of drugs and other paraphernalia.
Amazon has a list of contraband products in its Rules and Regulations, including the rising trend of cannabidiol-derived wellness products in the health community.
Most Amazon resellers label these products as "hemp oil extract" or "hemp seed oil" under fatty dietary supplements. There is a big difference between hemp oil and CBD oil, namely the presence of actual cannabidiol in the products.
Hemp seed oil is extracted by pressing the hemp plants' seeds using pressure machines while CBD oil is extracted by separating extracts from the flowers and leaves of hemp via steam, distillation, or CO2 extraction.
While hemp seed oil also has its own list of health benefits including treatment of eczema and other skin problems, it is wholly different from CBD oil. Hemp seed oil is likely to have no cannabidiol content in its products.
CBD oil is used to help treat different health conditions from serious conditions such as Dravet syndrome to milder health concerns. These range from chronic pains, anxiety, and sleep.
The FDA hasn't approved any over-the-counter CBD products. Likewise, these statements have not been evaluated by the Food and Drug Administration (FDA).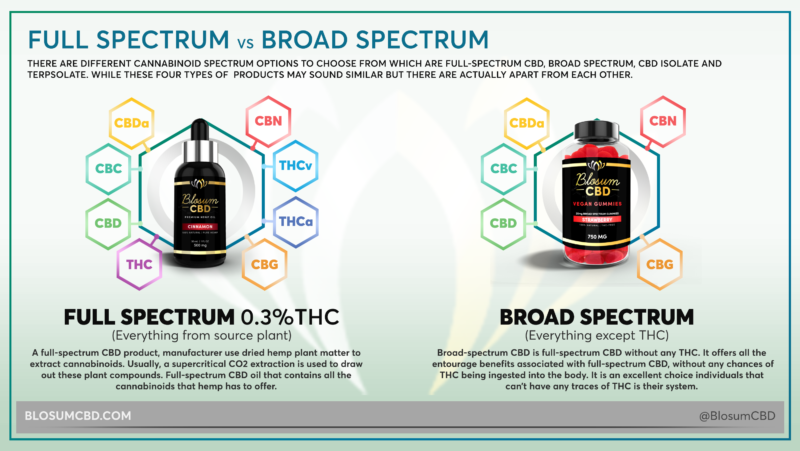 When purchasing any CBD-infused product, it is important to know their content and if everything is clearly stated on the label. This is the most pressing issue when buying CBD on Amazon. Oftentimes sellers label their cannabidiol as hemp extract in one form or another.
There are two formulations: Full-spectrum and Broad-spectrum. Full-spectrum CBD contains complete, unfiltered extract from the whole plant. It includes less than 0.3 trace amounts of THC content, as per the legal amount according to federal law.
Broad-spectrum CBD oil, on the other hand, also includes other cannabinoids such as CBG and CBN with their own health benefits, terpenes, and flavonoids, except THC.
Read More: CBD Oil for Dogs
To make things simpler, hemp seed oil is a food product, not a wellness product. They are commonly used as a food ingredient. On the other hand, cannabidiol is taken as a supplement.
There's a high likelihood that hemp seed oil contains little to none of the CBD content you're looking for. Be sure to read labels or ask the seller directly before placing an order.
Legit CBD oil products will have its content clearly stated in their ingredients label. The best-selling CBD companies also perform third-party lab testing to ensure curating pure and potent products.
To ensure that the CBD-infused products you purchase are high-quality, it is better to buy straight from the company's website. Top CBD companies explicitly state the formulation, ingredients, third-party results, and other FAQs on their product pages.
Read More: Best CBD Gummies Near Me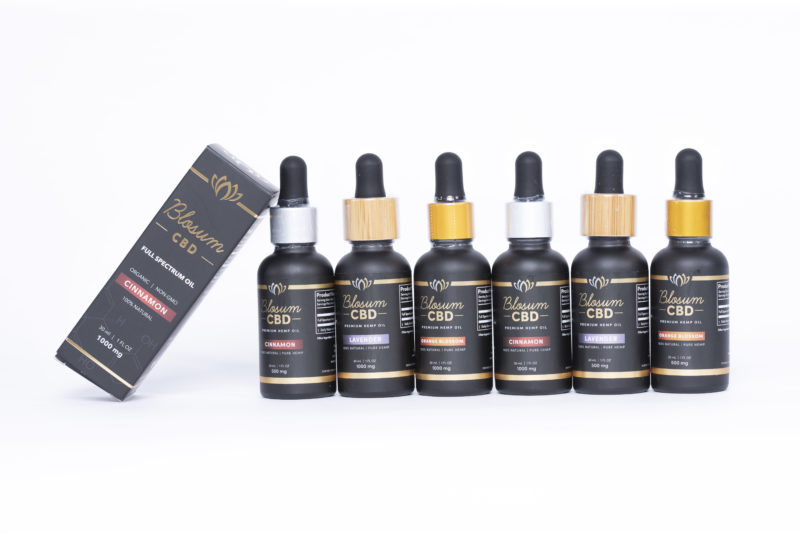 Brands like BlosumCBD boast a list of high-quality CBD products, including oil tinctures. For a stronger product, BlosumCBD's oil tincture comes in a 1000 mg formulation.
True Full Spectrum Hemp Extract Oil Tincture with less than 0.3% THC
CINNAMON – LAVENDER – ORANGE BLOSSOM
It consists of Fractionated Coconut Oil (MCT Oil) made from the highest quality coconuts and is an excellent carrier for our pure Phytocannabinoid rich hemp oil extract
Pure Hemp Organic, Non-GMO
Free from pesticides, herbicides, solvents, and chemical fertilizers
A full-spectrum blend of active cannabinoids
Lab-tested for purity and CBD content
CBD Tincture 500 mg
For those who are only starting out, BlosumCBD's oil tinctures also come in a 500 mg formulation.
All of BlosumCBD's oil tinctures are made in the USA, free from pesticides, herbicides, solvents, chemical fertilizers, and 100% GMO-free.
Shop here to start your CBD journey>>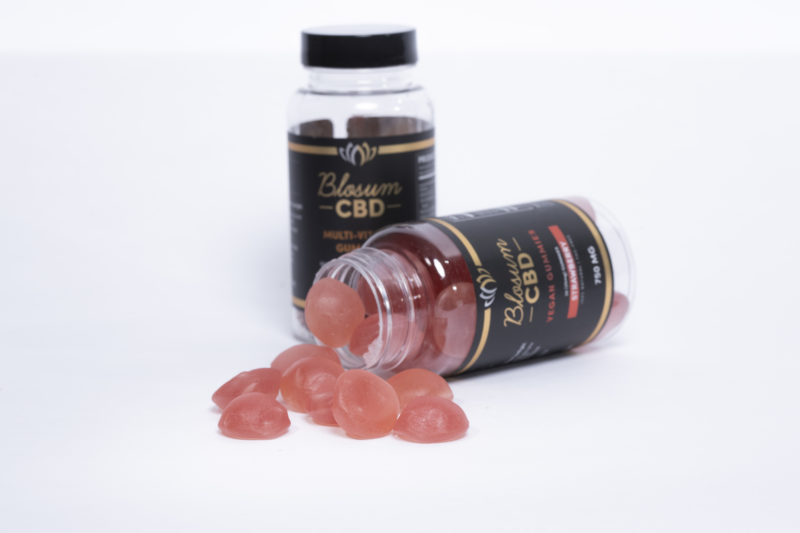 There are other hemp products on Amazon such as CBD gummies. Then again, they won't be labeled as such because of Amazon's policies on regulating CBD.
CBD gummies are a delicious way of getting your daily dose of cannabidiol as well as other vitamins and minerals. BlosumCBD's gummies come in both full-spectrum and broad-spectrum formulations.
Related Articles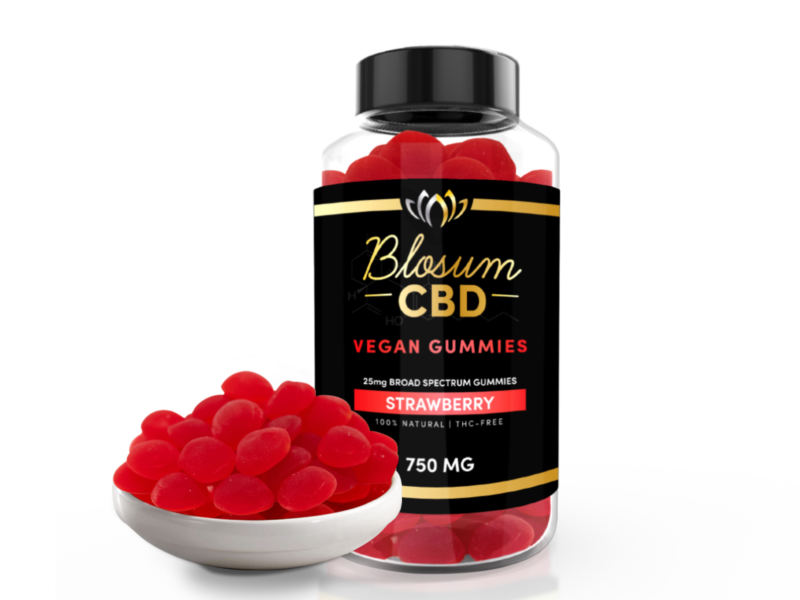 BlosumCBD's Organic Vegan Gummies 25 mg are made from organic hemp extracts grown in the USA. Available in a sweet strawberry flavor, they can be taken at any time of the day.
25 mg CBD per gummy
Strawberry Flavor
Vegan-Friendly
Contains Natural Flavors
These vegan CBD gummies are broad-spectrum with zero traces of THC. Other cannabinoids are present along with Vitamin C and other minerals.
With trace amounts of less than 0.3 THC, some CBG, CBN, and other terpenes and flavonoids, BlosumCBD's Full-Spectrum Multivitamin Gummies 10 mg are made with all-natural ingredients. It contains no added artificial flavors, sweeteners, or coloring.
10 mg CBD per Gummy
Packed with Nutrient-Rich Ingredients
0.3% THC
Third-Party Lab Tested
For a full entourage effect, these gummies come in assorted delicious fruity flavors. They are easy to pack and carry. You can eat up to three gummies at a time, or more, if you're feeling up to it. BlosumCBD's gummies are 100% organic and GMO-free.
What are you waiting for? Click here to shop>>
Best CBD Softgel Capsules on Amazon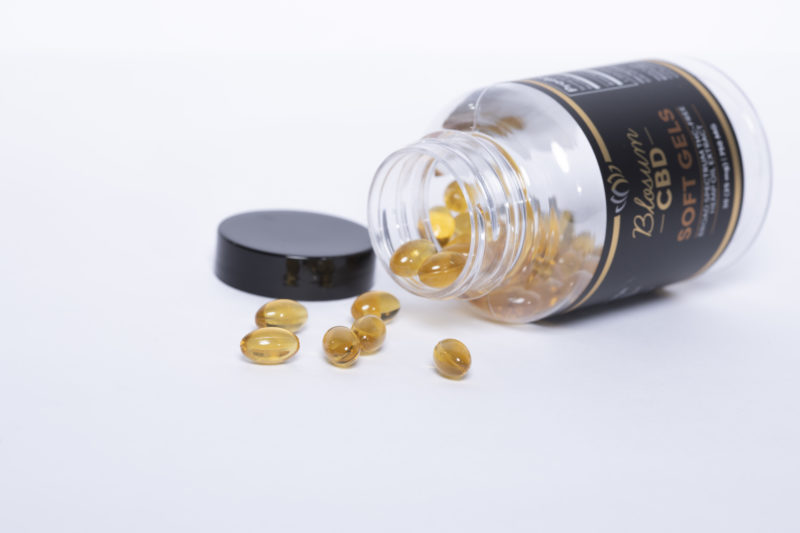 CBD capsules are among the best-selling CBD products on Amazon. Though they're labeled as hemp oil extract or hemp seed oil, be sure to read the entire label first to make sure they do contain cannabidiol.
Better than CBD on Amazon, BlosumCBD's softgels carry all the health benefits of high potency and bioavailability of softgel 25 mg capsules, covered in a soft, gelatinous film so it is easily digested and absorbed in the bloodstream.
Read More: CBD Skin Care 101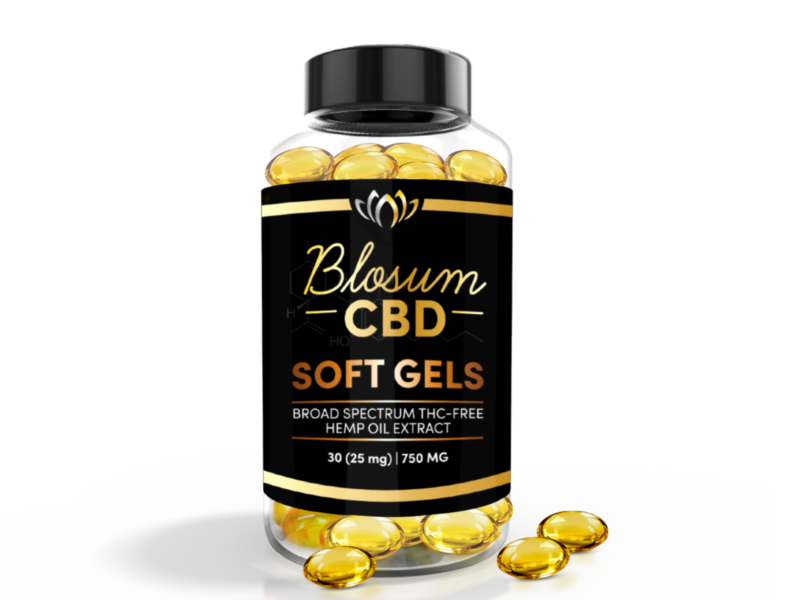 Conveniently packed in small 25 mg capsules, BlosumCBD broad-spectrum softgels are filled with vitamins and minerals without the added hassle of dosing your intake.
25 mg CBD per Softgel
Maximum Bioavailability
THC-Free
Made in the USA
One to two CBD softgels 25 mg is enough for an entire day. Take the softgels with a refreshing glass of water or your beverage of choice to start experiencing its full impact and wellness benefits.
Experience change with BlosumCBD. Shop Now>>
Summary
While Amazon is a reliable e-commerce giant and a wonderful and convenient service, Amazon isn't the ideal place to buy CBD products from.
Though there are many types of CBD products on Amazon, making sure that they are indeed true and made with high-grade hemp extracts can be tricky. Many resellers go under the radar by hiding their true ingredients under technicalities.
BlosumCBD is a much safer option to ensure the quality of your organic hemp products. Purchasing directly from their website will ensure you get your money's worth.
In any case, CBD products are not intended to diagnose, treat, cure, or prevent any disease or pre-existing medical conditions. These products are a great source of your daily needs for vitamins and minerals. Start your journey today with BlosumCBD.
Disclaimer: Is CBD Legal?
Hemp-derived CBD products (with less than 0.3 percent THC) are legal on the federal level. Moreover, these statements have not been evaluated by the Food and Drug Administration. This product is not intended to diagnose, treat, cure or prevent any disease and products have not been FDA approved. Likewise, you must be at least 21 years old to purchase these products. Talk to your physician or medical doctor for additional information.