Robert Downey Jr: The Greatest Comeback Story
Robert Downey Jr was born on the 4th of April 1965 in Manhattan, New York. Little is told of his mom but his dad was a seasoned actor and introduced him to the film-making industry. From an early age, Robert Downey Jr was thrown into a world filled with turmoil and a script already written out for him.
This spelled out the twists and turns that his career would take eventually leading him to the widely acclaimed role he holds now.
Some of his feature films are; Sherlock Holmes, Tropic Thunder, Iron Man, The Avengers, Captain America Civil War, and Zodiac.
Robert Downey Jr net worth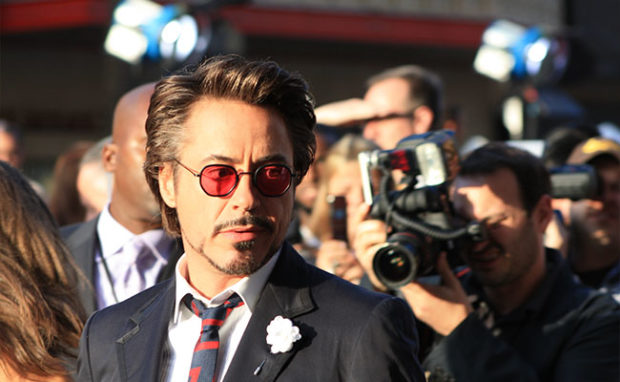 It is no secret that Robert Downey Jr is one of the highest-paid actors in 2019 alone. At the close of business 2019.
His net worth was estimated at 260 million us dollars with an earnings of around 40 million us dollars for the first Avengers movies.
At present, however, he is ranked to have a net worth of at least 300 million us dollars, especially so with the success of the Avengers End Game 2019.
He has amassed a great fortune with the groundbreaking work he does for every film he starts in.
His undisputable role in the realization of the marvel universe films as well as his role as an iron man.
Robert Downey Jr movies

In 2003, HE STARRED ALONGSIDE, Mel Gibson and Katie Holmes in the singing detective, a show that garnered him the award for favorite actor in the people's choice award.
The show was centered on a singing detective who was extremely paranoid yet plagued with a skin condition that made him abhorred,
He went on to win the award for best actor in a leading role for his role as Charlie Chaplin in the show Chaplin in 1993.
Where he portrayed an old Chaplin recounting his years from the time he watched his mother act on stage to the big stage in America and his unending battle with love.
He also acted in the film Restoration 1995, where he acted as a physician who was to marry the royal lady as long as he would not be intimate with her.
This film won the best Art decoration set at the time. At the time he also made a name for himself with the hit show "wonder boys "of 2000.
In 2008 Downey joined the marvel studios for his role as iron man, a role that would eventually make him one of the highest-paid actors on the planet as well as a household name.
He also won and was nominated for the golden globe award for various major and supporting roles among them, Best Actor in a Motion Picture for Tropic Thunder, where he alongside ben stiller, Jay Baruchel and Brandon Jackson portray actors in a Vietnam War stuck in the middle of a jungle.
They have to use their acting skills as well as life skills to get through the action and the danger.
In 2010, he won the Golden Globe award for best actor in a motion picture musical or comedy for his role of Sherlock Holmes, an eccentric detective who is both smart and a little odd in his search for truth. His acting skills were so good, Sherlock Holmes got a second chance as well as the third set for 2021.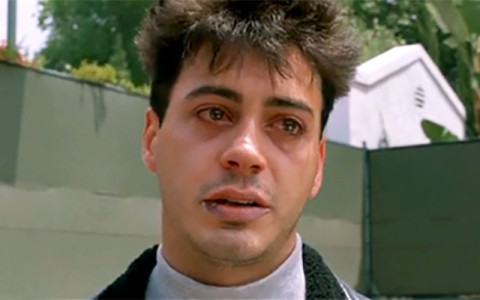 In 2007, he starred in David Fincher's masterpieces, Zodiac 2007, based on the story of the zodiac killer who was famous in the 60"s.
His acting beside Mark Ruffalo was nothing short of exemplary. The movie went on to win several nominations in the horror/thriller category with a special mention at the Cannes film festival.
In 2017, for the movie Captain America civil war, he was nominated for the position of favorite movie actor which he, unfortunately, did not win.
However, he won the position of favorite action movie actor under the People's Choice Awards.
Robert Downey Jr The Greatest Comeback
In an interview, he explained that substance abuse was embedded in his family, with his father Robert Downey sr, being an alcoholic bonding or rather, bad parenting in name, he was introduced to marijuana at the age of six by his father.
He explains that the shared experience helped grow the father-son bond between them.
In an interview with People Magazine, he confessed that in his teens and early twenties, he did not consider himself one with a drug problem.
He reports that he only drank in the evenings and during the weekends. It wasn't until he was working on the film less than Zero where he played a gay man who was also a junkie that he began to feel like the scenes were all too real.
This began a downward spiral for him which led to him struggling with drugs and alcohol on many levels.
He was ultimately arrested in the early 90s for loitering bare for and thought to be under the influence.
Despite being a drug addict, Robert Downey Jr still managed to rise above and advance his career.
Robert rose and worked from set to set, gaining accolades all the while being a show regular on Saturday night live.
Downy Jr eventually turned his life around after an ultimatum from his wife, who threatened to leave him if he did not get his life together.
He did just that all the while hitting the big screens He attributes his success at recovery to meditation, yoga, rehab as well as a strong support system all which was set to help him prosper.
Robert Downey Jr Personal Life
He is currently 54 years old and aging like fine wine. He married actress Deborah Falconer in 1992.
The couple had a son about two years later, Indio, whose godfather is actor and family friend, Antony Michael Hall.
About two years later, he was found in possession of drugs while on a police check, he was also found to be driving naked and in possession of a .375 Magnum.
About a day before he was charged and approximately a month from the first incident, he was found passed out at the neighbor's house.
For the coming several years, his life took a turn for the worst with most of his choices being led by his dependency.
The height of his choices was when he was found in Palm Beach in possession of cocaine and a wonder woman costume.
His case dragged on for months as his lawyers tried to get him a plea bargain.
This finally led to the setting of a day of hearing which was around the end of April 2001.
His wife went on to file for a divorce in 2004 citing irreconcilable differences as well as his drinking problem. Robert Downey married producer Susan Levin in 2005 and have two children.
Robert Downey Jr memes

On January 9th, 2013, a photographer by the name, Christopher Polk, took a portrait photo of actor Robert Downey JR at the 39th Annual People's Choice Awards, the photo of him, in what appears to be in shock or awe, started rounds in re-edit with various ironic captions attached to it.
While the photo was a masterpiece, it created such a buzz on an online platform that modifications to it were made.
And that is how Robert Downey Jr became a meme.
Being a cool guy as he is, he takes the jokes as simply what they are.
Over the years, the memes have evolved to different scenes both in and out of his movies, paparazzi shots as well as personal photos.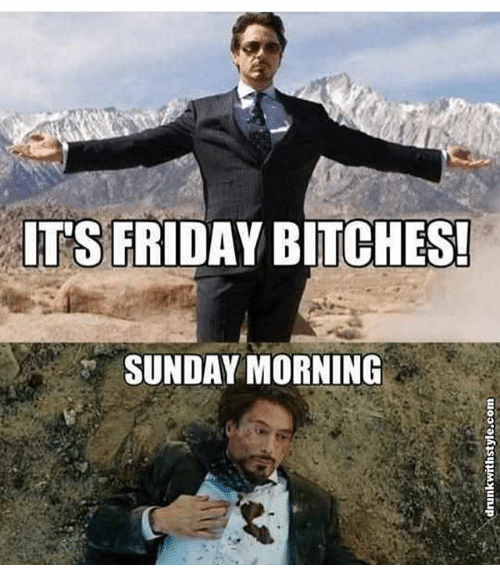 All in all, Robert Downey JR has shown the world the true danger of a single story.
His life is the exact definition of what it means to be a legend within.