Is LeBron better Than Jordan: Stats Don't Tell the Whole Story
Who's the Best, MJ or LeBron?
The debate is still ongoing. Each year basketball fans everywhere are making comparisons about who is better, LeBron James or Michael Jordan. Basketball fans go crazy when these discussions are brought up. LeBron James is a great player, who is almost unstoppable, even if he is on a mediocre team. Michael Jordan, however, is a symbol of what a true NBA player is, and he is one of the best players of all time. No one can touch MJ and his greatness.
During the latest All-Star game, James was a team captain this year. This may have fans asking, is LeBron better than Jordan? LeBron James doesn't always keep quiet when this debate is brought up. About a month ago, during an episode of the show, "More than an Athlete," LeBron discussed the 2016 NBA title and how he helped end the 52-year drought for Cleveland.
LeBron even goes as far as calling himself the greatest player of all time. He was discussing how everyone said the Warriors were the best team ever, and he didn't feel that way. James felt like the Cavs coming back and winning was something very special.
Analysis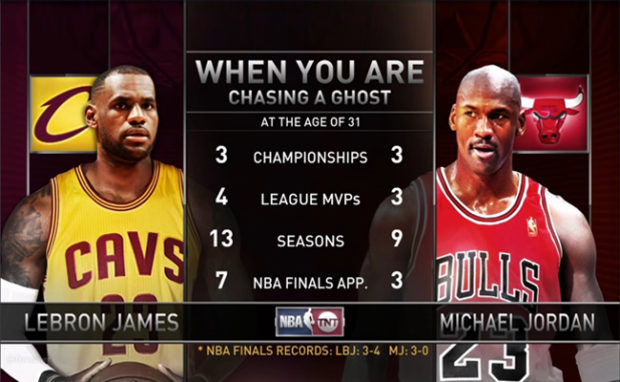 Today, there are several ways to examine LeBron and Jordan regarding their abilities. They're both very valuable, but statistics do not solely tell the story. Both Lebron and Jordan have many achievements. Let's take a look at each of them.
First off, LeBron James has become an advocate for black athletes everywhere. He has entered into the fight for social justice. He pushes others to use their voices and speak up against injustice. Michael Jordan may have high statistics and many trophies, but he doesn't have that resume' like LeBron does.
LeBron was called many nicknames, even before he graduated from high school. He was even on the cover of Sports Illustrated as "The Chosen One." ESPN played his games on TV, which was something unheard of at that time.
Michael Jordan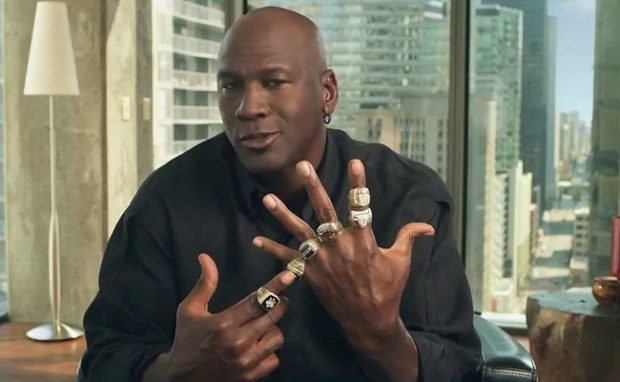 Michael Jordan, however, has his accolades, championships, and stats on his side as well. He won six championships, and he NEVER lost in any of the NBA finals. LeBron has not won as many titles as Jordan. He has made it to the finals eight years in a row. LeBron will have more career totals, adding to what he has now.
Jordan, however, has continued his legacy through his Air Jordan shoes. LeBron's story and legacy is primarily based on what he has accomplished on the court. LeBron James has been much more outspoken in politics than MJ was, however.
Michael Jordan was never known as the individual who spoke up as far as any politics went. In 1990, Jordan declined to recommend African American, North Carolinian, Democrat Harvey Gantt. He was supporting Jesse Helms. Helms was a prominent brazen white racist politician. In 1992, during the L.A. riots, MJ stayed silent. Jordan stayed mute on the lack of black coaches in the NBA at that time. MJ never even addressed the thought that kids were killing other kids for his shoes. He failed to mention a word about the sweatshop children who manufactured the shoes.
During his years on the court, he made very few remarks about the issues that were happening at that time.
Jordan was always silent and uninspiring on that side of the spectrum. He will say something now, as long as it doesn't affect his reputation or his life. He steers clear of controversial topics. Again, does that make him a bad player?
LeBron James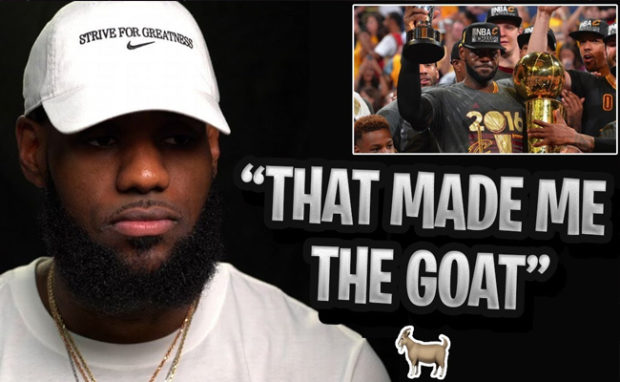 LeBron James is no saint either, or the perfect role model. He's had his moments of silence when he could have spoken up about genocide and shootings. LeBron has taken a stance on racial injustice, police brutality, and has challenged Trump's role on Twitter. He has supported Colin Kaepernick's protest, calling the NFL owners names in discussing their "slave mentality," and called out Donald Sterling for racist comments.
He opened up a school in Akron, Ohio, called the "I Promise School." The black poverty rate is 28 percent at this school. His school plans to educate the students and improve their lives in any way possible.
LeBron James has not let anything change how he feels about certain topics. He doesn't care if it affects his reputation; once he picks something he believes in, he is steadfast in his decision. He does not let the thought of losing money change his behavior.
LeBron has begun to use Hollywood and the media industry to speak out, too. He feels that no one expects black athletes to speak up for themselves and politics, but it should be just like anyone else speaking up.
Conclusion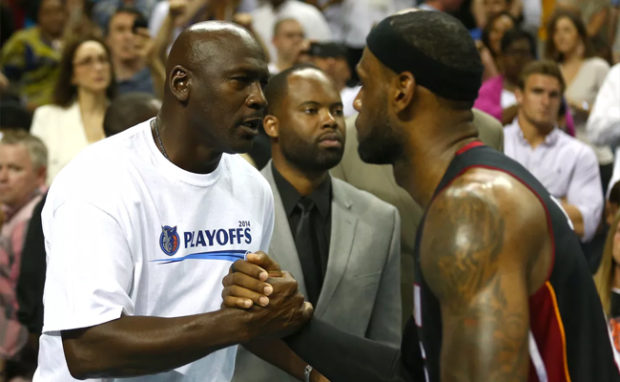 These two players have different types of greatness to their name. If we think of the best player alone, stats say everything. However, most fans do not just look at the stats these days. When we think about role models, we have to look beyond the statistics, and look at these players as international role models.
Depending on what your ideal role model is, how you perceive them, and what they do for the greater good, could be aspects that you are looking for in a role model. In that case, clearly, one is doing more than the other.
However, the generation gaps may determine certain ideals as well. Personality traits play a role in their attitudes as well. The two of them were raised in different states with different ideals.
These two players have a kind of greatness that we cannot evaluate strictly base on their NBA championships and MVP awards. LeBron James has many awards and honors. Michael Jordan has sponsors, his own brand of shoes, which is great for his income. However, that isn't all that life is about.
It seems as if LeBron James wants to achieve something greater than just shoes. He wants to do something for the greater good, something his children will be proud of, too.
In conclusion, both of these players a great, and are legacies in their own right. The choice of who is the best off the court is a decision we as individuals can make, based on what aspects we value in role models.