The Best Drama Shows Worth Watching on Netflix
All the drama, all the time, Netflix has all the best shows. Whether you're sitting down and just flat out binging, or just watching an episode here or there, we're breaking down the best Netflix drama series.
Best Netflix Drama Series
Breaking Bad
Cast: Bryan Cranston, Anna Gunn, Aaron Paul, Dean Norris, Betsy Brandt, RJ Mitte, Bob Odenkirk, Jonathan Banks, and Giancarlo Esposito
There's a chance that breaking bad will go down in history as the greatest and most influential TV drama ever. An absolute masterpiece by Creator Vince Gilligan, he uses one story arc over the course of 5 seasons. He takes Chemist Walter White (Bryan Cranston) from Mr Chips to Scarface. The arc tracks, but along the way we see an engaging, twisty character-rich story that goes back and forth between deeply emotional and edge of your seat thrilling. The show begins with Walter White who would be considered mild-mannered, receiving a terminal cancer diagnosis. White then chooses to go sell crystal meth to make enough money to leave behind for his family. As the story goes on the twists and turns reveal that he is much more dangerous and terrifying than anyone could have ever imagined, or is he? One of the best Netflix drama series of all time.
Mad Men
Cast: Jon Hamm, January Jones, Elisabeth Moss, John Slattery, Vincent Kartheiser, Christina Hendricks, Robert Morse, Kiernan Shipka, Jared Harris, Rich Sommer, and Aaron Staton
Despite the fact that for some reason it fell out of favor with the Emmys in recent years, it remains one of the best shows to ever air on television. It concludes with an almost perfect series finale, which is incredibly difficult to do and makes the series that much better.
While creator Matthew Weiner dealt a bit with stereotypical storytelling, he decided to make the show similar to the Sopranos, where each episode was like a short novel. The characters are the most important aspect of Mad Men; sometimes not all characters are there in each and every episode. However, you could tell Weiner clearly liked timeline jumping, not only between seasons but between episodes, thus allowing the thematic weight of each episode to sink in, untethered from connecting the dots from event to event. This creates a great cinematic experience for the viewer. One of the best drama series on Netflix.
The West Wing
Cast: Martin Sheen, Bradley Whitford, Alison Janney, Rob Lowe, John Spencer, Richard Schiff, Janel Moloney, and Dule Hill
West Wing might be the best TV show of all time, but this is the best show that the great writer Aaron Sorkin has ever created, his magnum opus. An ode to people trying to do their jobs incredibly well, the series is an incredibly engaging look into the what really goes on in the white house. It has elements of comedy which most drama's don't have, a charming love story, and all the rest are included in this great Netflix drama series. Aaron Sorkin leaves after season 4, however, in its final two seasons it changes up alot. John Wells replaces Sorkins,  and there is not much better content then was in the first few seasons. One of the best casts, if you're looking for an intelligent cast, something fun, and of course the most important part about any series, it's incredibly addictive. Sit down and binge, what you're meant to do with a series like this!
The Crown
Made about the British Monarchy, it is in an era closer to our own with Claire Foy playing Queen Elizabeth 2 just as she comes into power. Grand sets and intricate costumes are everywhere, as it covers this accurate portrayal of the beloved royal, most of the drama here comes in the relationship between her and her husband Prince Phillip, (Matt Smith), a military man who definitely struggles with the power of his wife in the relationship. This becomes much more apparent in the second season. This show is very lush and beautifully shot, it's an interesting character study on one of the most famous figures in the world, and Foy's performance is really what sells it. One of the best drama series on Netflix, especially if you're interested in the British Monarchy.
Gossip Girl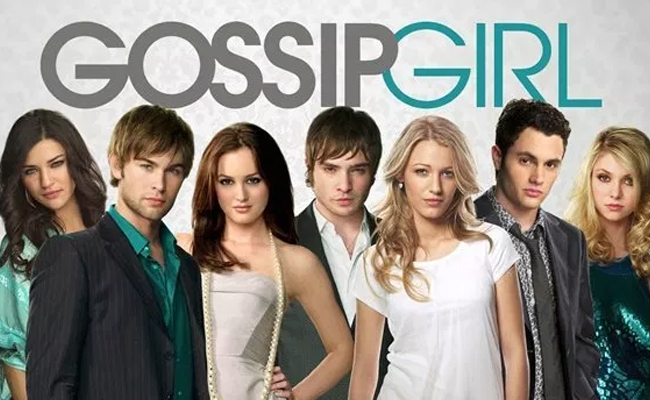 It's obviously very difficult to pull off a teen drama, the key is to have the perfect amount of angst, triviality, existentialism, and romance. All of these things are needed to show the inner workings of the high school, it's sometimes tough to make them interesting and enjoyable, without being incredibly over the top. Gossip Girl definitely walked a fine line giving us people we would adore(Serena van der Woodsen, Dan Humphrey) and characters we loved to hate (Chuck Bass). The storylines would sometimes be filled with potholes, and eye roll causing but watching the A-List cast enact the lives of those upper east siders makes the series worth while. The ones that have no clue what real life really is, they are more worried about galas, balls, charity functions, and business takeovers. A great thing to escape and live in someone else's live for a while. One of the best Netflix drama series.