Chicago area U.S. citizenship application workshop, Feb. 23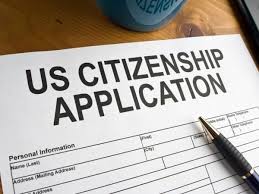 CHICAGO – The Alliance of Filipinos for Immigrant Rights and Empowerment (AFIRE) is co-hosting a citizenship application assistance workshop on Feb. 23. AFIRE will provide low-income Filipino immigrants with legal assistance to apply for U.S. Citizenship. Applicants will be screened by licensed attorneys to verify eligibility and to determine if you qualify for a fee waiver. Also, our trained volunteers will assist with filling out your citizenship application.
AFIRE's goal is to empower the Filipino community to join the immigrant rights movement in Chicago! We also provide free citizenship classes to equip you with the knowledge to pass your citizenship interview and know the issues affecting our society.
Citizenship classes and this workshop are made possible by the New Americans Initiative (NAI) program sponsored by the Illinois Coalition for Immigrant and Refugee Rights (ICIRR) and the Illinois Department of Human Services (DHS). The application assistance workshop is part of a series of monthly seminars taking place across the city of Chicago.
The location for the workshop is yet to be determined. If you are interested in attending or have any questions, please call (773) 580-1025. Salamat po!