7 things that make us love the rainy days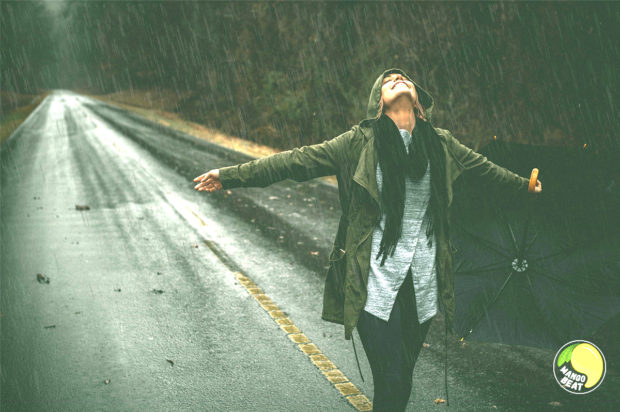 Cooler air
After that first rainfall, nothing beats having a cool breeze blowing through your window in the morning (best yet, at night) after a prolonged dry season.
Everything is lush and green
The constant downpour is Mother Nature's way of helping you water your garden and the surrounding greenery. Stepping outside the house after the first shower of the rainy season can be quite the experience, especially with the pleasant smell the rains create; like the scent of freshly cut grass in spring, walking alongside the damp gardens in your neighborhood, the earthy scent (also known as petrichor) that creates a calming vibe that many love.
Hot drinks feel more rewarding
With cooler mornings and longer nights gracing the island, it can be quite a challenge to resist the bed's warm covers. Seasons like this make you appreciate a hot cuppa a whole lot more! While grabbing a hot drink (coffee, tea, or cocoa) is routine for many, the effect of its warmth feels doubled on a cool day.
The comfort food
Whether or not you're a food lover, rainy day recipes are sure to warm your heart (and belly). Find comfort in a bowl of hot soup, warm pasta, or comforting stew on a wet, windy day. Plus, there's nothing better than a dish that's made from your very own kitchen; so grab a friend or two and enjoy a stay-in meal made by hand.
Layering is back
While not as extreme as the layering that the winter season requires, shifting from dry to wet season in a tropical country requires a bit of wardrobe change. We're talking rain boots, waterproof hoodies, umbrellas, and a shift in clothing palette — from brightly colored outfits to darker ones. Layering for the rainy season means having an extra layer of clothing over your actual outfit to protect you from sudden splashes and drizzles, and that's something to look forward to! Now you can break out those cute sweaters and stylish jackets, even in a tropical country.
The pitter-patter
While some people enjoy dancing in the rain, others simply find joy in the sound of raindrops falling on the roof. The patter of the rain against the windowpane undeniably gives a certain kind of relief and serenity — one of the reasons why water or rain sounds are often used for meditation and are among the most soothing and relaxing of sounds. If you're planning a fun staycation for yourself or with friends during the gloomy seasons, you'll definitely feel a whole lot more chill with the "tip tap" of the droplets outside.
The seasonal activities
Many say that there aren't many things one can do during the rainy season. But the wet, and windy condition actually puts the spotlight on some entertaining pastimes that are further enhanced by the weather! Riding the waves, braving the rapids, and or paying a visit to galleries and exhibits in your area are just as fun as going out for a bike, a hike, or basking in the warmth of the sun. The rainy days also offer cheaper tour packages, which makes great opportunities to travel on a budget.
There will always be something to look forward to despite the overcast days, even if it's just staying by your window and getting lost in the world of your favorite book.
****
Mango Tours is a provider of quality, affordable and convenient travel services that include low-priced airline tickets, customized Philippine and International Tour Packages, Cruises, Land Transfers, and more. Visitwww.mangotours.comto know more about its latest promos and travel offers.