Chest Acne Begone: Proven Solutions for Clear Skin
One of the most common skin blemishes is acne, including chest acne. Acne affects men and women alike. Around 50 million Americans suffer from this skin blemish, and it's essential to know how to get rid of chest acne.
While it is typical for acne to be on the nose and chin, acne can also be present on your chest. It develops when your skin produces more oil resulting in the clogging of pores.
Scroll down and get practical tips on ending this acne ordeal for good.
Understanding Chest Acne
Chest acne is a usual skin condition that affects a lot of individuals. It comes out when your chest hair follicles become clogged with dead skin cells and sebum. This instance leads to pimple and zit outbreaks.
By understanding its cause, you'll be able to manage these types of acne while also improving your skin appearance and health.
What are the causes of chest acne?
Hormonal fluctuations

Sugary foods

Dehydration

Working out

Harsh laundry detergents with dyes or perfumes

Dry skin and sun exposure

Oily moisturizers

Makeup and perfumes

Stress
Types of chest acne
Acne develops when pores get clogged. Pores also exist around your entire body. Moreover, chest acne comes from blackheads, whiteheads, cysts, pimples, and blemishes.
Preventing Chest Acne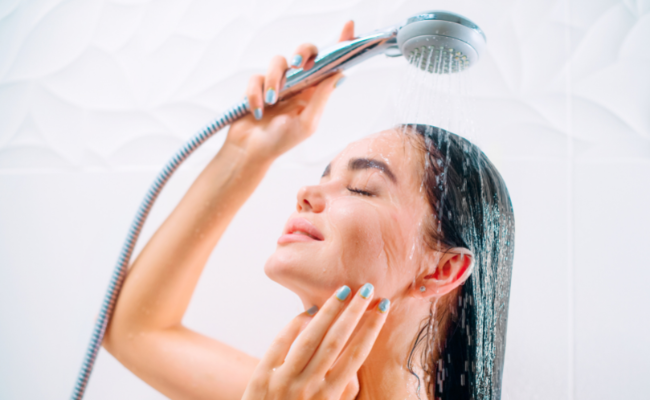 With the right implementation of lifestyle changes and skin care habits, you'll be able to prevent chest acne.
Although, for some, it may be unavoidable, it's important to note that acne can grow anywhere in your body.
As cliche as it may sound, prevention is still a cure. So read on to learn how you can prevent these zits from happening.
Ways to prevent acne
1. Take a shower regularly. We can't stress this enough. Showering often eliminates bacteria, dead skin cells, dirt, and oil (sebum) which causes chest acne. Showering in lukewarm water is suggested.
2. Use an acne-fighting body wash with salicylic acid.
3. Exfoliate once a week. Exfoliating helps de-clog pores, remove dead skin cells (epidermis) and reveal smoother skin.
4. Using non-comedogenic lotion (non-pore-clogging) helps hydrate the skin. The lotion contains salicylic acid that can get rid of skin blemishes.
5. Wear clean and comfortable loose-fitting clothes to also let your skin breathe
6. Try a new laundry detergent labeled 'hypoallergenic. Certain types of detergent can irritate the skin.
7. Stay hydrated. Drinking water regularly also helps flush the toxins.
Treating Chest Acne
If ever you're losing hope of curing your chest pimples, please don't. Let these details below save you.
Lucky you, as there are various treatments that can help you manage your zits and minimize your scars. From over-the-counter treatments to home remedies, we've got you covered.
Over-the-counter treatments
Topical creams
Topical creams containing salicylic acid and benzoyl peroxide are preferred. Moreover, Salicylic acid helps treat by removing excess oil and reducing inflammation.
Home Remedies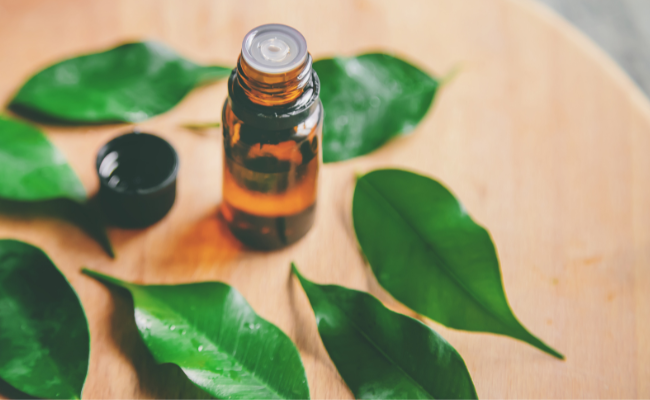 Use Tea tree oil. It is a widely used alternative skin remedy for acne and other conditions. Tea tree oil is an ingredient found in many skin care products.
Another home remedy is mixing cinnamon and honey combined. In addition, cinnamon and honey can help reduce inflammation.
A mud and charcoal combination is another natural treatment that draws out impurities and can soften skin.
Antibiotics
You may need oral antibiotics to treat moderate to severe chest acne. Antibiotics kill bacteria and help reduce inflammation and redness.
In addition, doctors usually prescribe Tetracycline (minocycline, doxycycline) or a macrolide. Oral antibiotics are used for the short term only.
Light therapy
Light therapy can help address acne breakouts but requires several sessions with your dermatologist.
Furthermore, doctors commonly use blue light therapy, which kills bacteria and helps condition skin.
On the other hand, red light therapy helps promote healing and works deep below the skin tissue.
Maintaining Clear Skin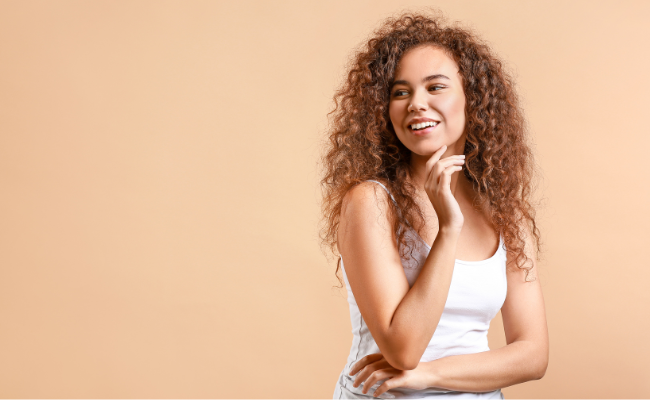 You need to make several lifestyle changes to help prevent acne breakouts and get rid of chest acne.
1. Keep your area always clean.
2. Eating a balanced diet and avoiding food with high sugar content.
3. Hydrate regularly by drinking enough water.
4. Follow a regular skincare routine. Use mild skin care products that suit your skin well. Also, avoid applying makeup and strong perfume on the chest area.
5. Use non-comedogenic products that will soothe skin and not clog pores.
6. Stress can cause acne breakouts. Manage stress by relaxation techniques such as yoga, exercise, and getting enough sleep.
7. Wearing comfortable, loose-fitting clothes and avoiding strongly-scented detergents will help too.
Final thoughts
Maintaining clean skin is vital in preventing any type of pimples. Every skin expert will tell you the same thing. It takes time and effort for your skin to heal and fully be able to get rid of chest acne.
Furthermore, do consult a dermatologist for your concerns. These skin care tips give you positive results in the long run.
For more interesting news and articles, check out Inquirer.net.