4 Healthiest Ways to Eat Eggs
With the mere mention of "breakfast," what do you think quickly comes to mind? "Egg" is top of mind that many Americans have for breakfast. Nutritious and filling, eggs are a healthy source of protein that you can have any time, be it breakfast, lunch, dinner, or a snack.
A 2020 report estimates that the average American consumes roughly 286 eggs yearly.
Beyond breakfast, eggs are widely used in baking bread, pastries, and cakes. Eggs are added to make pastry and filings, desserts, creamy soups, salads, spreads, and savory dishes. Eggs can be eaten 'solo' and prepared in various ways.
Most Healthy Ways to Eat Eggs, Ranked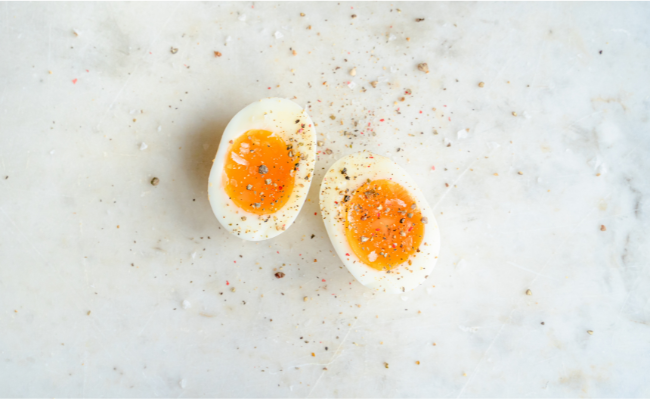 Eggs are highly nutritious and contain essential vitamins A, B5, B6, B12, D, E, and K. On top of this, eggs also contain omega-3 fatty acids and essential minerals such as phosphorus, potassium, and calcium.
The vitamin and mineral content promotes healthy eyesight, strengthens immune function, helps in building strong bones, and healthy brain development. What are the healthiest ways to eat eggs? Scroll down, and you'll be excited to know!
1. Raw

Raw eggs are an excellent source of protein, omega-3 fatty acids, vitamins A, B12, and D, phosphorus, potassium, and calcium. Eggs also have antioxidants like Lutein and zeaxanthin that help protect your eyes from eye-related diseases.
Consuming raw eggs help in maintaining heart health, helps your brain work better, gives you more energy, and strengthens your immune system. Cooking may destroy some nutrients in the egg yolk, but generally, cooking destroys bacteria in the egg. It also helps break down the protein content to make it easier to digest.
However, eating raw eggs, nutritious as they are, may expose you to salmonella. Salmonella is a common food bacteria that causes diarrhea, vomiting, fever, and cramping.
To be safe, use pasteurized eggs if you want to eat them raw. Also, eggs contain both types of cholesterol (HDL and LDL) and should be eaten in moderation. HDL is the good cholesterol that helps protect the heart
2. Poached or Boiled
One of the healthiest ways to eat eggs is by boiling or poaching. Poached and boiled eggs are prepared without oil, fat, or butter. Poaching or boiling an egg limit the egg's exposure to the air, thereby reducing oxidation to the yolk. Nutrients remain intact even during the cooking process.
To have excellent hard-boiled eggs, put eggs in a pot of water. Let the water boil together with the eggs. Once boiling, turn off the stove. Don't remove the eggs. Let them sit for ten minutes. The steam will cook the eggs. Once done, rinse boiled eggs over cold water. Boiled eggs could last a week inside the fridge.
On the other hand, many prefer poached eggs over hard-boiled eggs. The traditional way of poaching is by boiling water.
Pouching time should be at most four minutes. Once the water starts to boil, do not add the egg yet. Lower the heat until simmering. Slide in the egg gently. You may add a few drops of vinegar to the water to help the 'whites form faster. Once the 'whites' are cooked, take out the egg with a slotted spoon and season to taste.
Prepare this savory oatmeal dish with either a poached egg or a hard-boiled egg. Rolled oats are used. Cook rolled oats in vegetable broth. Afterward, saute your choice of greens – broccolini, spinach, or kale. Add sauteed greens to the oatmeal, fresh avocado, kimchi, and egg.
3. Fried

Another healthy way to eat eggs is by frying them. Frying eggs require oil or butter. Heat the pan and add some oil. Crack the egg and let it cook for a couple of minutes. The secret to perfect-fried eggs is adding some water to the pan.
Cover the pan and let the "steam" cook the eggs. Once cooked, enjoy your fried egg with toast, fruit, and your favorite jam!
4. Scrambled
Just like fried eggs, cooking scrambled eggs is an easy fix. Traditional scrambled eggs have cream with skim milk in the egg mixture. But you can add plain water and seasoning instead to make it healthier. You can use olive oil.
Cooking scrambled eggs in the microwave is also easy. Prepare beaten eggs and cut up bell pepper, onion, tomatoes, turkey, ham, or bacon. In the microwave, partially the egg mixture for one minute, then add the cut-up ingredients. Cook for another 30 seconds until the egg is done.
Scrambled eggs are still 'king' when made into breakfast burritos and wraps. Nothing like a breakfast burrito to start your day!
To make it a healthier burrito, use a whole wheat tortilla. Instead of the usual sausage and cheese filling, substitute with scrambled eggs, leftover chicken dinner, and fresh avocados.
Another option is scrambled eggs with sauteed mushrooms, zucchini, spinach tops, and feta cheese.
Handling Eggs Safely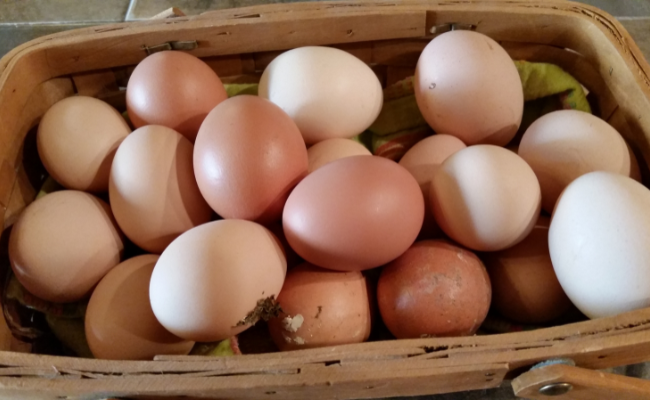 Handling eggs is as important as preparing them. Remember that an undercooked or raw egg increases the risk of salmonella, a common bacteria in eggs. Here are several valuable tips to consider:
Keep eggs in their original carton and refrigerate under 40F.

Cook egg-based dishes based thoroughly or until they reach 160F.

Make sure to use eggs within three weeks of purchase.

Hard-boiled eggs should be eaten within one week.

Leftover egg dishes should be consumed within three or four days.

Do not allow egg dishes to sit out at room temperature longer than two hours or one hour in temperatures above 90F.

Do not freeze eggs in their shells. Instead, freeze the white and yolks mixed in an airtight container.

Use frozen eggs within one year.

Wash hands thoroughly when handling raw eggs.

Keep equipment, surfaces, and utensils clean that have come into contact with raw eggs.
Conclusion
Eggs are an excellent choice for a healthy diet. They are delicious, filling, and nutritious options for any meal. However, the health dangers associated with eggs come from their preparation.
Be sure to cook your eggs with a moderate amount of healthy fats, such as olive oil, instead of butter. Eat your eggs together with your favorite greens, veggies, and grains. Eating everything in moderation is the key to eggcellent health!