Going to a Bar Alone: 5 Tips You Should Know
Traveling alone to a new city is a great experience. However, new solo travelers, especially people in their twenties may find it a bit difficult to socialize with the locals and take part in fun activities. And even if you end up going to a bar alone, it will take effort to blend into the new environment.
Everyone desires a bit of social acceptance. That intense need to feel included and wanted around has always been a blockade from young people living their best lives.
In this article, we will share some tips that will help have a great time when you go to the bar alone.
Is It Weird to Go to the Bar Alone?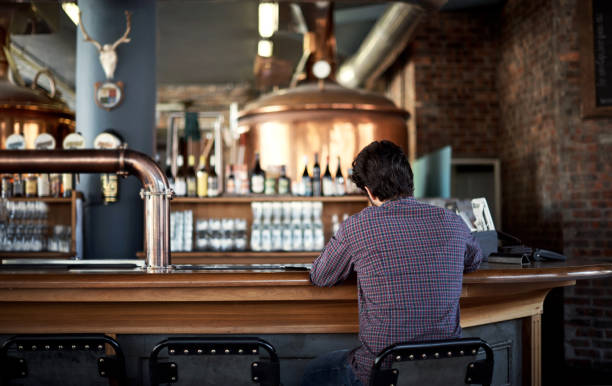 You're probably thinking right now, "but that seems a bit odd" I can assure you it is totally fine, and there's no need to feel awkward. This impression of who and when it is appropriate to go to the bar alone is a thing TV has created. Popular TV shows show that the only way to enjoy yourself at a bar is with friends, except if you're an old traveler or a miserable cop struggling with a case.
A bar is also a great place to spend your alone time and has deep refreshing thoughts, and you don't even have to drink alcohol. Josie, a 23-year-old Social media manager for a publishing company in New York, shared her experience visiting the bar alone to unwind.
"Since I've been working from home for the past months, I decided to start inserting myself into a more social setting, like the bar across the street, and it has been so great," Josie said. "Sometimes I buy a drink, sometimes I don't, but it's just fun to go to the bar, sit alone and think. Since I work remotely and don't see many people physically, the bar is a great way to relax and still be around fun people".
So going to the bar is not weird; it's pretty nice. So pick a bar, it could also be a hotel bar, go there with only positive thoughts of having a good time. Don't worry about people watching; it's natural, and try not to compare yourself with anyone. This is you just trying to live your best life.
Benefits of Going to a Bar Alone
This exercise aims to get you out of your comfort zone and build a healthy and confident personality. 
To improve individuality and self-esteem, you must understand that you don't need to be part of someone or a group to feel complete. You're a complete package on your own. 
You also stand a greater chance to meet people when you go to the bar solo. Approaching someone when they're with company is a lot harder and more intimidating. Being alone makes you more approachable. 
During the day, a bar is a great place to sit and reflect, have deep thoughts, and make plans. A glass of your favorite drink and your headphones on (if you don't want to be disturbed)—this is the perfect scenery to clear your mind.
5 Tips for Going to a Bar Alone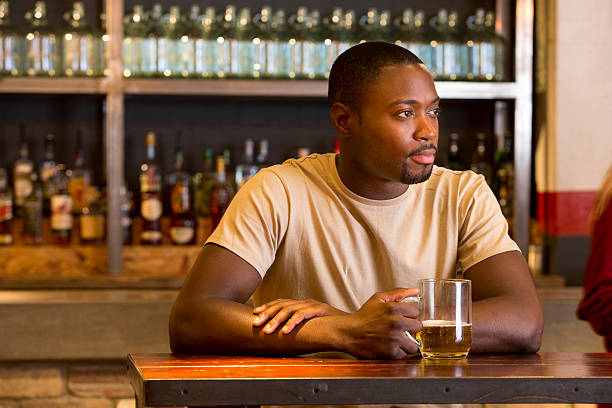 You have no telling what kind of people you'll meet at the bar or what might happen while you're there, but here are a few tips we've put together to ensure nothing goes wrong.
1. Watch your drink
Pay complete attention to your drink at the bar, and never leave your drink unattended. If you must hit the dance floor or use the restroom, finish your drink and request a fresh drink when you return. This habit is not only safe but also sanitary.
2. Sit at the bar
Rather than sitting anywhere within the room, sit at the bar. Since the bar is more elevated than the other areas, you can talk with people better. Plus, you will have a full view of the bar for safety.
3. Don't drink too much
If you are going to drink alcohol at the bar when you're alone, then make sure you drink only a little. You should know the threshold of your alcohol tolerance before now, so make sure you take far less than what you can usually handle. This would help me sustain a clearer mind and make better choices.
4. Go when it's not too busy
Choose an earlier time when the bar is open enough. With fewer people in the bar, you have a better chance of selecting the seat you want. You also have ample time to examine the bar enough to know all its exits and watch people coming in.
5. Make friends with your bartender/server.
Now we don't mean trying to become besties with the bartender in one night but trying to form a cordial relationship with small talk here and there. No one knows the bar like the bartender, so what better person to have at your side if anything happens?
How to Enjoy Going to a Bar Alone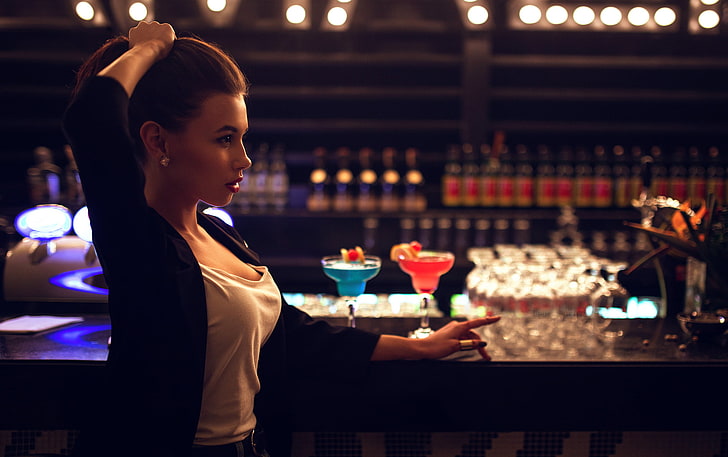 You can have endless fun and adventure when you go to the bar alone, so make the best of it.
Manage your expectations; only some nights out of the house will end up being fantastic and wondrous, you might even end up not meeting anyone, but again this night is just for you. Generally, Think positive thoughts and be ready to enjoy yourself.
Bring a book along, not with the hopes of starting reading immediately after you arrive, just in case the night doesn't go as planned.
Don't always wait for people to start conversations with you; this isn't a movie. Make a move if you see a person you think you'll like to have a conversation with.
There's always music, and music is played so you can dance, so dance. Break the shackles of whatever shyness you might be having and let loose. Dance until you're satisfied, not until you're exhausted.
Conclusion
You don't only experience good times with friends; you can also have a great time alone. Taking this huge step of going to the bar alone is a small step to the many more adventures you could have on your own, so keep an open mind and live your best life.