Blogs
Advertising Disclaimer
Sponsored Advertising Content:

Advertorial or Sponsorship User published Content does not represent the views of the Company or any individual associated with the Company, and we do not control this Content. In no event shall you represent or suggest, directly or indirectly, the Company's endorsement of user published Content.

The company does not vouch for the accuracy or credibility of any user published Content on our Website and does not take any responsibility or assume any liability for any actions you may take as a result of reading user published Content on our Website.

Through your use of the Website and Services, you may be exposed to Content that you may find offensive, objectionable, harmful, inaccurate, or deceptive.

By using our Website, you assume all associated risks.This Website contains hyperlinks to other websites controlled by third parties. These links are provided solely as a convenience to you and do not imply endorsement by the Company of, or any affiliation with, or endorsement by, the owner of the linked website.

Company is not responsible for the contents or use of any linked website, or any consequence of making the link.
Canadian Sports Betting Law for Dummies
Is Sports Betting Legal in Canada?
In Canada, online sports betting is officially authorized. We've come such a long way for Canadians to be able to safely and securely make a wager on their preferred sports since this hasn't always been the case.
It goes without saying that this is a fantastic time to be a sports fan in Canada.
Similarly to the US, each province in Canada has different sports betting regulations. Since August 2021, according to Canada sports betting law, provinces have been given the authority to tax and regulate sports betting in accordance with their own provincial laws. Although formerly limited to parlay betting with local sportsbooks was permitted in several locations.
Most local sportsbooks have made the necessary changes to support single-game wagering. Ontario is setting the standard for book access from around the world.
Which sports do Canadians like to bet on?
Hockey 
In Canada, hockey is the sport that most people like participating in. Due to its tremendous popularity, bettors love to wager on this game.
Baseball
Due to the sheer number of games, there are to wager on during a season, baseball is considered to be the best betting sport. MLB clubs typically play 162 games per season, which is twice as many as NHL and NBA teams.
The Phoenix Suns defeated the traveling Golden State Warriors 130-119 thanks to Devin Booker's 27 points, nine assists, and three blocks. Cameron Payne made six 3-pointers in scoring a career-high 29 points.
Basketball
Most bettors prefer to wager on this game because of its great popularity, and they generally have satisfying returns.
Football
The majority of people choose to spend their weekends enjoying football games, which are currently providing quality entertainment. Bettor's preference for these leagues is in the summer, and winter days see a decline in betting.
Fun Fact: The ball that Diego Maradona used to score Argentina's famed goal in the 1986 World Cup known as the "Hand of God" just sold for $2.4 million at auction.
Golf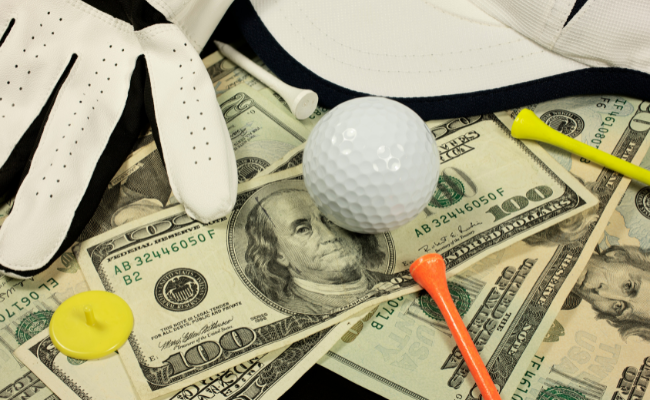 Whatever the season, golf continues to be extremely popular among game fans. It is yet another well-liked sport that most gamblers like to wager on.
Tennis
You can find millions of lovers of it here in this country. Because of its soaring popularity, gamblers often choose to wager on this fantastic game.
UFC
Canadians are huge fans of MMA, there are well-known betting sites that offer the chance to wager on these games.
Legal Online Betting in Canada by Province
Ontario
On April 4th, 2022, Ontario was the first Canadian province to provide full-fledged single-game sports wagering with outside bookmakers. Numerous US sportsbooks, such as FanDuel, DraftKings, and BetMGM, have either launched or will soon do so. Other sportsbooks from the UK and Europe are also prepared.
These sportsbooks are a game-changer since they offer single-event wagering for the first time and have decades of betting experience, betting recommendations for the Canadian market, and a wealth of knowledge regarding North American sports.
Concerning population, Ontario is by far the largest province and is also the location of some of the biggest and most well-known sports organizations in the nation, including the Toronto Maple Leafs, Toronto Raptors, and Toronto Blue Jays.
The scenario in Ontario can be used as a pointer for what to anticipate for sports betting in other provinces, given it was the first to cross the line and actually open up.
Quebec
Single-game betting was an addition to Quebec's already-existing gambling options, and it became operational in August 2021. Unlike Ontario, Quebec currently only offers local sportsbooks with the option of mobile app betting.
Mise-o-jeu and Sports Interaction were the first sportsbooks to open for business. As the largest professional sports team, the Montréal Canadiens is in Quebec; many expect this region to see a lot of betting activity.
Another well-liked team here is the New England Patriots, who play in Massachusetts, just across the border.
British Columbia
British Columbia, BC was one of the more outspoken proponents of C-218. Therefore, there's an expectation that they would swiftly regulate single-game betting on the first chance. PlayNow, a platform owned and run by BCLC (British Columbia Lottery Corporation), is the only one currently available for sports betting.
Since it could, PlayNow added single-game wagering almost immediately after beginning to offer parlay wagering years ago. Mobile betting is feasible and needs the geolocation app on your phone or a downloaded plugin. There is a minimum age requirement of 19 to wager.
Along with the Vancouver Canucks in the NHL and the Whitecaps in the MLS, Vancouver controls the sporting scene. A short distance across the border is Seattle, home of several professional sports clubs, which the people from Vancouver love to support.
Alberta
PlayAlberta is the sole sportsbook in Alberta that accepts both in-person and electronic bets. In addition, PlayAlberta, established in September 2021, was unlike other jurisdictions in that it was designed primarily with the modern age of Canadian online sports betting in mind.
PlayAlberta appeared to be the only game in town for a while, but the government has now approved applications from other private sportsbooks to open as well. With the NHL's Edmonton Oilers and Calgary Flames, hockey is a huge passion in that region of the world.
Manitoba
PlayNow is available in Manitoba, just like it is in BC, but it is administered by Manitoba Liquor & Lotteries Corporation (MLLC). In Manitoba, there was already a thriving gambling culture, and since 2013, PlayNow has provided lottery games, online casino games, sports betting, poker, and poker on portable devices.
Whether Manitoba will increase its wagering options to include outside bookies is still up in the air. Newfoundland and Labrador, Nova Scotia, Prince Edward Island, and New Brunswick
All the Atlantic Provinces accepted sports betting, which the Atlantic Lottery governs. Proline Stadium is the sole bookmaker that accepts wagers on individual games and parlays online.
Every one of these provinces has slightly different local rules, but Proline is the only betting option available.
Saskatchewan
Through its sole operator, Sports Select, Saskatchewan allows sports betting. But for the time being, it is still limited to parlays. Whatever will unfold with single-game betting is still uncertain.
Territories in the Northwest and Nunavut
At present, neither province provides online single-game betting.
Sports betting in Canada, security, and safety
In many ways, legal and regulated sports betting is a game-changer, but security is possibly the most important one.
Canada was the first country to understand that there are still bets in place, even when it is illegal. Instead, it only promotes the use of offshore sportsbooks, which are not present in Canada and hence, presumably, are not subject to Canadian law.
The phrase "legal gray area," which always appears in these circumstances, refers to the tendency for people to utilize offshore services without encountering any legal issues, but critically also with no legal protection.
Using an offshore Sportsbook
There is a minimal legal obligation for websites your country doesn't govern and monitor to serve you fairly or, in certain situations, even pay you the funds you won. Legalized sports betting changed all of that.
In addition to being independent in reviewing for fairness, sportsbooks donate their winnings to charitable causes. You don't have to be concerned about a website going offline or disappearing once you earn some cash.
Canadian provinces have meticulously prepared the legislative framework for sports betting.
Each province possesses its own regulatory authority, and each book of law needs a license. The fact that certain provinces are electing to use local books indicates that they exercise a great deal of caution.
Safety, Security, and Canadian Sports Betting
Licensed and regulated sports wagering is a complete game-changer in many ways, but one of the most fundamental of these is its increased sense of safety.
Even if Canada doesn't allow legal sports betting, that does not mean gambling on sports does not occur. Instead, it merely encourages individuals to use offshore sportsbooks, which are websites that are not from Canada and are, therefore, able to theoretically exist outside of the legal framework of that country.
The phrase "legal gray area" consistently appears in these contexts. It refers to the fact that people frequently find themselves using offshore platforms without any legal issues, but more importantly, without legal protection.
Conclusion
The trip ahead will be tremendously exciting for Canada, and this is only the beginning. Caesars, BetRivers, PointsBet, DraftKings, Fanduel, BetMGM, and Betway are just some of the greatest sports betting sites in North America and throughout the world that are already up and operating in the Canadian market. The list goes on.
To make matters even better, that list is just going to get longer over the course of the next few months and years. You can now take pleasure in the fact that a new era of secure and legitimate sports betting has arrived.