Coalition opposes sugary drink-makers' 'misleading' measure
SACRAMENTO, California – A broad coalition of coalition of local governments, working families, labor groups, concerned individuals and business groups launched opposition to a proposed ballot initiative sponsored by soda beverage producers.
The Committee to Protect Our Communities is opposing the "Tax Fairness, Transparency and Accountability Act," as a "misleadingly named and dangerous initiative" sponsored by the American Beverage Association (ABA) and the California Business Roundtable. Proponents of the initiative are gathering signatures to qualify it for the November 2018 ballot.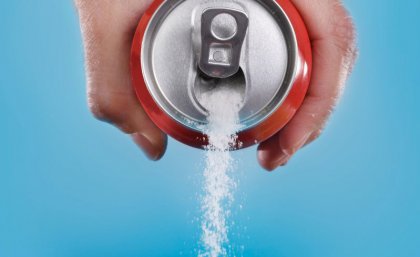 "Libraries, parks, medical emergency response, garbage and sewer, police, fire, streets and roads. These are the essential services that would be devastated by this proposed measure that puts corporate interests over the needs of local communities and our residents. Interfering with our cities' ability to raise revenues to pay for local services is a far overreach that will hurt California's quality of life for generations to come," said Carolyn Coleman, coalition chair and executive director of the League of California Cities.
"While proponents argue that this initiative is about giving more control to taxpayers, make no mistake about it, this is an attempt by Big Soda to end local ballot fights, and rig the rules to make it much harder to pass local soda taxes as well as other corporate offset fees," remarked Alma Hernandez, coalition treasurer and executive director of SEIU California, which represents over 700,000 workers across California.
To date, the American Beverage Association has poured $4.1 million in support of the initiative, more than 80% of the funds raised so far by the proponents, according to the coalition.
The ABA spent over $25 million in 2016 alone fighting local California soda tax measures designed to offset public costs for local health care, help fight childhood obesity and diabetes, and fund other critical local services.
Joining the opposition coalition are the American Federation of State, County and Municipal Employees, California (AFSCME), California Professional Firefighters (CPF), and the Peace Officers Research Association of California (PORAC).
"This measure will restrict a local community's ability to provide important services, improve public safety, repair aging infrastructure, and maintain public parks by allowing a small minority to create gridlock and defeat the will of the majority," stated Lou Paulson, president of the California Firefighters.
The "Tax Fairness, Transparency and Accountability Act" would drastically limit local revenue authority. In part, it eliminates local authority to impose a tax for general purposes by majority vote and instead requires all local proposed tax increases be subject to a two-thirds vote.
This proposal also requires two-thirds approval of all members of the local legislative body before a tax can be placed on the ballot. It also requires that a tax contained in a regulation adopted by a state agency must be approved by two-third vote of the Legislature. For cities and other local agencies, it applies retroactively and may void some local measures approved by local voters on or after January 1, 2018.
Proponents have until June 28th to qualify their initiative for the ballot.