The Best Student Discounts of 2022
Schools will resume classes in a few weeks, so students will finally return to their campuses. In response, businesses will welcome them with various student discounts.
If you are a student, you are probably looking for them online. The right student deals can help you save money for school essentials.
Fortunately, this article will show you all the available student discounts for 2022. You might want to take notes because this is a long list:
Tech discounts
Online service discounts
Retail discounts
Other discounts
Qualifying for the best student discounts
Before we discuss these exclusive deals, you will need to prepare two things: a valid student ID card and your .edu email address. After all, companies need to confirm that you are still a student.
Some may have additional requirements like a driver's license or a valid passport. Still, your student ID and edu. email address is often enough.
Note that you may need to sign up for a student subscription for some. Jot down your username and password to verify your student status when prompted.
1) Tech discounts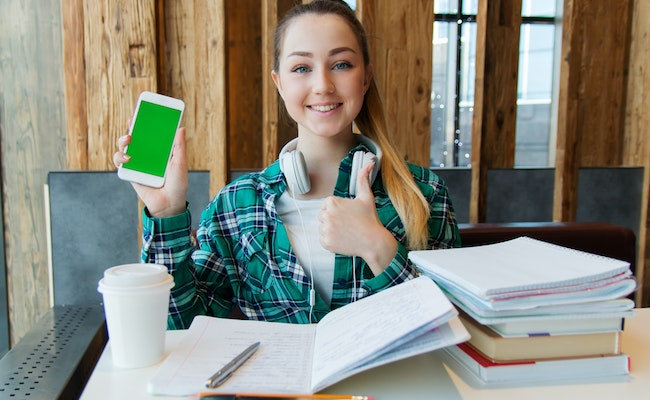 Students need gadgets more than ever. You will need a laptop and a smartphone, even if your professors still write on blackboards.
For example, you will need a laptop to complete and submit essays. Meanwhile, a smartphone lets you collaborate with your classmates after class.
Many of these devices often come with huge price tags. Fortunately, some brands offer exclusive discounts for students, such as:
Apple – If you are a college student, you can get discounts on Apple devices and AppleCare+. Moreover, you can get a $150 gift card. Visit the Apple website for more information.
Microsoft – The well-renowned tech brand offers its Surface laptops at 10% off for college students. Also, they can gain free access to Microsoft 365. Start by making a Microsoft account. Then, confirm that you are a student by entering your school email address.
Lenovo – You can get a 5% student discount for a new Lenovo laptop or PC. Eligible students must register via ID.me.
Best Buy – The general electronics store offers student discounts similar to Apple's. Yet, Best Buy performs price matches with online stores like Amazon. As a result, you can get free "same-day delivery" if you receive your item at your local Best Buy.
2) Online service discounts
After discussing student discounts for hardware, let us discuss deals for software. You will need to install the right apps after buying your new gadgets.
For example, some note-taking apps and image editing software offer student discounts. Moreover, you have access to entertainment student discounts, so you can relax after studying:
Evernote – The popular note-taking app offers users a 50% student discount for their first year of Evernote Personal. It adds 10GB of file uploads and extra features. Start by signing up on the Evernote Students page with your student email.
Adobe Creative Cloud – College students can get a 60% discount on Adobe apps like After Effects, Illustrator, and Photoshop. As a result, you pay $19.99 per month instead of $54.99. Visit the webpage, click "Buy now," and verify your student status with your school email.
Spotify + Hulu + SHOWTIME – This 3-in-1 student discount lets you access these services for $4.99 monthly. Also, it comes with a free 1-month trial for each. Get discounts on these streaming services by signing up with your student email.
Logitech – You can get high-quality headphones, computer mice, and other accessories at Logitech. Even better, you can get a 25% discount as a college student. Start by signing up at logitech.com and confirming your student status via UNiDAYS.
3) Retail discounts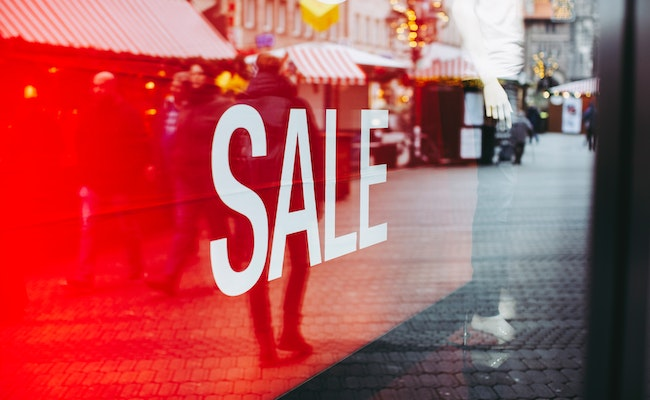 You will head out for school soon, so why not make the most of it? Your student ID can open access to various discounts at brick-and-mortar stores.
Goodwill – You can save money on your campus drip at your nearby Goodwill. The requirements vary by store, so ask local staff for discounts for full-time students.
J. Crew – College students can get 15% off in-store purchases by showing their student ID.
TOMS – You could get a 10% discount on online purchases at the TOMS website. Verify your student status via Student Beans.
4) Other discounts
Amtrak – College students can get 15% discounts on train rides in certain regions. Check the Amtrak website to see the stations that offer student discounts.
Zipcar – Uber rides can be expensive, but you might not like riding the train. Fortunately, Zipcar provides affordable transportation for college students. Check the website to see if your university participates in this service.
Moving truck rentals – The typical college student lives in a dorm, but it can be expensive. Fortunately, the truck rental brands Penske and Budget offer student discounts.
Car insurance – If your car is under your parents' policy, you could probably get student discounts. However, most of them have age and GPA requirements.
Local businesses – Do you want to cut costs and help your community? You can do both by getting student discounts at your local businesses. You could spend less on essentials while helping your neighborhood stores.
UNiDAYS – You can find more student discounts on the UNiDAYs website by signing up with your student email.
Conclusion
It's great to return to school, thanks to the best student discounts. They can lower the price of devices and streaming services.
These deals can help you save money on various essentials. Also, they could provide needed retail therapy after a stressful school week.
You can find more discounts for college students online. Visit their websites for more information.
Frequently asked questions
Are there discounts for college students?
College students can find various discounts on products and services. Confirm your student status with your ID card to access them.
Does Apple give student discounts?
Apple offers student discounts on various devices, depending on your region. Visit your country's Apple webpage for more information.
How can I get a student discount?
Prepare your student ID and email address at specific stores to reduce prices. Note that some brands require additional documents like a driver's license.
Subscribe to our newsletters! Get updates right into your inbox