Upgrade Your Brand With NFT Marketing
If you have heard of NFTs before, you probably recognize them as digital artworks that sell for millions of dollars. You might know them as funky pictures of ape portraits. Yet, did you know that you could use them for your next marketing campaign?
Most people may think that this is monkey business. Yet, you might be surprised by how many companies have launched NFT marketing campaigns. Nowadays, digitalization is a must for businesses, and a strategy like that could help your company.
Let us start by discussing why you must consider using NFTs for marketing. Also, we will explore various companies that recently launched NFT marketing campaigns. More importantly, we will elaborate on how you can start one for your brand.
Benefits of NFT marketing
The term "NFT" means "non-fungible token." It records ownership of a physical or digital good on a blockchain or cryptocurrency network. Consequently, an NFT becomes unique despite numerous copies.
Unlike the widely-distributed replicas, an NFT has a unique signature on a blockchain. Nowadays, companies use this technology to create new forms of promotional material.
For example, you could place random NFTs on your products for a limited time. This promo could encourage people to purchase your goods so that they may win a unique collectible.
As a result, you give potential customers a new way to experience your brand. Some may find the NFTs fun to collect, similar to freebies found in cereal boxes.
Others may appreciate that your brand is ready to take on digital trends. That is an impression that could help you expand to a younger demographic.
NFT marketing is not just for offering a new customer experience. This strategy can add the following benefits to your overall campaign:
Expanding your target audience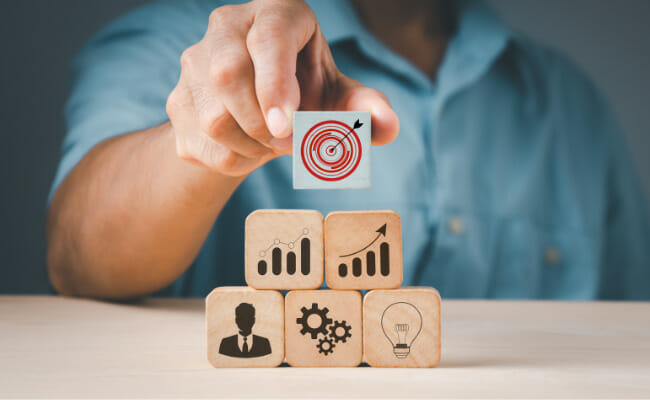 As mentioned above, using NFTs for marketing can help you reach younger people. Specifically, you might be able to connect with people in their early 20s and early 30s.
They count among the Generation Z and Boomer crowd who grew up with the internet. That is why they are more likely to use digital tools and services.
For example, many of them are fond of online payment platforms and investment apps. They prefer using Cash App for payments and Robinhood for assets.
They are also the same group familiar with NFTs and cryptos. As a result, using NFTs for marketing can help you resonate with this demographic.
Have you ever tried searching "#nft" on Twitter? You will find millions of posts under that hashtag. Look closer, and you will find numerous groups within the NFT community.
For example, you can find a group dedicated to the Bored Ape NFT fans. That well-known collection contains the digital images of monkeys that sell for millions of dollars!
Read their posts, and you will realize how dedicated they are to promoting their favorite artworks. They would rave about the latest updates and spread the word about it on other social networks.
You can do the same for your company with the help of NFT marketing. Launch digital art for your brand, and people may eventually form online communities for it.
Let us say you have formed a new customer base via NFT marketing. That strategy involves constantly releasing a new collection to maintain interest.
As you come out with more NFTs, folks outside your target audience will notice them. Specifically, they will see that your brand continues to adapt and evolve.
People will realize that your company upholds dedication to customer service and innovation. After all, you are willing to improve your company via new technologies like non-fungible tokens.
You may notice more people talking about your brand as time passes, thanks to NFT marketing. Implement it today, and you can enjoy the same results!
Enhance your joy marketing strategy
People have become tired of doom and gloom in the news and other media forms. That is why companies use joy marketing nowadays. It is a strategy that promotes products and services by evoking customer happiness.
For example, McDonald's started a joy marketing campaign in 2015 named "I'm lovin' it." The company spread the hashtag "#Imlovinit24" so that people can recall their happiest moments with the fast-food chain.
You can improve this marketing method with NFTs. For instance, you may release an NFT collection for a specific social issue or charity organization.
People may purchase those digital artworks to donate to a good cause. The NFT will positively impact potential customers, making them more likely to support your brand.
Starting an NFT marketing campaign
You will need to understand the basics of cryptocurrencies and non-fungible tokens before you can start NFT marketing. These digital artworks are on cryptocurrency networks, so people buy them using cryptos.
Inquirer USA contains all the general information you need, so feel free to check out its other crypto content. Let us focus on the steps to creating an NFT marketing campaign.
They are similar to the ones required for other marketing techniques. Still, there are a few key differences, so let us discuss each one:
Determine your goals.
Find the right platforms.
Create your first NFT marketing collection.
Promote your NFTs.
1. Determine your goals.
All marketing strategies stem from a company's objectives. You should figure out what you want from your NFT marketing strategy. Here are some ways you can implement it:
Product promotion – You can launch non-fungible tokens that follow your brand's theme. For example, they could be images of your specific products or logo.
Pre-orders – NFTs are not just collectibles. For example, your limited-time offer may require people to purchase NFTs. Those non-fungible tokens will allow them to redeem their pre-orders on the release date.
Event tickets – You could also sell admission for your events as NFTs. People may buy digital art to gain access to your promo. Potential customers may find your goodies appealing and prevent scalpers from hoarding tickets. NFT tickets only work for their initial buyer, making it easy to identify owners.
Most companies use NFT marketing for promoting goods and services, so let us focus on doing the same for your brand. Your goal will determine the crypto network where you will place your NFTs.
Your objectives will also change how you introduce your NFT collection to your target market. Will it be part of a limited-time discount or a charity event?
2. Find the right marketplace.
The most widely-used NFT platform is Ethereum (ETH). It is the second-largest crypto in terms of the market cap due to the number of users.
Ethereum is also highly versatile as it hosts many of the most famous NFT marketplaces. That is where you will list your NFTs for sale. OpenSea is the ideal choice for marketers.
You can find the most popular collections on this platform, such as the Bored Ape Club and CryptoPunks. If your target market is familiar with NFTs, most of its members use OpenSea.
It is on Ethereum, so you must prepare some Ethers (ETH). Once you get used to OpenSea, you may expand on other platforms like the Binance NFT marketplace.
One problem with Ethereum and the NFT platforms is the gas fees. It is the number of Ethers you will need to pay for each transaction.
The network may soon fix this issue with the imminent release of Ethereum 2.0. You may look to other platforms for lower gas fees and other improvements until it arrives.
3. Create your first NFT marketing collection.
You will need the right artists for your NFT marketing campaign. The art could be 2D or 3D, depending on your needs. Regardless, make sure the theme fits your brand.
You could create unique versions of your current products or logo. Alternatively, you may release NFTs of your company mascot. Again, base your collection on your needs.
Check the initial drafts of your non-fungible tokens. Keep on revising them until they suit your marketing goals. After that, hosting your collection is easy. Here is how to do it on OpenSea:
Get a digital wallet, a mobile app that stores NFTs and cryptos. The most popular one is MetaMask, so it is the best choice for beginners.
Buy Ethers (ETH) from a crypto exchange like Coinbase and Binance. Create an account, link your debit or credit card, and purchase ETH. You should see your Ethers reflected on your account balance.
Create an OpenSea profile by following the instructions on the website. Afterward, edit your profile by updating details. Make sure they are accurate since they will represent your company.
Place the file on your OpenSea profile. This platform supports the following formats: JPG, MP4, WEBM, PNG, GIF, SVG, MP3, OGG, WAV, GLTF, and GLB.
Complete the necessary details of your collections, such as their name, description, and external link.
Apply other features to your NFTs like levels, stats, properties, and even unlockable content. What's more, you must group your non-fungible tokens into a collection.
After setting up your first collection, it is time to announce its release. The first choice should be social media, but you could include other channels such as email.
4. Promote your NFTs.
Your NFT collection will not yield results if nobody knows about it. Announcing its release is not enough because it has to grab attention amidst the overwhelming amount of online content.
That is why content promotion is essential even for NFT marketing. The first choice is social media sites like Facebook and Twitter since they let you connect with billions of people.
You can make an account for free and post whatever type of content you wish. Nowadays, most businesses use it to announce promos, share updates, and communicate with clients.
However, they should not be your only method of promoting content. You could complement your NFT marketing strategy with the following methods:
Search engine optimization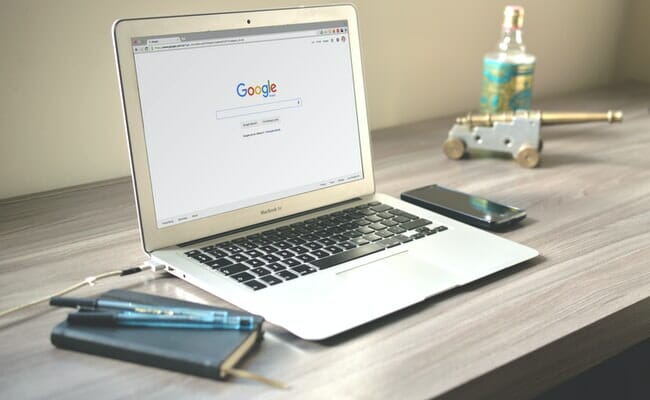 Most people start their online activities on a search engine, so make sure they end up on your homepage. In the case of NFT marketing, ensure that online searches head to your collection.
You can do that by working with how search engines work. Contain the keywords that they will look for when selecting search results. You may find those terms via keyword research.
Search your brand and its products on Google, then open the initial results. Jot down the common keywords to include them in your online content.
Note that your keywords should look like natural parts of your content. Otherwise, search engines will see that you optimize too much for a particular keyword and avoid your content.
What's more, you should link your websites and their content to each other. Search engines also prefer sources that have different sites connected to them.
On the other hand, you can pay for SEO services such as SEMRush. They have tools that facilitate keyword research. Most of them have various payment plans for all price ranges.
Email marketing
You might dread clearing junk mail in your inbox, but email remains an effective marketing tool. It can bring your content closer to a target audience.
Nowadays, you can easily send specific messages to certain groups of people. Email apps can now send them automatically to thousands of people at your preferred time.
Email marketing can enhance NFT marketing by adjusting it for different audiences. For example, email for non-crypto fans may talk more about the general benefits of your NFT collection.
Note that this heavily relies on effective writing. Make sure to hook people in with your message, or they will swiftly place it in the trash. Include appropriate images and design as well.
Blogs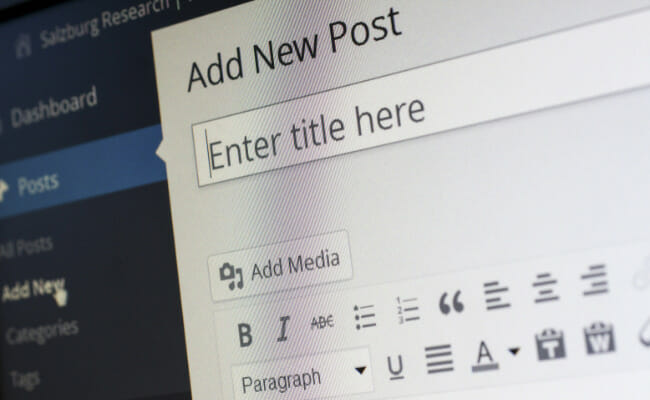 Online articles are another effective way to promote your NFT marketing collection. They could explain your digital goodies to a specific target audience.
You may also write different versions for a variety of websites. They could appear as bits of sponsored content which are marketing materials that match the format of a third-party platform.
Posting online articles on several websites can also boost SEO. Link them to your NFT marketing campaign so that it has a higher chance of appearing on the first search results page.
If you need creative artists for NFTs, you must also have talented writers for your blogs. You may hire them or outsource the work to a digital marketing agency.
Examples of NFT marketing
If you are not sure about this strategy, that is fine. Cryptos are now more popular than ever, but many people still do not understand how their technologies work.
That is a significant reason business owners shy away from using the strategy. Yet, you can find many companies that have succeeded with NFT marketing.
They took the risk of trying something new and found a new way to promote their brand. Nowadays, businesses should strive for digitalization, which only happens through innovation.
Still, you may want more proof of its benefits. We will look over some examples of these creative campaigns. That way, you may find inspiration for your brand's first campaign:
Budweiser Cans Heritage Edition
The famous beer brand released an NFT collection on November 30, 2021. This contained 1,936 NFT versions of the Anheuser-Busch lager. Each artwork represents the year when the company released its first can.
They featured the past versions of the beer cans with historically-themed backgrounds. As a result, each artwork acts as a key to the "Budverse," giving access to various rewards.
On December 4, 2021, the beer brand tweeted that its first NFT sold out within a few days. It asked fans to retweet the Budweiser post with the hashtag "#BudverseNFTGiveaway."
Gary Vaynerchuk's NFT Pre-Order Promo
Gary Vaynerchuk is a famous author who has launched several NFT projects, such as VeeFriends. He used NFTs to promote his latest book, "Twelve and a Half: Leveraging the Emotional Ingredients Necessary for Business Success."
He knew that his book would rack up sales even without the NFT promo. Still, he wanted to innovate even with his latest book release.
He added an NFT for every twelve copies of this book sold within a day. As a result, the book and the promo were a great success!
Read More: Everything You Need To Know About NFTs
Sensory Play: Please Do Touch the Art
This next NFT marketing example comes from Kinetic Sand. It is a brand of moldable sand for children that collaborated with artist Dan Lam to launch "Sensory Play: Please Do Touch the Art."
It was an event that spanned two days in the New York City Gallery. The project encouraged guests to touch Lam's massive Squish sculpture on the first day.
The second day involved another Squish in a glow-in-the-dark area. Guests played with the iridescent Kinetic Sand that covered the room. Following the exhibit, the project captured their work as an NFT collection.
Afterward, Sensory Play put the NFTs for auction. It allocated the proceeds to the Boys and Girls Clubs of America to help them improve their art courses.
Conclusion
NFT marketing lets you boost your brand with blockchain technology. You may release non-fungible tokens for various reasons, from promoting products to growing your customer base.
You will probably need help drawing the artworks, but you can easily mint them into NFTs. Still, make sure to learn all about cryptocurrencies and NFTs beforehand.
Note that this article does not provide investment advice despite mentioning digital assets. Consult a financial advisor if you need help with building a portfolio.
Otherwise, you might want to ask LeadAdvisors to enhance your digital marketing campaign. Visit the website to learn more about the agency's services.
Frequently Asked Questions
Can I use NFTs for marketing?
NFT marketing is a trending method of promoting products and services. For example, you could include an NFT collectible to your goods so that more people would likely buy them.
Why are NFTs good for marketing?
They show that your brand keeps up with the times, indicating that it is more likely to serve shifting customer needs. Also, they could boost the value of your brand.
How can I promote my NFTs?
Start by sharing your NFT marketing materials on social media. Then, expand their reach via email, sponsored content, and other content promotion methods.
Which companies use NFT marketing?
You can find various businesses that have released NFTs for marketing. For example, the beer company Budweiser made one that celebrates the history of its first can.
How do I attract NFT buyers?
You could attract NFT buyers by posting on Facebook and Twitter and applying other methods like influencer marketing. Alternatively, you could ask an NFT marketing agency for help.