US citizenship application workshop, February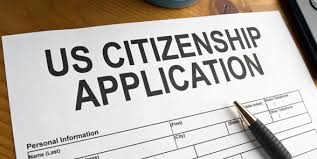 CHICAGO – A US Citizenship Application Workshop will be hosted by the Alliance of Filipinos for Immigrant Rights and Empowerment (AFIRE) Chicago in February. Licensed attorneys and trained volunteers will be available to help. Registration is first-come, first serve basis. For more information, call 773-580-1025.
There is no guarantee everyone will be seen if capacity is reached. AFIRE provides free citizenship classes to equip individuals with the knowledge to pass their citizenship interview and know the issues affecting the society.
Citizenship classes and this workshop are made possible by the New Americans Initiative (NAI) program run by the Illinois Coalition for Immigrant and Refugee Rights (ICIRR) and the Illinois Department of Human Services (DHS).
The application assistance workshop is part of a series of monthly workshops taking place across the city of Chicago through June 2018. The location for the workshop is yet to be determined. If you are attending or have questions, call (773) 580-1025. 
Subscribe to INQUIRER PLUS to get access to The Philippine Daily Inquirer & other 70+ titles, share up to 5 gadgets, listen to the news, download as early as 4am & share articles on social media. Call 896 6000.