4 ways parents should comfort their kids after a tragedy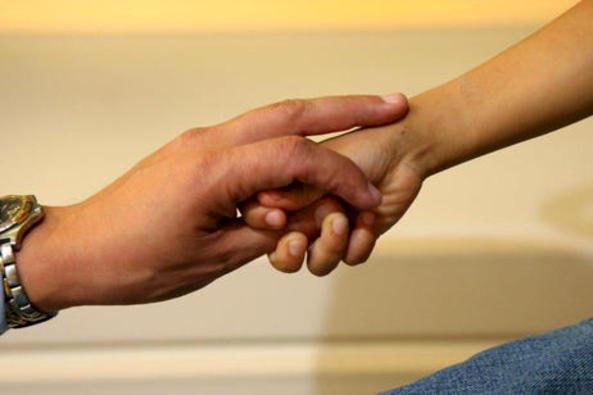 In an ever-dangerous world reported on by round-the-clock media, the emotional effects of major tragic events transcend local boundaries. They trouble the national psyche, bringing sadness, anger, fear and anxiety throughout the country, and they can make a particularly heavy impact on children and teens.
Two of the five deadliest mass shootings in U.S. history occurred in a recent five-week span – the killing rampage on November 5 at First Baptist Church in Sutherland Springs, Texas, that left 26 dead, which followed the murder of 58 at the Harvest Music Festival in Las Vegas.
Such horrific news, for which there are no easy answers, often prompts questions from kids to their parents. Parenting experts say that while these tragedies are difficult to explain, it is vital that parents be especially tuned in to their kids and help them through a period that can be confusing, scary and traumatic.
"All parents want to protect their children from pain, including emotional pain," says Ken Dolan-Del Vecchio, a family therapist and author of Simple Habits of Exceptional (But Not Perfect) Parents.
"These crimes frighten and confuse all of us, regardless of age and whether or not the latest one happened near where we live. We want our kids to know that we're right there with them, and that we'll help them get through the mess of feelings they must be having."
Dolan-Del Vecchio gives four tips to help parents comfort their kids in the wake of
national tragedies:
 Listen. Children need a sounding board for their questions. "It would be great if there were magic words to take away their upset feelings, but there are none," Dolan-Del Vecchio says. "There is a certain degree of magic, however, in just listening and reassuring our child that their feelings of shock, fear and anger are normal. And when they ask questions about why people do such terrible things, we can let them know that we wrestle with the very same questions."
•    Be real, be calm. Sometimes the best reassurance is two-fold: Acknowledging that there is danger in the world and, also, reminding our child that their school and neighborhood do everything possible to keep everyone safe. "Our calm demeanor, honesty and reassurance demonstrate courage, put the news in perspective, and help our kids manage their fears," Dolan-Del Vecchio says.
•    Limit exposure to graphic details and images. Exposure to the constant news stream or repetitive, graphic images can be damaging. "This is an event they'll long remember," Dolan-Del Vecchio says. "Over-exposure to the news unnecessarily heightens their fears and anxieties. It reinforces the traumatic impact."
•    Observe them closely.  Engaged parents pay attention to their child's emotional health "and seek assistance if needed, just as they would for any other health concern," Dolan-Del Vecchio says. "They recognize when their child feels emotional distress." Parents should watch for any dramatic changes in behavior or a dip in school performance."Our kids are always watching us. Everything we do teaches them something about how to live," Dolan-Del Vecchio says. "In times of national tragedy, we can reinforce their safety and teach them not to live in fear."