DailyAbay is one of the financial experts changing the industry
Moch Akbar Azzihad M, popularly known as DailyAbay, is one of the financial experts changing the industry. The 24-year-old high school graduate from Indonesia has taken the finance world by storm with his financial skills and innate ability to establish and manage high revenue-generating companies. Abay ventured into the business world at 17, setting up a startup with no capital, and went ahead to develop the company without the help of investors or financiers. He has since scaled the business to a multi-million-dollar enterprise, earning himself a living.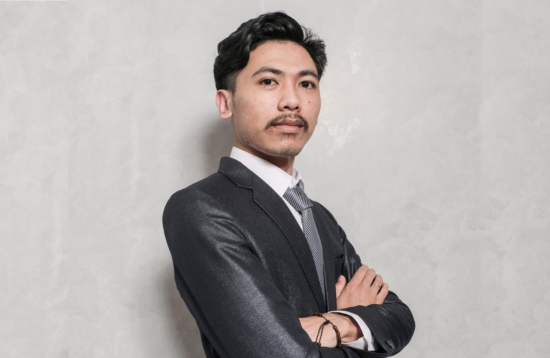 Abay is also famously known for his contribution to bringing change to the finance world. The certified financial expert has founded and managed various enterprises, most of which lie in the same industry. Unlike other entrepreneurs, Abay is interested in fields and technologies that will bring positive change and transform the industry.
Abay is currently known as a prolific entrepreneur, designer, and influencer involved in various projects and companies. He is the founder and CEO of Converco, the world's largest and most trusted digital banking platform with blockchain technology in the new digital world. Through Converco, Abay shares a mission to provide the most secure and reliable digital banking to users while complying with global regulatory standards.
He is also the co-founder and business manager at DGRCRV, an influential brand that seeks to help people turn their dreams into reality with their creative works. Through the company, Abay has trained and impacted thousands of students and provided jobs to over 200 unemployed individuals in one city. A man of many hats, Abay is also the founder and CEO of Bygazz Racing, which sells parts for racing motorcycles and cars as well as merchandise, including beanies, T-shirts, bags, and caps.
But it is his contribution and input in the financial world that puts him on the map. Some of his notable career highlights include becoming the influencer of CoinMarketCap, an official Binance merchant, and a high-volume transaction crypto trader. Abay has dedicated his career to bringing change to the finance industry by championing better environments for all stakeholders. One of his key concerns has been how the industry could adopt efficient, secure, and instantaneous transactions. This includes negotiating with exchange and financial providers while still lobbying for a low-cost fee for sending international funds.
His passion for bringing about change in the finance industry started years ago after an unpleasant experience in 2017 while selling goods for cryptocurrency mining. At the time, he was relying on PayPal for payments, but no company accepted PayPal payments. The outcome would be a large number of orders but also a large number of returns. Unfortunately, the goods he would receive back were not always the goods he had sent, yet he would have initiated a refund. Though he initiated a lot of disputes with PayPal, he still ended up incurring a loss totaling around $500,000.
This experience motivated him to establish Converco in 2019 to help people transact while safeguarding their finances. Abay's goal is to protect other traders from going through the same experience and to revolutionize the finance industry.
ADVT.