Tabios' fairy tale for our times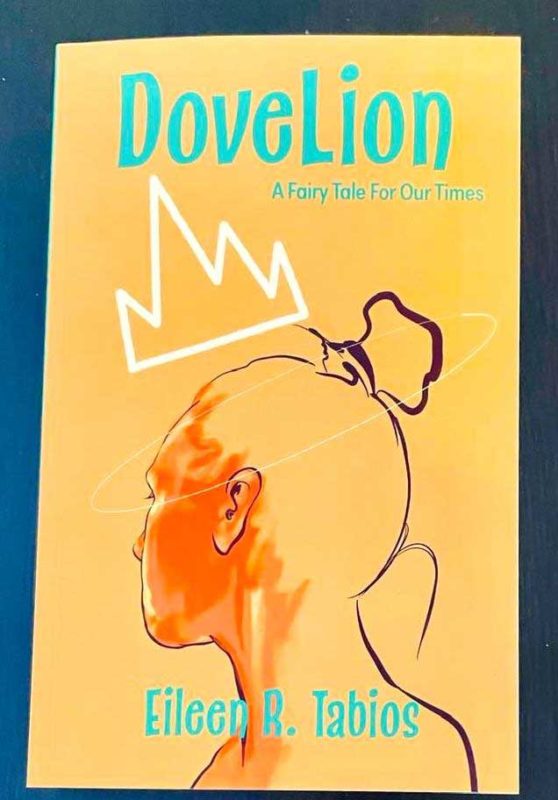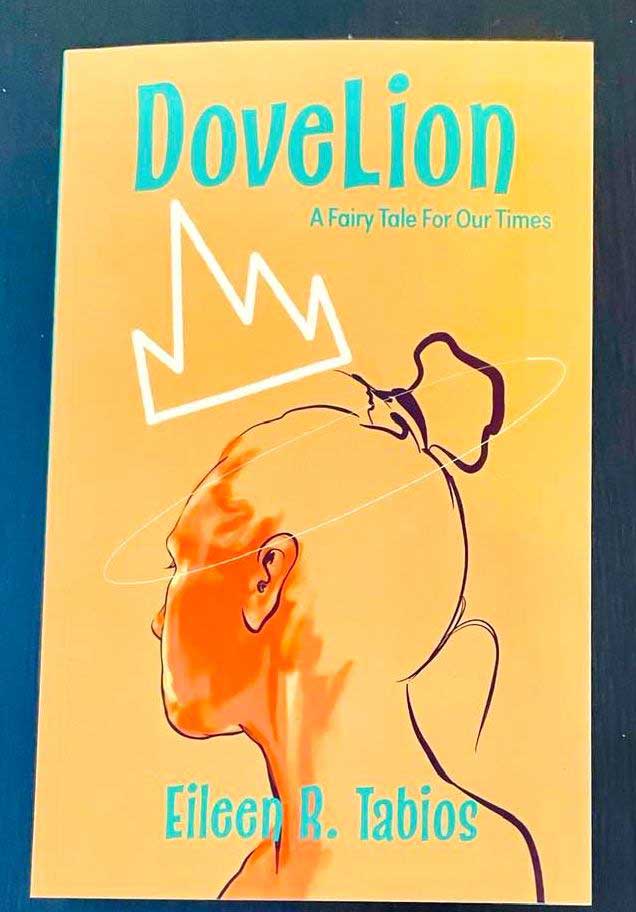 Once upon a time, an orphaned young woman called Elena Theeland, a woman who has a deep love for Wikipedia, walked into a gray building to meet them — Ernst Blazer, a painter whose father, a CIA operative ordered to kill Elena's father. Elena's father fought a dictator. They live in a country called Pacifica, whose old name is Dovelion or duh-vee-li-on.
Some people, like Ernst's mother, is from a country called the Philippines. It is believed that Pacifica and the Philippines were once the same territory but geographically split and separated. Later, Elena learns that she is from an Indigenous tribe called Itonguk, long thought to be extinct due to genocide. And like in most fairy tales, Elena and Ernst fall in love, but unlike those tales, they do not live happily ever after.
Writer Eileen Tabios' 319-page long fairy tale may not be a bedtime read. In fact, one must read it before dawn. Stop at breakfast. Continue reading during the day, between chores. Stop because you might get lost. Breathe. Read again until Elena, Ernst, Pacifica, and its neighboring country, the Philippines, become real.
Narrators change depending on the date of entry the events. It's like secretly reading a diary gives a kind of high from knowing characters' dreams, secrets, struggles, and realities. It is replete with violence, art, erotic scenes and a never before discussed sense of self in a novel. It is only in boundariless kapwa time that one can fully grasp Dovelion. Of course, complementing it with adobo is an additional treat.
Dovelion: A Fairy Tale for Our Times is the first (and definitely not the last) novel of Tabios. Published by AC Books New York and released in April 2021, it is distributed by Small Press Distribution; John Rule (including Europe), Ingram, Bookshop, Barnes andNoble, Amazon, Eastwind Books, Dog Eared Books, Book Depository (U.K. and U.S.), Blackwell's (U.K.), and others.
Dovelion has nothing to do with Jose Garcia Villa's Doveglion (dove, eagle, lion): Collected Poems. In a sense, it is Tabios's homage to Villa as the only Asian poet who counted among literary giants in 1940s America.
Tabios is described as "one of the foremost Filipino American poets of the 21st century," by Asian Week; "one of the more adventuresome and truly creative poets before the public today," by San Francisco Review of Books. She has been translated into 12 languages. Tabios also invented Hay(na)Ku, a 21st-century diasporic poetic form. It is described as a six-word tercet with the first line being one word, the second line being two words, and the third being three words.
Interestingly, Dovelion is definitely the first novel to use the nonbinary (or nongendered) pronouns "them," "they," "theirs," for a person who does not wish to be identified with genders. So, Ernst becomes "them." In October 2019, the American Psychological Association (APA) adopted the third person plural pronouns for academic and scientific writing. Earlier in 2017, the Associated Press (AP) Stylebook adopted nonbinary pronouns to recognize the "fight for gender recognition." Indeed, Ernst, as Tabios described in the book, also did a good fight to be recognized as neither.
It is not unusual for a poet to become a novelist or a novelist to become a poet, like Alice Walker, known for her Pulitzer Prize-winning novel, The Color Purple published in 1982. In 2010, Walker published Hard Times Requires Furious Dancing, a collection of poetry written over the years.
Dovelion has poetry married to a novel. It is not surprising because the protagonist, Elena, is also a poet. Tabios, the poet, is evident in the story. People who haven't read Tabios as a poet would be tempted to buy her books of poetry to see if Elena is indeed Eileen. Dovelion is also politics. Tabios was a political science major as an undergraduate at Barnard College.
"It took me a long time to write the novel because I privileged learning how to write poetry well. Indeed, I would not have been able to write Dovelion without first learning the literary skills of poetry, such as resonance and evocativeness, as well as a mature philosophy about poetry," Tabios explains. "I needed more life experience to imagine a huge universe from that seed; that seed has to do with the effect of empire, abuse of power, and colonialism."
Despite growing up in the U.S., Tabios is not alienated from the Philippines. Her family hails from Ilocos Sur. They immigrated when she was ten.
Tabios says that writing poetry and a novel is difficult in different ways.
"I could not overcome the difficulty of the novel until writing poems became easy for me. Today, the novel is more difficult, but only because I have less experience with its form. I've been a poet for over 30 years. Like everything else, to do something well requires practice, practice, and practice. I've not practiced the novel form as much as the poetry form," Tabios says.
But more than a "traditional narrative and experimental fiction," Dovelion may be predicting the future after bringing us to the past and the now. Does Elena mention that a woman called Leni Robredo becomes the president of Pacifica's neighboring country, the Philippines?