MyHavenStores Opens New Belmont Dispensary
Haven Stores has opened its doors in a new dispensary in the neighborhood of Belmont in Long Beach, California. The Belmont weed shop is the latest addition to the Haven chain of dispensaries.
As such, it will become a part of the growing network of Haven dispensary locations. Customers, including both medical patients and recreational cannabis users, can shop for a myriad of cannabis products at all of their locations.
Haven Belmont Dispensary
The Haven Belmont Dispensary is a welcome addition to the Haven brand of stores. It marks the fifth location for the chain of dispensaries. Haven has other locations in Los Alamitos, Paramount, Maywood, and Downtown Long Beach.
The new Belmont weed shop recently launched in early September and is currently located at 404 Redondo Avenue in Long Beach.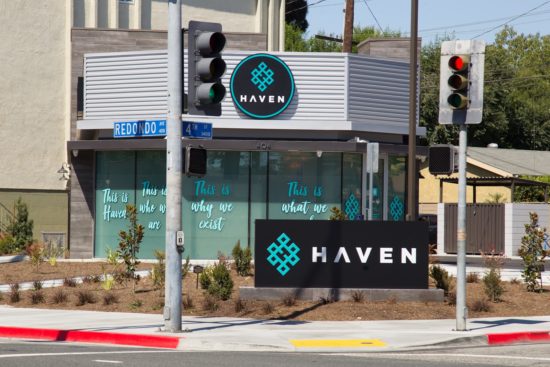 The retail space of this dispensary in the Belmont neighborhood matches the look and feel of the Haven brand. Customers can enjoy the same quality retail experience that the other Haven locations currently offer.
About Haven Stores
Haven Stores is a unique brand of cannabis dispensaries that offers a comfortable and welcoming atmosphere for customers looking to explore cannabis. Every Haven location offers experienced staff who is available to educate and guide customers who may be just learning about cannabis.
Whether customers are looking for medicinal cannabis or simply want to relax, Haven Stores can help. At each Haven store location, staff carefully select the products with a focus on quality and effectiveness.
Aside from the products at Haven, each store provides a modern, clean retail environment so that customers can feel relaxed and safe to explore. Finally, Haven also periodically hosts events at their stores.
These events have been scaled back significantly due to the COVID-19 pandemic. Nevertheless, there are still many active events that are taking place. In this way, Haven aims to not only provide cannabis products. They are also committed to the betterment of the communities in which they are located.
Other Haven Stores Locations
Other Haven cannabis store locations are currently open for business in Maywood, Los Alamitos, Downtown Long Beach, and Paramount. So for customers who are looking for a Belmont weed shop or a cannabis store in any of these locations, Haven is just around the corner.
The other Haven stores have been in operation as early as 2018. This was when California first began to permit the operation of recreational cannabis dispensaries in Long Beach.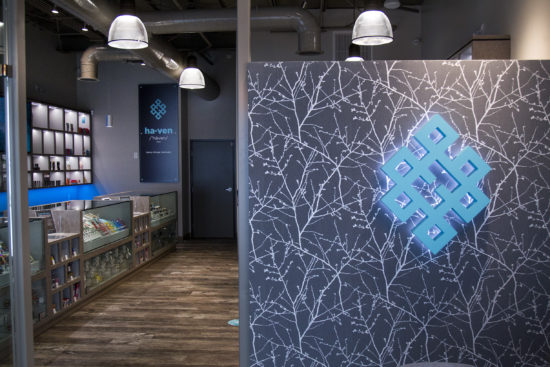 The company is strategically expanding in order to serve the needs of customers who are spread throughout Southern California.
They have another four stores coming soon. There will be one near Lakewood, one in San Bernardino, a location in Corona, and another near Temecula.
Related Articles
Belmont Weed Shop Offers and Services
Prior to the opening of the new Haven store in Belmont, a quick online search for cannabis near me in Belmont would unfortunately yield few results.
Haven aims to change this by introducing a full range of products and services. Customers in search of a high-quality Belmont weed shop would appreciate this quality service.
At the newest Haven location, customers can expect to find brands that meet the highest quality standards for cannabis products.
Furthermore, Haven Belmont offers a wide range of recreational and medical marijuana that fit any lifestyle.
All Haven cannabis products are lab-tested to ensure that they are fully compliant with California's cannabis laws and regulations.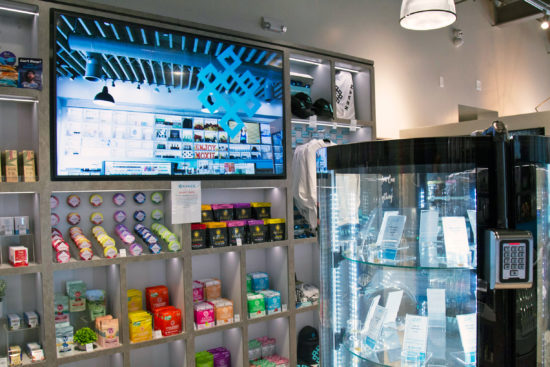 At this dispensary in Belmont, California, customers will find oil extraction tinctures, prerolls, gummies, flowers, and much more.
Their Belmont weed shop products are all designed to allow customers to discover the products in the form that suits them best. This is so that they may reap the many benefits of the cannabis plant.
For customers looking for a Belmont weed shop that they can call home, Haven Belmont rewards customers for their loyalty. Haven offers a program called Haven Society which provides customers with discounts and other perks at all Haven locations.
When customers place an order at Haven Belmont, they have a chance to become a member of Haven Society. Moving forward, they will receive a discount on future purchases. Haven Society also offers daily specials that are on the Haven website.
Curbside Pickups and Delivery
Finally, like the other Haven locations, Haven Belmont also offers curbside pickup and delivery options so that customers can shop online for products without having to call the store or physically come into the store to place an order.
This new dispensary in Belmont offers convenience and attentive service, traits the chain's management team has learned, and fosters with its employees to provide a top-notch cannabis experience.